Sondra & Samuel had the most beautiful floral wedding in Adelaide South Australia, We love the delicate reception arrangements and Sondra' s bouquet and hair piece made by herself which was incredibly special., Congratulations to the beautiful couple!
All photos were taken by Fraser Betley & Ben Andrew.

Wedding Dress Style: #LD5349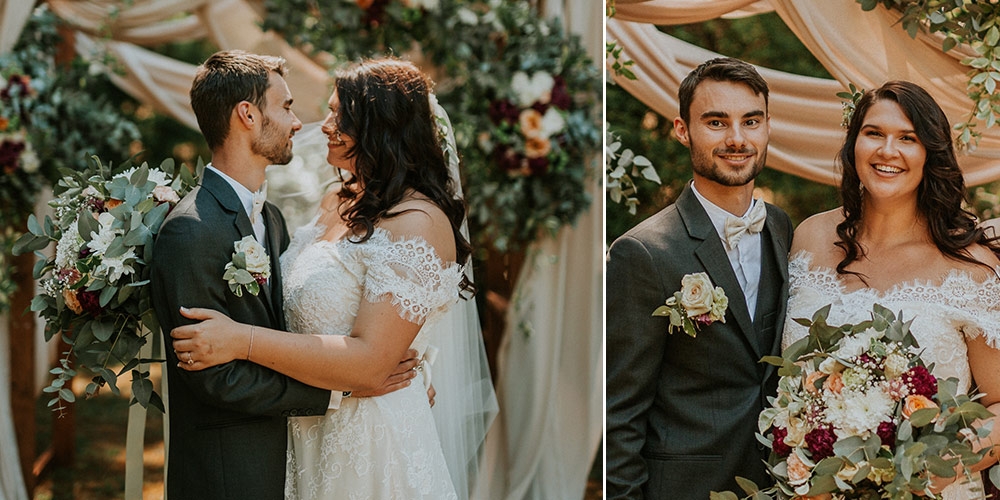 Q: Any advice or tips for future Mrs.?
This is the best adventure yet! Despite all the plans and preparations you may have in place, something will ALWAYS go wrong. If you and your Hubby accept this early on and are prepared  to take the day as it comes and enjoy it regardless, your wedding experience will be so much greater because of it and if something does happen you're less likely to stress.  Above all, make sure you take the time on the day to stop and take it all in, because those months of planning disappear in a moment.  
Q: Tell us your love story! Where & How did he propose? 
Samuel and I fell in love travelling in a group as part of a music ministry. We were great friends before we dated and after he moved to Adelaide to be with me, he proposed a few months later. Our proposal was so romantic. I was completely surprised with a picnic in the beautiful Mount Lofty Botanical Gardens and as we walked through the gardens I was presented with three triangle boxes hanging in branches along the path.  In the first two boxes were live Monarch Butterflies and the third box held the ring which he opened and then proposed.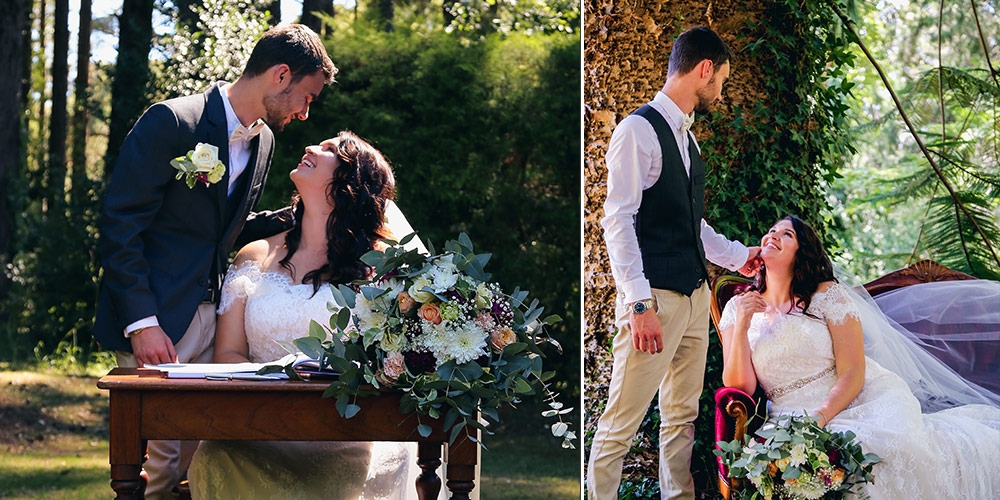 Q: What was the inspiration behind your wedding theme?
The inspiration for our wedding theme came from our love of lush country landscapes and my particular love of flowers. My Husband and I are very creative people and our wedding wasn't going to be anything less.  Floristry has always held a special place in my heart and I made it my mission as a bride to plan and arrange all our wedding flowers, bridesmaid's bouquets, reception arrangements, arbour arrangements and I even got to make my own bouquet and hair piece, which was incredibly special.  We wanted our wedding to be fun, inclusive and most of all we as a couple wanted to be actively involved every step of the way. Every part of our wedding from the decorations, the food, the reception, the music and so much more was a huge team effort that involved all the people we love so much and are so grateful for. Our wedding day would not have been possible without out all the love and support we had from our friends and family who so freely gave their time to help make our wedding special. Our wedding day has been even more memorable because of the time we shared with the people we love making it happen.
Q: Did you enjoy the wedding planning process? Why or why not?
The planning process for a wedding is both incredibly fun and exhausting. If you're not careful it can take over your life and your thoughts for months. However, the best advice I was given was to be open minded and flexible because not everything you initially want will work out or be exactly what you desired in the long run. Your preferences as a couple will change a dozen times over. Being open minded and flexible during our planning process left more room for discovering what we truly wanted for our special day.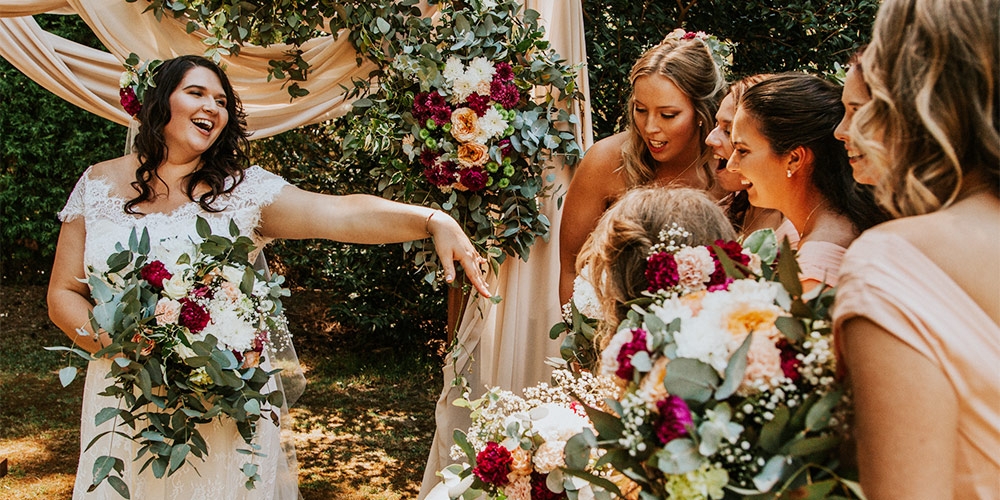 Q: What did you love most about your #Cocomelody dress?
I loved so much about my wedding gown in the end. The lace detail and the lace train were so elegant together with my rose gold and crystal belt. Sam's favourite part was the eyelash lace detail. My dress was so incredibly comfortable on the day, considering we were in the middle of an Australian summer, and I enjoyed wearing it so much. Thank you!
Q: What do you think about coco melody and the customer service?
The Cocomelody website is brilliant! They have so much variety at truly affordable prices and the quality of the dress I recieved was great. Customer service is good and prompt especially if you are happy with a dress in its original design. However if you are wanting to alter or change the style of a dress I would highly recommend that you make sure that both parties are on the same page and that what you want for your dress is clearly understood. As much as I adored my dress in the end, communication was a challenge.