Stephanie & Angel had an intimate rustic garden wedding in Anaheim Hills where they got engaged. The greenery scenery was just breathtaking! Love love love this pair and how they just did what they wanted! Ps – seriously swooning over Stephanie's beautiful off-the-shoulder mermaid gown with gorgeous back details! See some of our favorite photos below and check out their adorable love story below:
All photos were taken by VHD Photos.
Wedding Dress Style: #LWZF15028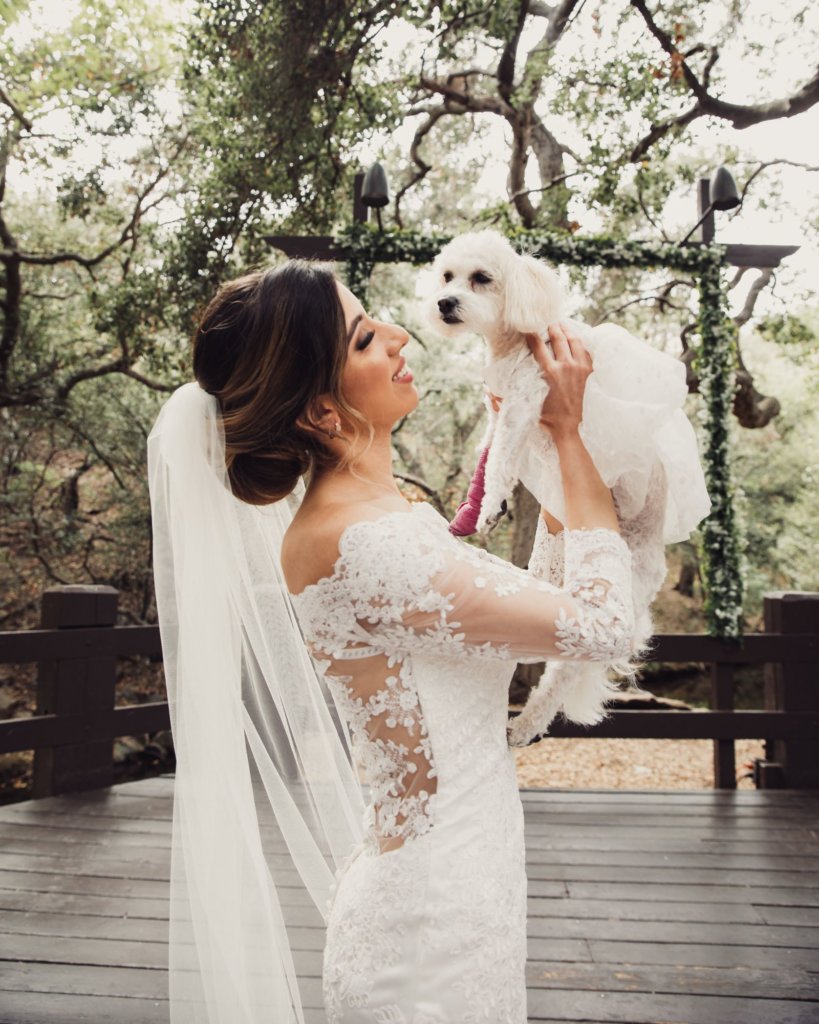 Q: Any advice or tips for future Mrs.?
Even though it is easier said than done, DO NOT STRESS. Understand that you truly can't change what will already be. Know that not everyone will be able to make it unfortunately, SOMETHING ALWAYS COMES UP! But that's OKAY! Everyone will have their own opinions about YOUR wedding day. As long as you and your partner are happy with your planning then don't let others opinions bother you. Believe me you and your partner will be under enough stress that there is no need to worry about unnecessary issues. Just remember, this is the person you are spending your life with, don't argue about little things that won't matter after the day of your wedding.
Q: What was the inspiration behind your wedding theme?
Where we got engaged. There was so much green and so many trees, you don't see this scenery in the city! So why not bring where we got engaged to our loved ones?
Q: Tell us your love story! Where & How did he propose?
Angel and I met in High school (2010). It was his last week of his senior year! Talk about when it's meant to be it will be! Lol. So he and I were headed to Aspendale for a little weekend getaway. I was reading this book out loud on our way there but didn't finish it. So while hiking he kept pressuring me to go on a picnic after so we could finish reading the book. I was hesitant just because I was tired from our hike but he just kept bugging! Lol "come on let's go!" So away we did, we were in this meadow area sitting on a big rock just reading for about 30 minutes. All of a sudden he tells me "I have something for you" he pulled out a small tree trunk that read this incredibly sweet message on it ( I still have no idea what's going on). So he tells me "turn it around!" As I did, he gets on one knee while the back side said "will you marry me". At this point i am in tears! From afar I see his boss just taking pictures of us!(she used to be a professional photographer). She was in on it the whole time!
Q: How would you define the message "Dare to Love"?
Dare to be yourself, dare to give it your all, dare to love whole heartedly, and always give without needing anything in return. Love is the sweetest and most fun journey you can encounter, but only when you've found the right one!
Q: Did you enjoy the wedding planning process? Why or why not?
Honestly? HELL NO. Wedding planning is no joke! Lol there is SO much to it I didn't realize. I'm just not a planning type of person, nor do I enjoy it. We had a wedding planner, but you're still fully involved in the whole thing! I actually wanted to elope, my husband is the one who wanted a wedding.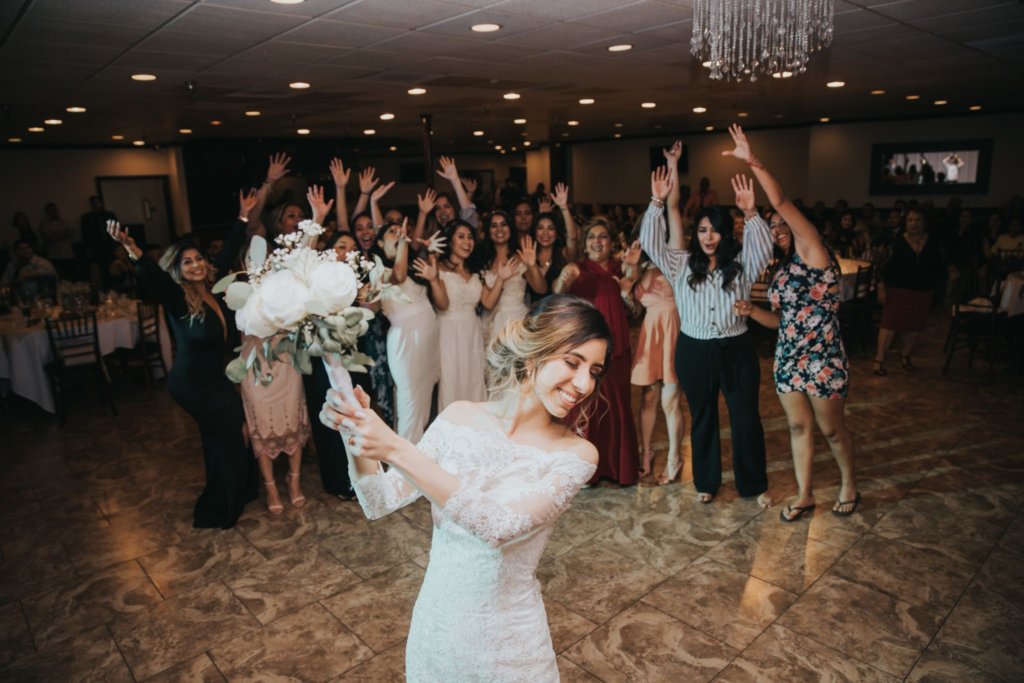 Q: What was your hubby's reaction when he first saw you on your big day?
He kept smiling the whole time, when he finally held my hands at the altar he mouthed to me "you look so beautiful!" It was truly such a great moment.
Q: What did you love most about your #CocoMelody dress (es)?
The off shoulder lace! I had seen my wedding dress online without knowing what I was looking for. As soon as I saw my dress I was sold! I made an appointment at the Los Angeles location and I tried it on and I didn't try on any other dress! It was love at first sight!
Q: What do you think about CocoMelody and the customer service?
Everyone was so great! My dress took quite a few appointments to actually get it perfect, but they did! The whole team was absolutely great! Highly recommend CocoMelody!!