Stephanie & Tommy hosted a woodsy rustic wedding in Richmond , VA! They also had a beautiful and elegant wedding reception tucked away in the secluded woods of Virginia that expressed their hobbies, interests, passions and values. It was such an amazing day filled with so much joy and love. And we've fallen head-over-heels in love with Stephanie's stunning wedding dress with custom off-the-shoulder sleeves! So blessed to be a part of their big day and make Stephanie's dream come true! Read about their story and see some of our favorite pics below:
All photos were taken by Heather Perry with Hapyma Photos.
Wedding Dress Style: Customized Version of #LD3906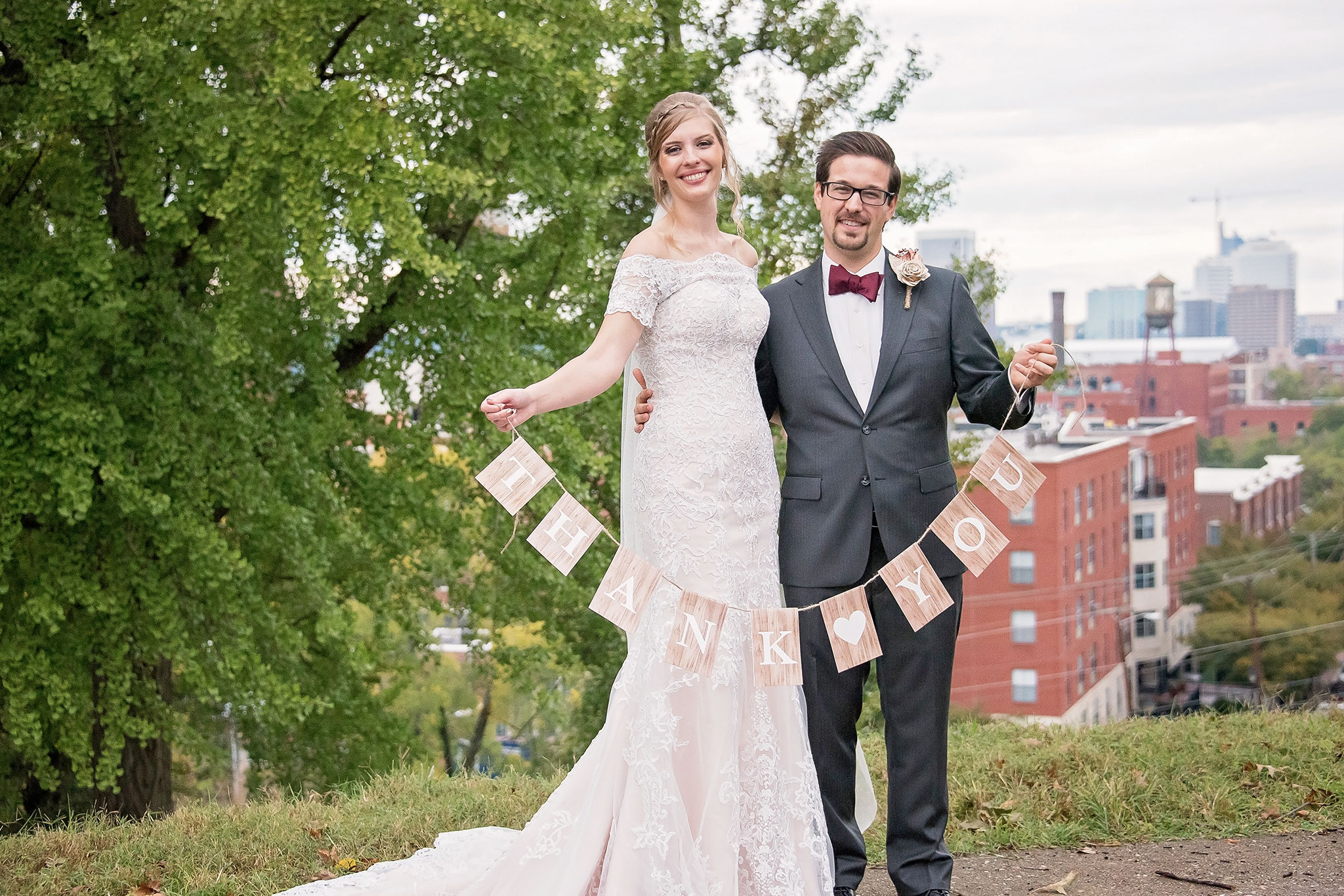 Q: Any advice or tips for future Mrs.?
I would highly recommend planning your wedding together as a team from step one all the way through the big day. Setting a budget together, talking about the look and feel of your wedding, figuring out what values you want to express in your wedding, and prioritizing your "wants" and "needs" are all critical to planning a beautiful day that you will both love. This day is equally important to the two of you, so you should make sure that you're both 100% on board with every planning decision you make.
Q: What was the inspiration behind your wedding theme?
Our wedding reception took place in a banquet hall in a state park in Virginia that was built by the Civilian Conservation Corps (CCC) in the 30s and 40s. Tommy Joe and I served a collective three years as national service members through AmeriCorps, which includes one branch that absorbed the CCC. This venue was a great way for us to express our passion for national service along with our love for the outdoors, the woods, and camping. We were able to create a beautiful and elegant wedding reception tucked away in the secluded woods of Virginia that expressed our hobbies, interests, passions and values. We wouldn't have had it any other way.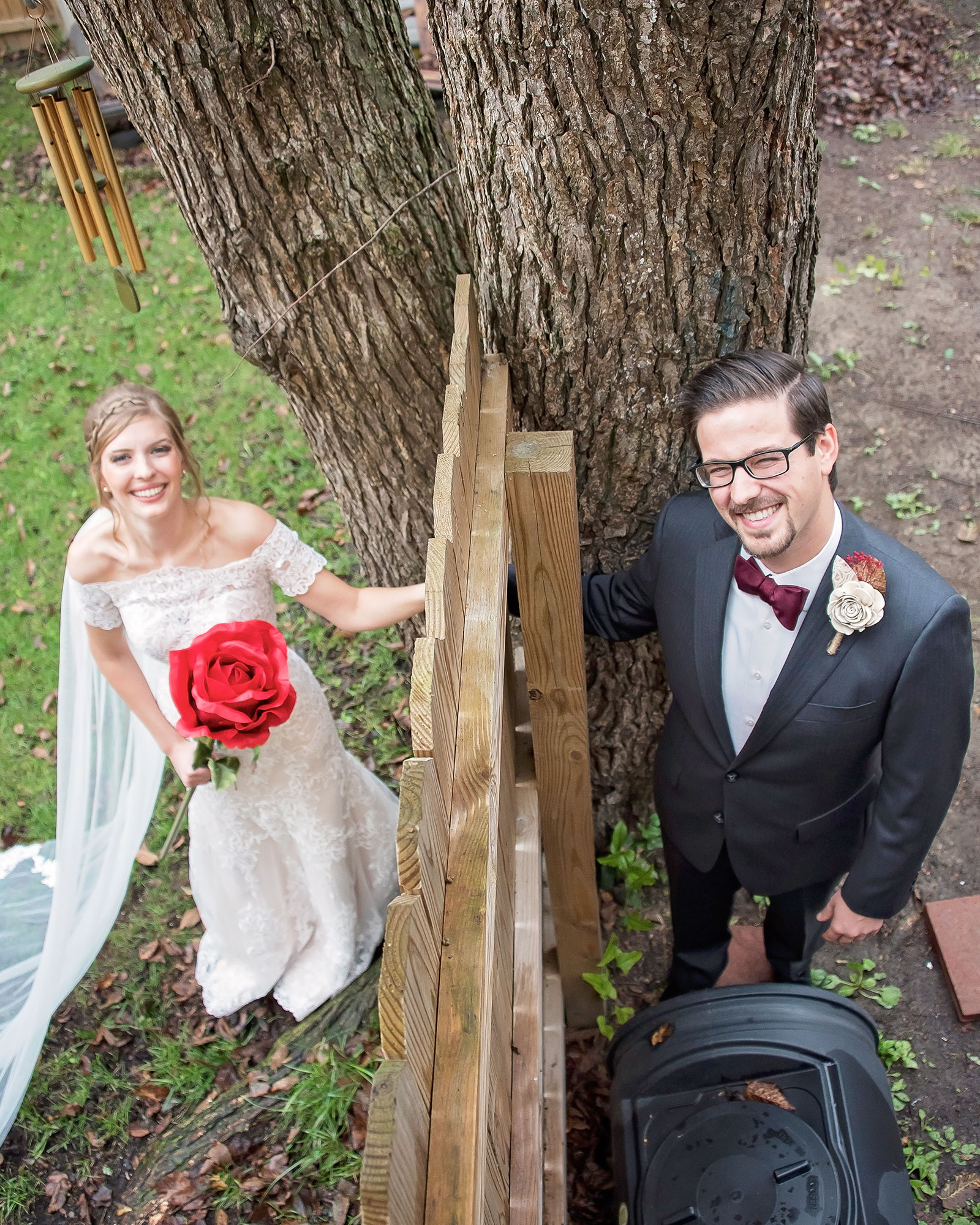 Q: Tell us your love story! Where & How did he propose?
Tommy Joe and I met truly by chance. He's from Tennessee, I'm from Pennsylvania, and yet we met while we were both studying abroad in Copenhagen, Denmark in the fall of 2013. A mutual friend invited us to the same party and we connected right way. We ended up traveling together with other friends all throughout Europe for the rest of that semester and stayed in touch after the program ended. The following summer, we both landed internships in Washington, DC, where we reconnected in person and started dating. After we graduated from college, we moved to Richmond, VA together to serve as AmeriCorps VISTA national service volunteers. Our shared passions for social justice, ending poverty, and public service strengthened the love and dedication we had for each other. In September 2017, we attended a music festival that we had been going to together for four years. We loved that event because it included activities that expressed so many of our values: environmental stewardship, a love for the outdoors, community service, supporting local craft brewers and musicians, and adventure. Unbeknownst to be, Tommy Joe had contacted one of the festival photographers to arrange for him to take pictures when Tommy Joe proposed to me. It was secluded and beautiful out in the middle of the woods when he asked if I would spend the rest of my life with him, and without hesitation I told him "Of course I will!"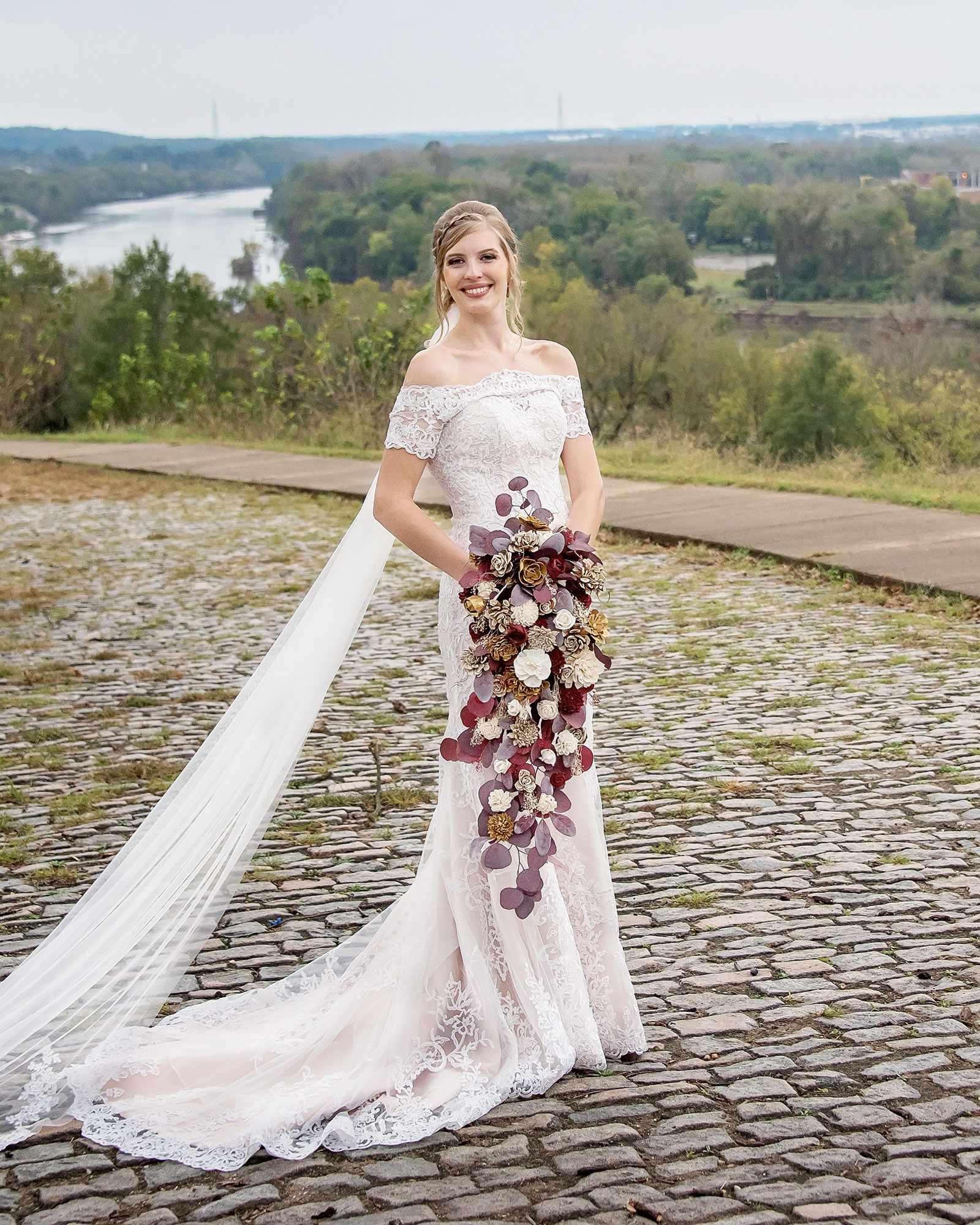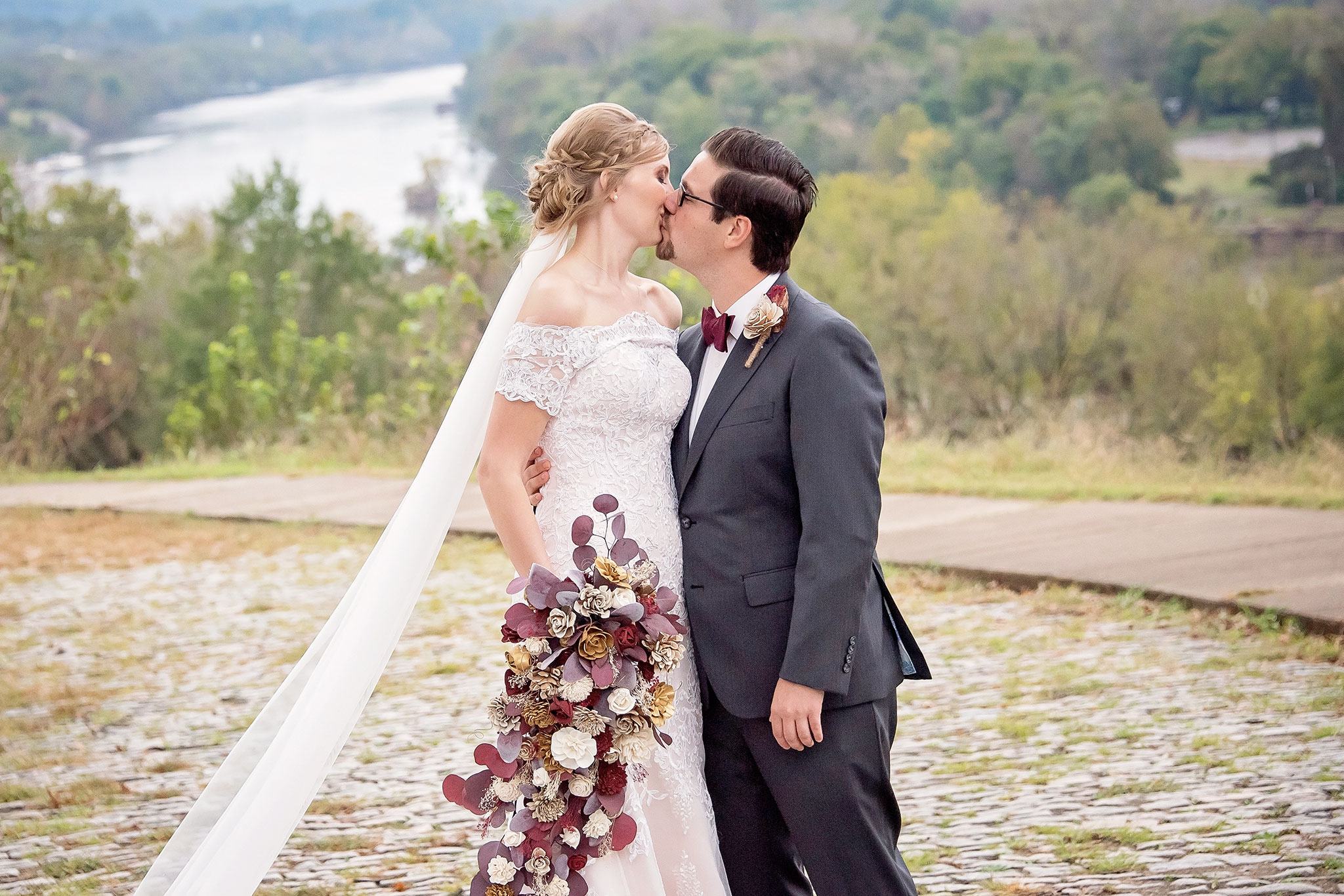 Q: How would you define the message "Dare to Love"?
When you meet someone who fills you with love, passion, and connection, don't be afraid of it. Even if it seems impossible to be together, love will find a way to make it work.
Q: What was the best/most memorable part of the day?
Saying our vows and exchanging rings was the most memorable part of the day for me. We put a lot of time and thought into every line that was read at our wedding ceremony because we recognized how powerful and how important those words were to each other and the people we shared that moment with. I remember being filled with such overwhelming emotion as I recited my vows to my now-husband. It reaffirmed how in love with him I am.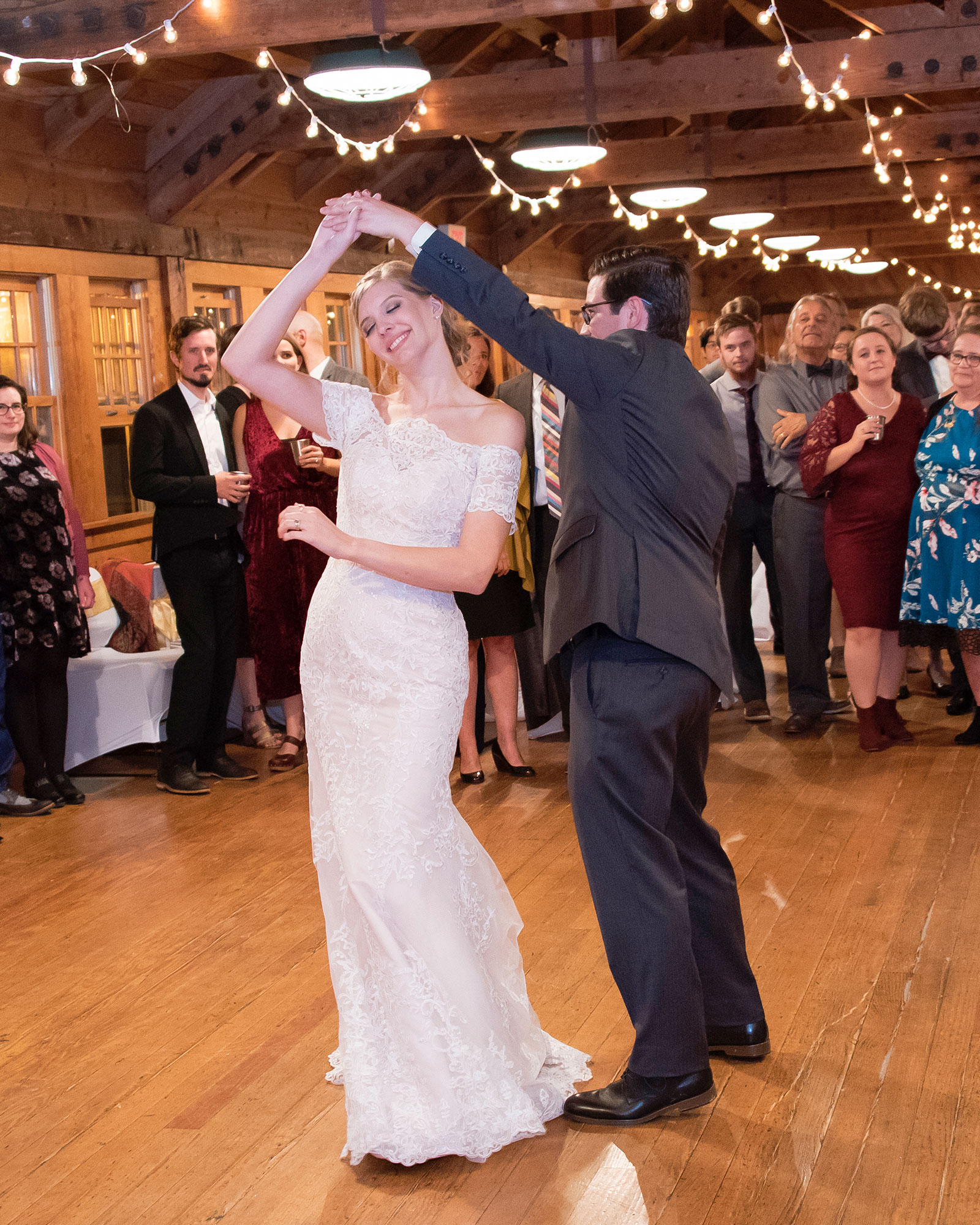 Q: What did you love most about your #Cocomelody dress (es)?
The quality of the dress was absolutely amazing! I customized my wedding dress and the customer service agents were so helpful in finalizing the exact details I wanted and walking me through how to take my measurements. I had a lot of people come up to me during the wedding reception to say that it looked like my dress was made just for me. I proudly told them that it was!
Q: What do you think about Cocomelody and the customer service?
Cocomelody made my dream wedding dress possible in so many ways. They were so friendly in the store, so helpful over email when customizing my dress, and priced my final order at a rate that made it realistic for me to have a gorgeous, high quality dress that fit within my budget. I am absolutely crazy about Cocomelody and suggest it to every bride-to-be I meet.