Married on in-laws block of land, Tahlia & David had a country rustic wedding in Jindera, NSW Australia! Full of romance and elegance, Tahlia had the perfect gown to match. Read on to see more of this elegant celebration!
All photos were taken by Glen-Lea Images.
Wedding Dress Style: #CWVT15002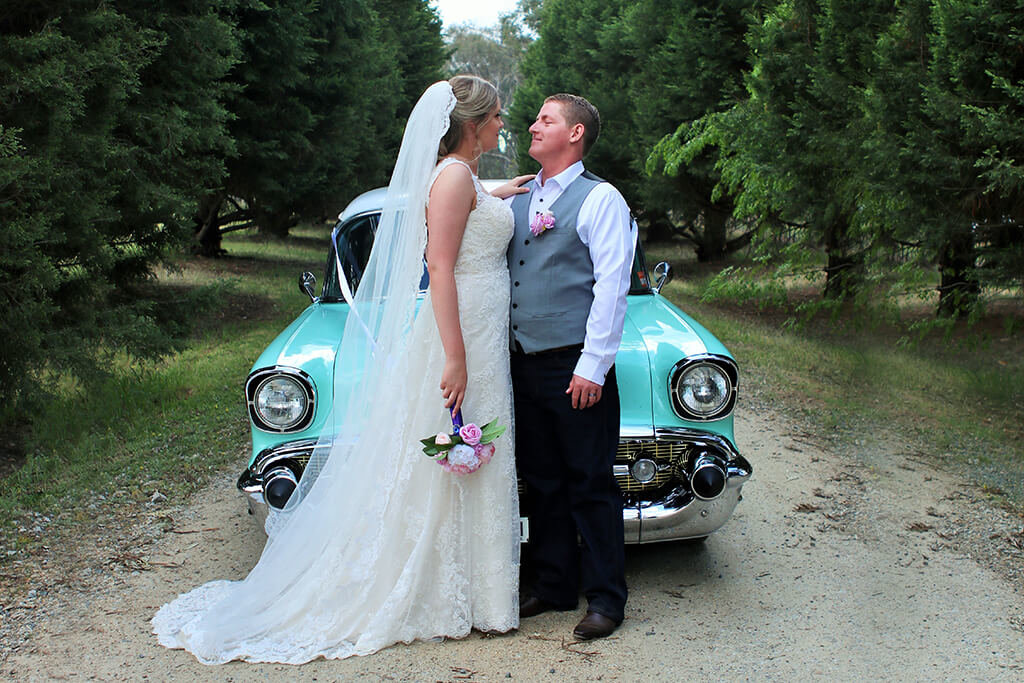 Q: Any advice or tips for future Mrs.?
You cannot please everyone so don't try and really enjoy the day, take a step back and watch your creation come to life.
Q: Tell us your love story! Where & How did he propose?
David proposed a little over a year before we got married. We went out to a beautiful spot overlooking a local dam and he completely surprised me (I was shocked really as he is a pretty bad liar and cannot keep secrets) when I turned around and he was on one knee with the most perfect ring he had chosen by himself.
Q: How would you define the message "Dare to Love"?
Being in love with someone can be hard but I think that's the point of life, loving someone so much that you just do it anyways because it's worth it.
Q: What was the inspiration behind your wedding theme?
We love things with a little bit of a rustic feel and we love our beautiful country Australia. We were married on my in-laws block of land which is surrounded by beautiful gum trees and paddocks with cattle, sheep and crops and really was the perfect backdrop for us.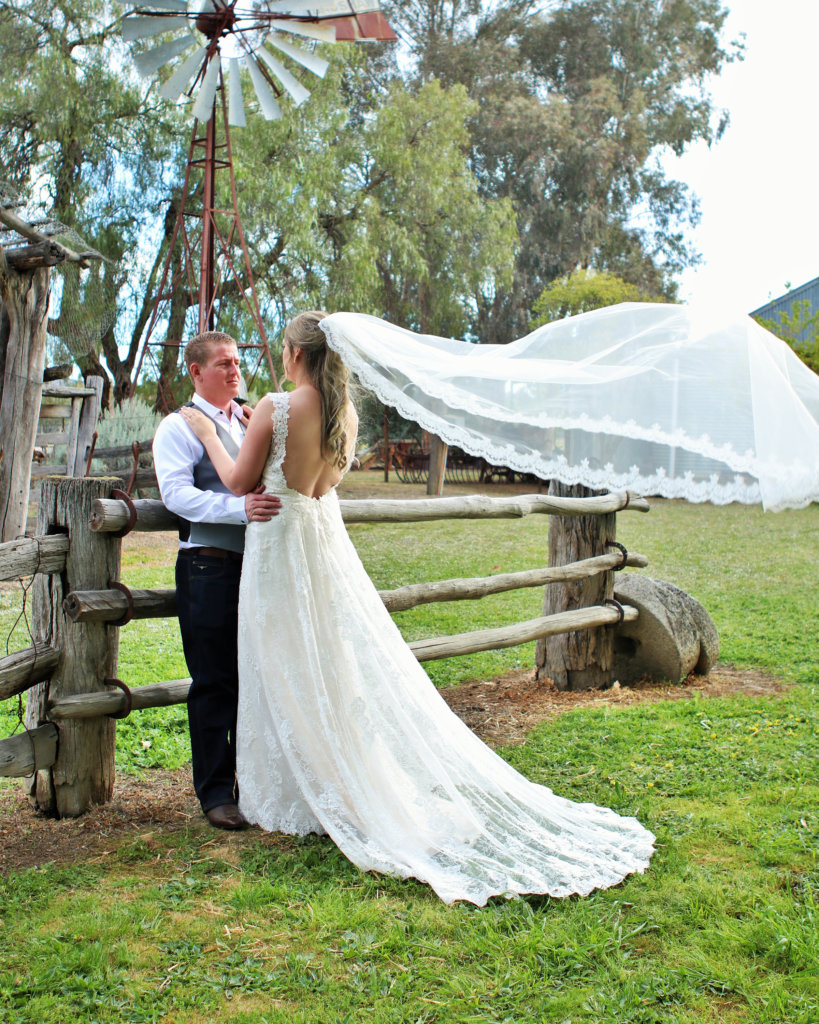 Q: Did you enjoy the wedding planning process? Why or why not?
I did enjoy most of it. Of course some things are stressful but I guess that gets you ready for married life! I enjoy planning and diy'ing which our wedding mainly consisted of.
Q: What was your hubby's reaction when he first saw you on your big day?
He cried and had a huge smile of my face – it made me feel like a princess.
Q: What did you love most about your #Cocomelody dress?
I love that it was PERFECT. It was made with such care and had amazing intricate work to it. As soon as I saw this wedding dress I knew it was the one for me.
Q: What do you think about Cocomelody and the customer service?
Everyone I spoke to was lovely and helpful and I couldn't recommend Cocomelody enough for any future brides unsure whether to take a leap of faith – do it ladies, it is most definitely worth it!