Tamara & Chris were married in Riverwalk Rock Hill, SC. They had a "Saturated in Love" themed wedding, which was inspired by Chris's last name "Satterfield" and the marriage life goals drenched in grace, friendship, and forgiveness. Everyone was overjoyed to see these two lovebirds happy! Congratulations Tamara & Chris!
All photos were taken by Dorn Long Photography.
Wedding Dress Style: #CWLT16002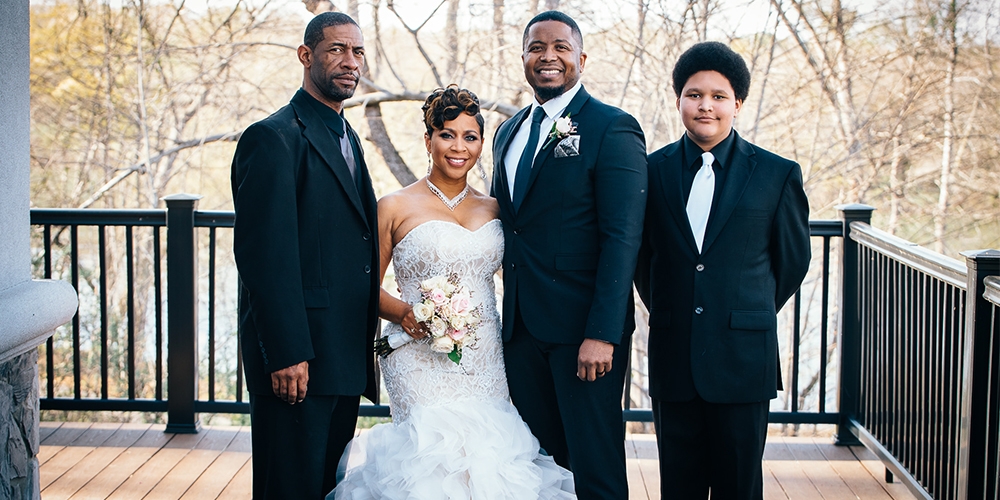 Q: Any advice or tips for future Mrs.?
Stay focused on the most important thing of the day creating a wonderful union for you and your husband.
Q: Tell us your love story! Where & How did he propose?
Chris and I had a 2 year friendship that stood some very strong bouts. After a little less than a year of dating Chris took me to (Arizona) a desert to let me know that no matter how hard things got that he wanted me to be by his side and that he couldn't imagine life without me.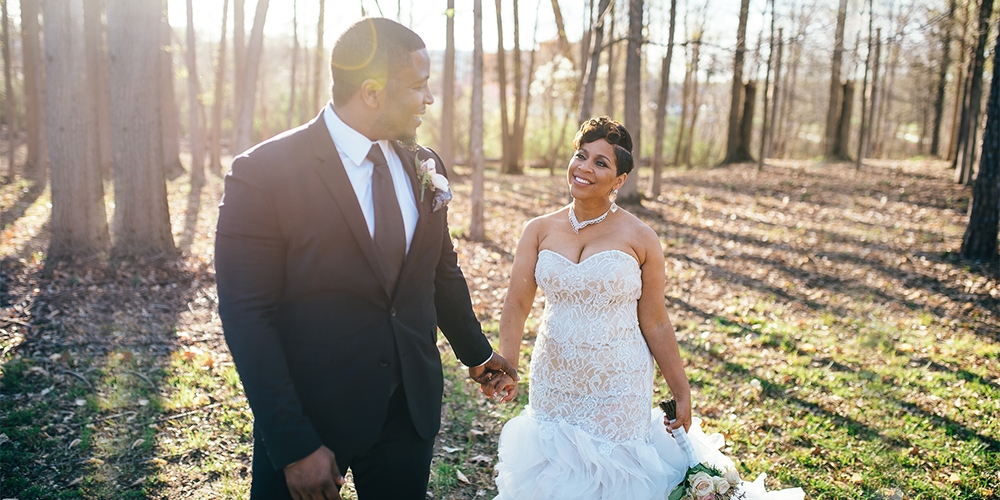 Q: How would you define the message " Dare to Love"?
 Dare to Love— This is the most dangerous but fulfilling things in life. Love requires a level of commitment that allows you to care for someone far beyond yourself, but in loving that person you find that you indeed have received the greatest reward of all. 
Q: What was the inspiration behind your wedding theme? 
Saturated in Love came from Chris's last name "Satterfield" however we knew that in order for our lives to fulfill its ultimate purpose that our wedding and marriage had to be drenched in grace, friendship, and forgiveness. Therefore we said those were the components of love so therefore our theme was "Saturated in Love".
Q: Did you enjoy the wedding planning process? Why or why not? 
We planned our wedding in 3 months. We wanted to make sure we kept the main things the main thing. We enjoyed keeping the excitement. Our short engagement allowed us to still feel all the emotions of when we first announced our engagement.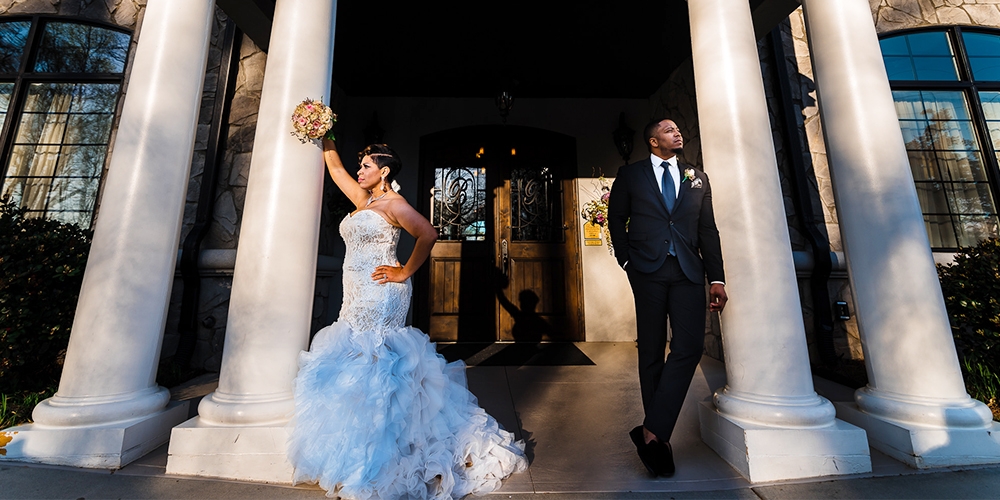 Q: What was the best/most memorable part of the day? 
Having all our friends and family overjoyed to see us happy.
Q: What did you love most about your #Cocomelody dress?
The wedding dress was amazing, unique, sexy, and just fabulous. I got so many compliemnts on this.
Q: What do you think about Cocomelody and the customer service?
 I can't say Cocomelody was the best. I received the dress 2 weeks before the wedding and it wasn't exactly what I ordered but it was still nothing short of amazing once I had some alterations done.