A natural, rustic, elegant affair, everything about Tannii & Damien's rustic wedding in Castlereagh, NSW Australia was sheer perfection. From the accents of rose gold throughout the decorations to Tannii's unique, glamorous and romantic bridal gown, everything was better than they could have ever imagined! Read on to see more of their special day!
All photos were taken by Xtraordinary Photos & Video.
Wedding Dress Style: Customized Version of #LD3932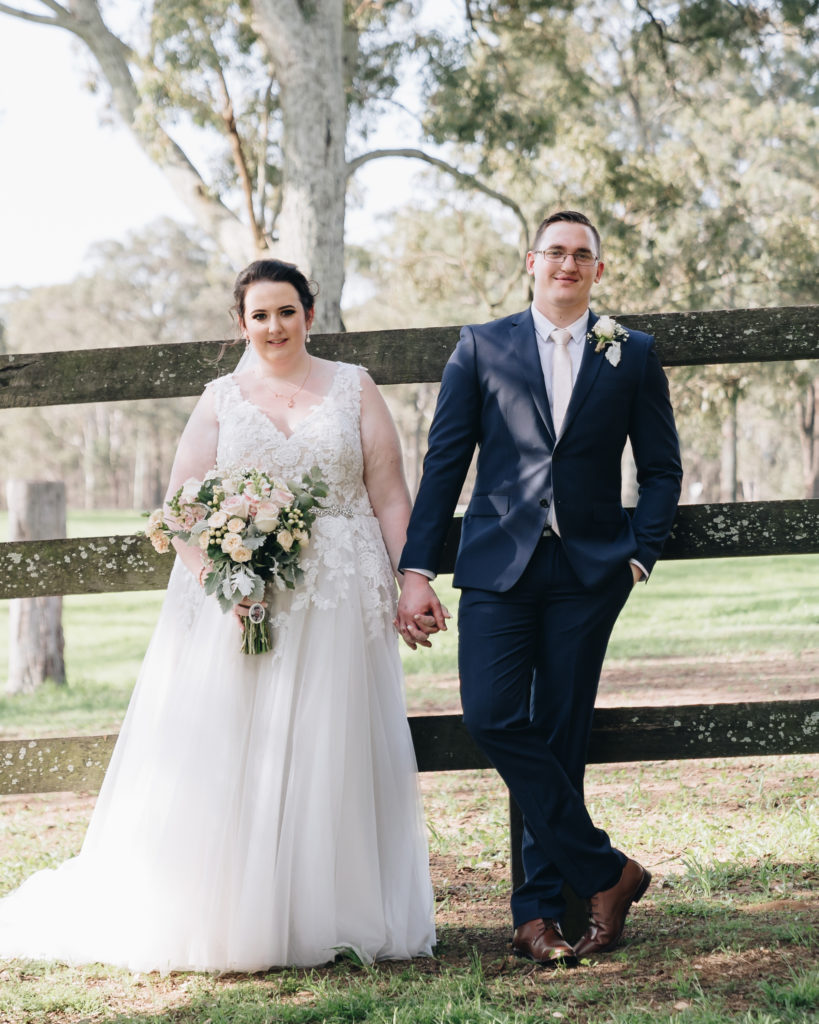 Q: Any advice or tips for future Mrs.?
Have fun !! Remember to work out your budget and get quotes from lots of different suppliers so you have an accurate idea of the cost. Don't be afraid to get your hands dirty and do some DIY Decorating. You don't want to start your married life in debt, and a budget friendly wedding can be just as beautiful! Remember that the day will never fully go to plan, but no one else will notice and try to just breathe and enjoy the moment in marrying the love of your life!
Q: What was the inspiration behind your wedding theme?
I've grown up in a semi-rural area and have always liked the rustic feel of things. I wanted a semi rustic wedding with a bit of glam so I used accents of rose gold throughout our decorations.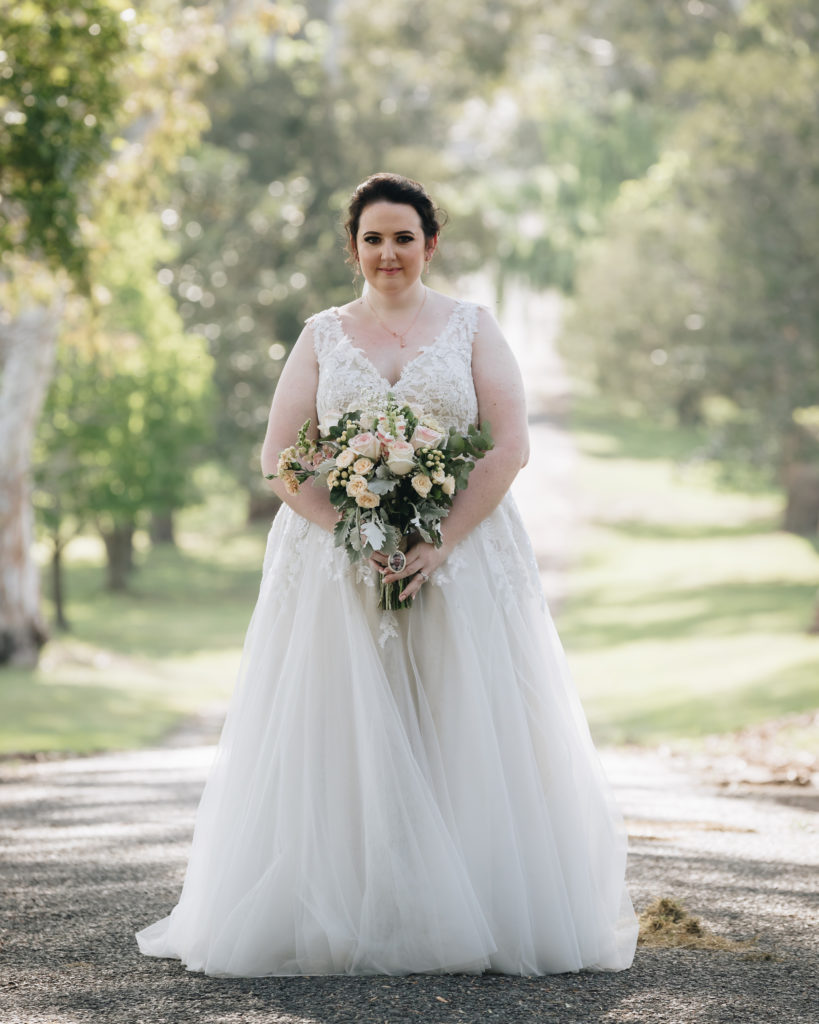 Q: Tell us your love story! Where & How did he propose?
Damien and I met on Facebook in 2012 through a mutual friend when we were 19 turning 20. I lived on one side of Australia in NSW , and Damien the other in WA. We talked for a few months online before I decided that I would fly across the country to meet him! I didn't tell any of my friends or family that I was going and snuck out of the house early in the morning to go to the airport. We met and hit it off and had a few days together before I had to come back home. I missed him so much that it was only a couple of days before I had booked my flights to go back ! It was then only a few months later that Damien moved across the country so that we could have a proper relationship. In 2017 we went to Europe, during our second week of Holidays we went to Mykonos and Damien proposed to me near the beautiful Lighthouses at Sunset, and even split his pants! It was definitely something to remember! Lol. We started planning our wedding from December 2017 and married on the 27th October 2018. We have been going through a drought and ended up having 2 weeks worth of rain leading up to our wedding and magically it all cleared and gave us the most beautiful day to be married with luscious green grass.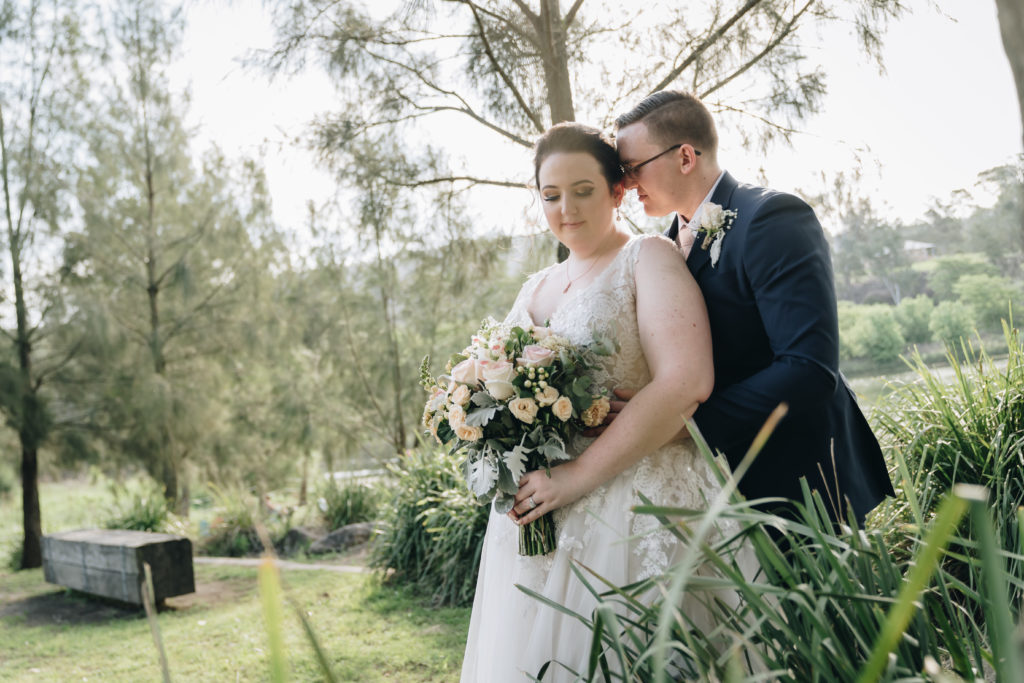 Q: How would you define the message "Dare to Love"?
Sometimes love can be scary but it is also very rewarding, it's OK not to have all the answers and to just take a chance on love!
Q: What was the best/most memorable part of the day?
The whole day was amazing and absolutely flew by! I definitely had a lot of fun at the reception dancing with my Husband and all our friends and family.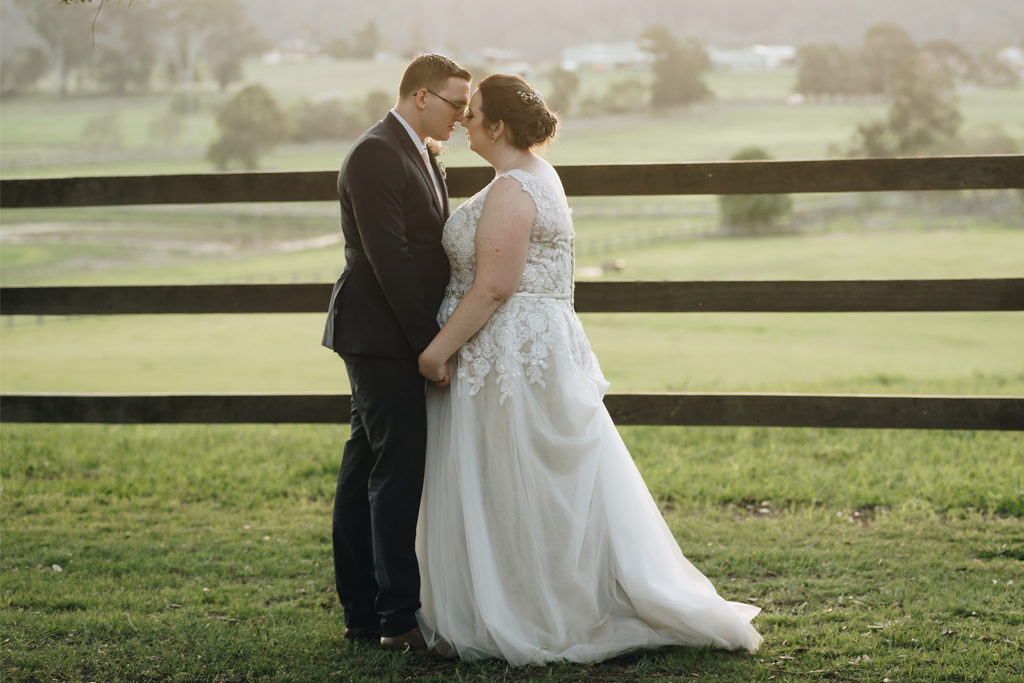 Q: What did you love most about your #Cocomelody dress (es)?
I just adore the style of this wedding dress. The quality is absolutely amazing and so many of my friends have commented that they can't believe I bought my dress online without trying it on first. It was such a relief to be able to find a gorgeous dress at an affordable price.
Q: What do you think about Cocomelody and the customer service?
I would recommend Cocomelody to everyone. The whole process was made so easy for me by the team at Cocomelody and I was so happy with the service i was provided, including the staff confirming all my measurements with back and forth emails to check everything was OK. I am so glad that i went with Cocomelody and still to this day I am telling everyone to take the risk of buying without trying on as it's so worth it!