Tesla & Alastair exchanged their romantic vows in The Cedar Center Lancaster, CA,  Tesla is an artist and Alastair is a musician, so they tried to tie their favorite details into this magic day, the nuptials had all live music, and Tesla even made tiny art pieces for every guest, the most important point is Tesla was stunning in her vintage long-sleeved lace dress, check out the special day below:
All photos were taken by Britt Elexandria.
Wedding Dress Style: #LD4609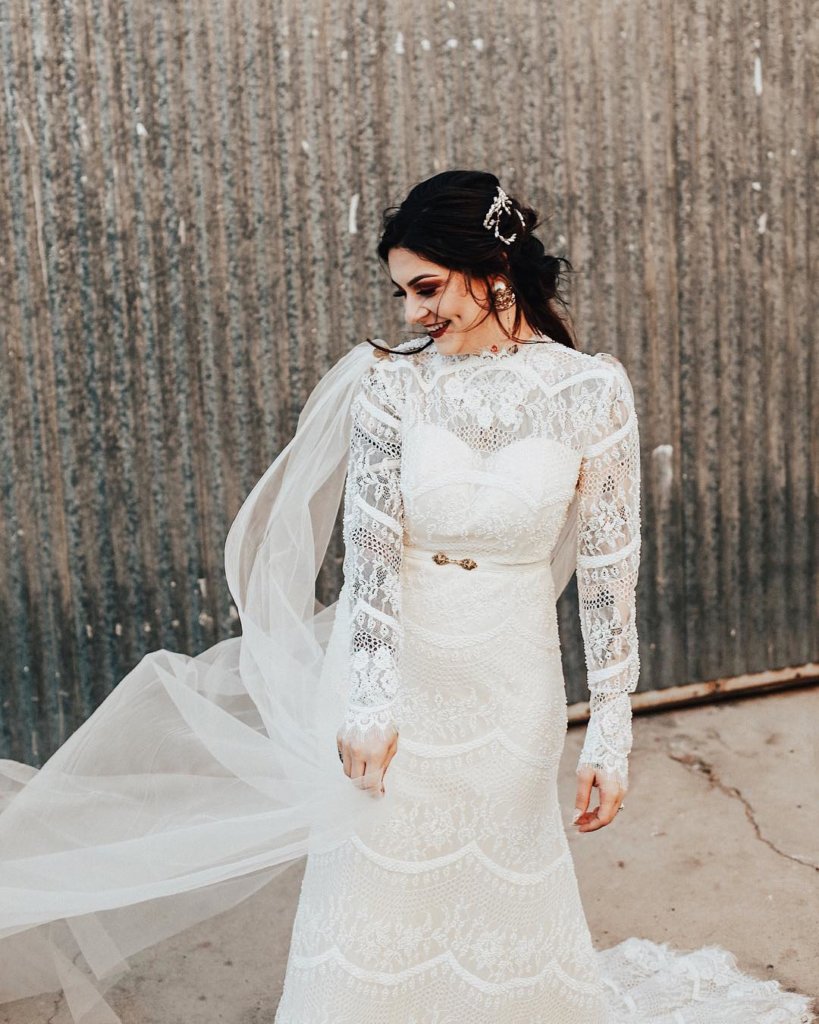 Q: Any advice or tips for future Mrs.?
Don't make things more complicated then it has to be. Don't sweat about anything. Let what happens happen, cuz your not gonna care about it the day after!
Q: How did you meet? And where did he propose?
We met organically. At a local music show, started dating that night.
Doesn't sound amazing but it was, he proposed on our couch. It means a lot to me.
That couch holds a lot of deep conversation and where our family spends most of our time together.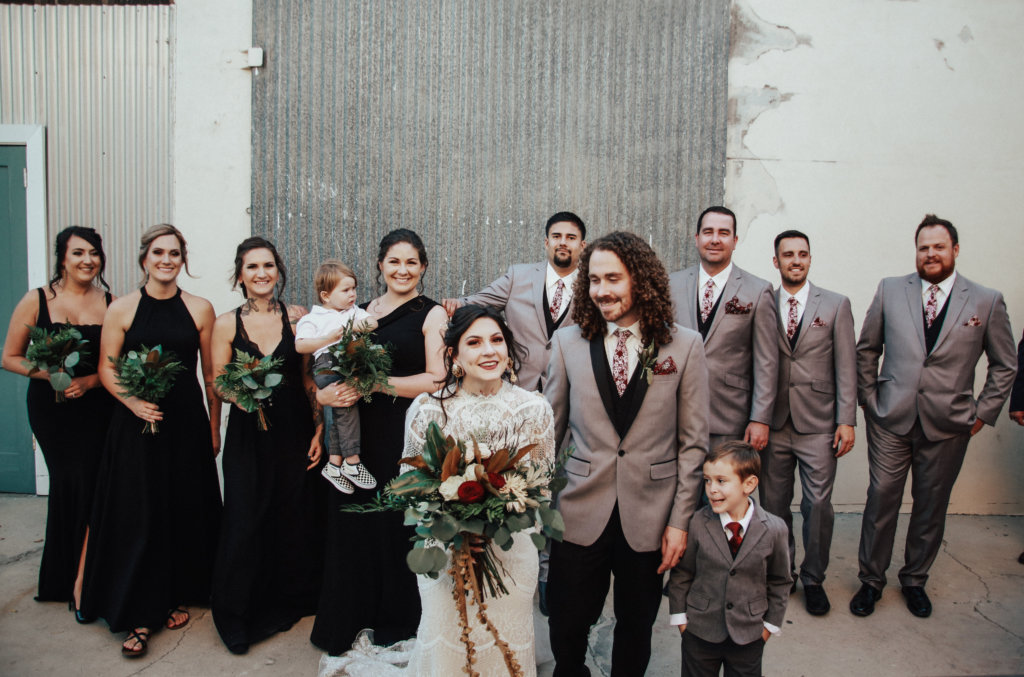 Q: What was the inspiration behind your wedding theme?
I'm an artist and al is a musician so we tried to tie in as much of those combos as much as we could. We had all live music, and I made tiny art pieces for every guest, we also did an acrylic paint pour over a W for our last name.
Q: Did you enjoy the wedding planning process? Why or why not?
I had 2 years to plan and so yes I did very much. Glad it's over!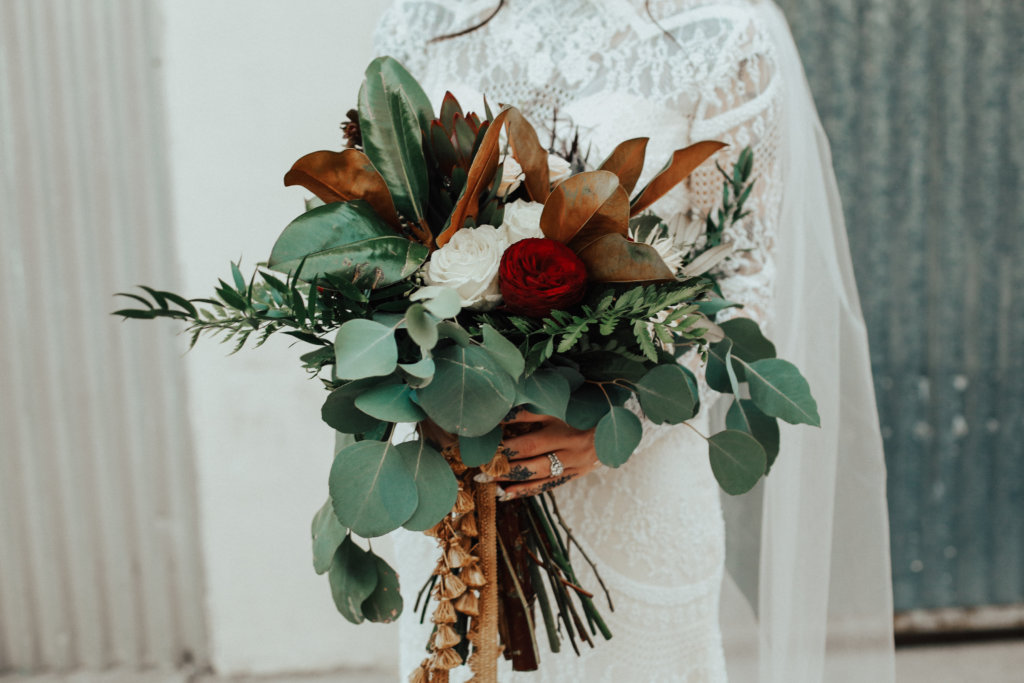 Q: What was the best/most memorable part of the day?
Hearing his vows. Everyone who was invited came!
Q: What did you love most about your #Cocomelody dress?
It looked exactly like the wedding dress! The lace was a very detailed and the pattern was not a common lace design and they had the exact lace I wanted. They beaded the ENTIRE dress from head to toe (train). I was very impressed by how the length was perfect. Not an inch too short or too long and I'm a short (5'), lady.
The sleeve length was exactly how I requested. I wanted to have the lace just touching my knuckles.
Everything about my dress was high-quality people are amazed it only cost me $725, 4-5 months to complete and shipped within 3 days!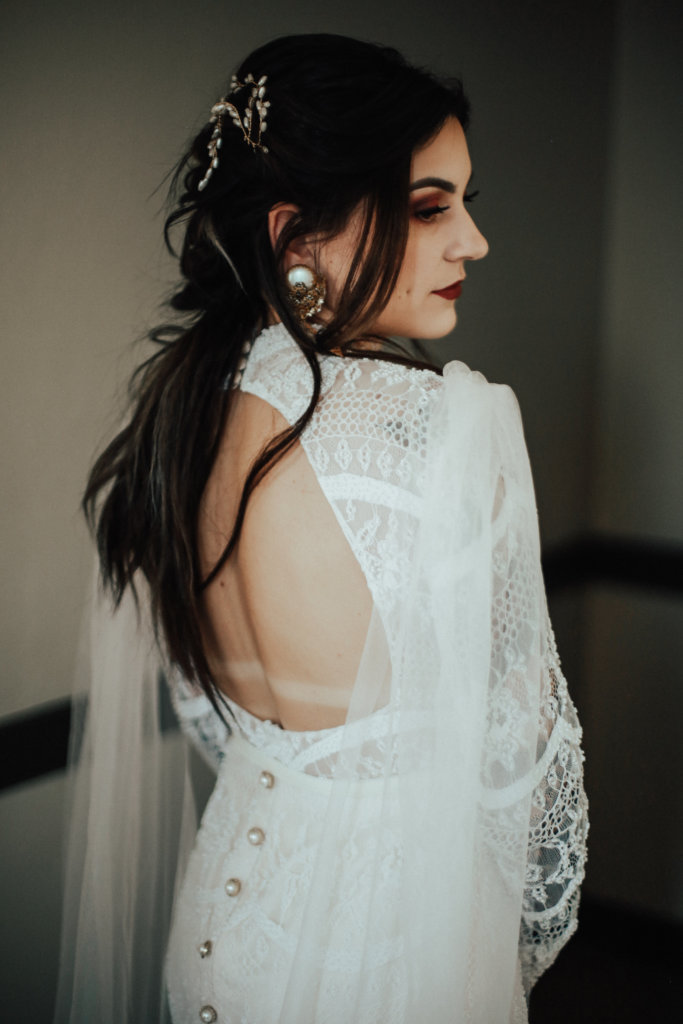 Q: What do you think about Cocomelody and the customer service?
The best I always tell brides about this Cocomelody. Emily had worked with me before and after a year I completely changed my mind and wanted a different dress. She worked the same way with me just like the other dress I asked for a quote on. She followed through with every request/question I had. I trusted her very much! Once the dress was complete she took a detailed picture and sent it to me.