"When someone else's happiness is your happiness, that is love." — Lana De ❤️ We can't love Xochitl & Agustin's traditional western mexican wedding in BAkersfield CA more. Xochitl slayed her gorgeous custom wedding gown #LD5580 and was truly like a queen! Words can't describe how stunning Xochitl & Agustin's big day was, just check the following pics:
All photos were taken by Kayla Irene Photography.
Wedding Dress Style: Customized Version of #LD5580
Q: Any advice or tips for future Mrs.?
Take Your time with the details, Plan about a year in advance.. TRUST WEDDING PLANER. If you are a control freak like myself and did not have a wedding planner just take deep breaths and take your time!
Q: What was the inspiration behind your wedding theme?
My husband and i have loved horses/westerner culture. It has been a part of our lives and a big part of why we fell in love.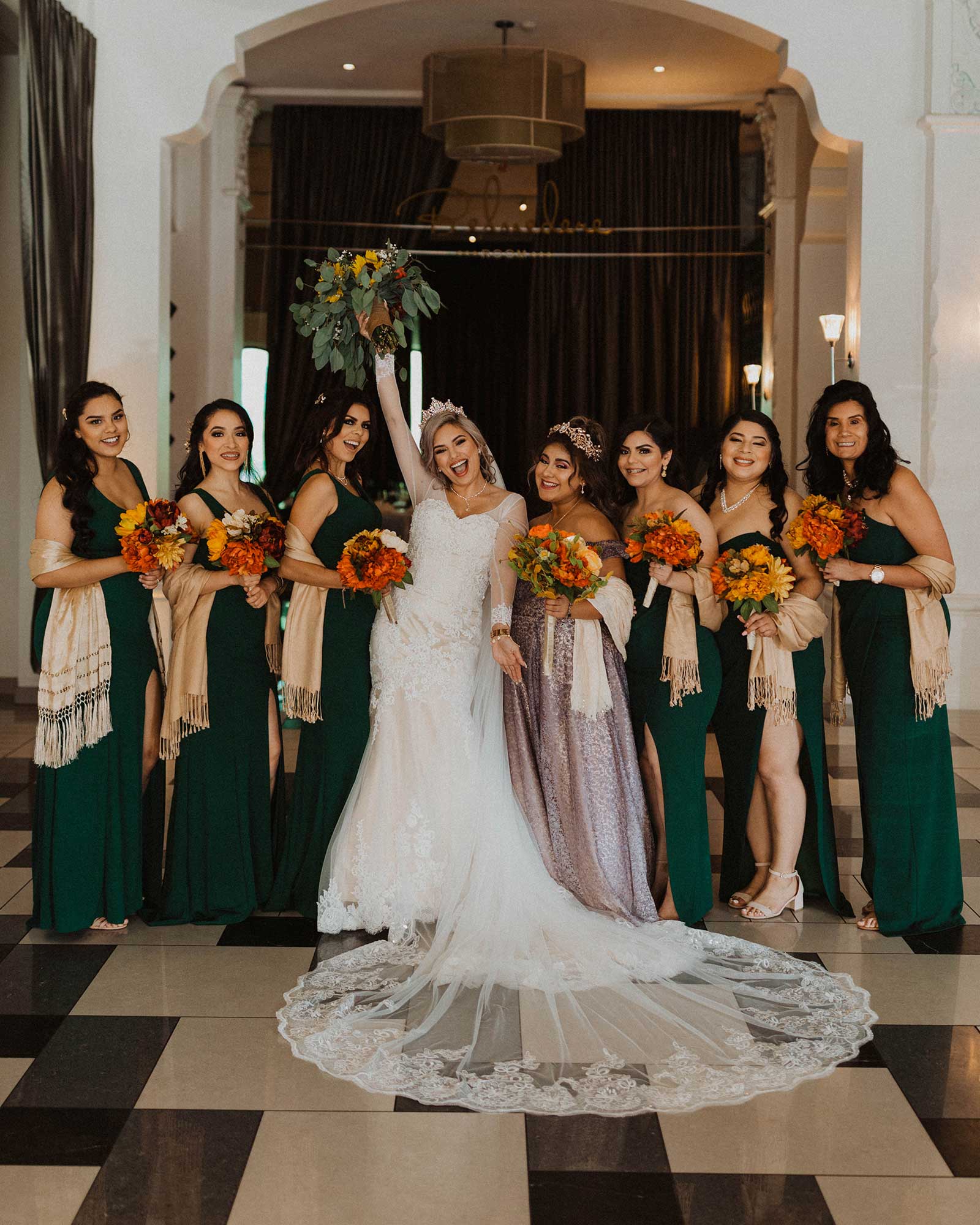 Q: Tell us your love story! Where & How did he propose?
We meet in highschool. He was my best friends friend but we never talked. a few months after graduating high school we went to that said friends birthday dinner and officially got introduced. at that time we both were in complected relationships. WE still became friends. After a few months we broke off our relationships and started to hang out contently. I found out he had a passion for horseback riding, that cowboy life. we would ride horses and watch the sunsets, we would spend most of our days at our friends ranch feeding horses, riding, cleaning, dancing, being silly. One day he got the courage to ask me out. but silly me couldn't give him an answer. I was afraid because i knew i was head over heels for him. His loving charm, amazing smile, his way of loving every single one of my flaws, a few months went by and he kinda wanted to give up. At that moment i knew i couldn't be without him. Unfortunately us woman love to love what we cant have. LOL almost losing him helped me realize that he was the one, no one compared to him, no one came close, no one loved like him, smiled like him, danced like him. He was My forever.. 5 years later we had a child, a year after that we tided the knot. And I couldn't be happier!
Q: How would you define the message "Dare to Love"?
Dare to love means to me, don't be afraid of what is in front of you. Live in that moment because you never know what something could bring.
Q: What was the best/most memorable part of the day?
The best part of the day was my first dance, being able to dance to our favorit song, watching the sparklers go up and light up the room.
Q: What did you love most about your #CocoMelody dress (es)?
I loved the variety of the wedding dress, the accommodation that they do and the price!
Q: What do you think about CocoMelody and the customer service?
CocoMelody is absolutely fabulous, there staff is amazing so helpful! I switched my dress after i had already decided on one.