Southern rustic wedding goals! ? Aren't Jamie & Aaron's ceremony in Sylvester, GA just the sweetest you've ever seen?! What's more, Nicole literally looks like a farytale princess in her dream lace gown. If you've been searching for the perfect non-traditional lace gown… you're welcome. ?❤️ Congratulations to these 2 cute lovebirds!
All photos were taken by Katie Locke photography.
Wedding Dress Style: #LWVT1400C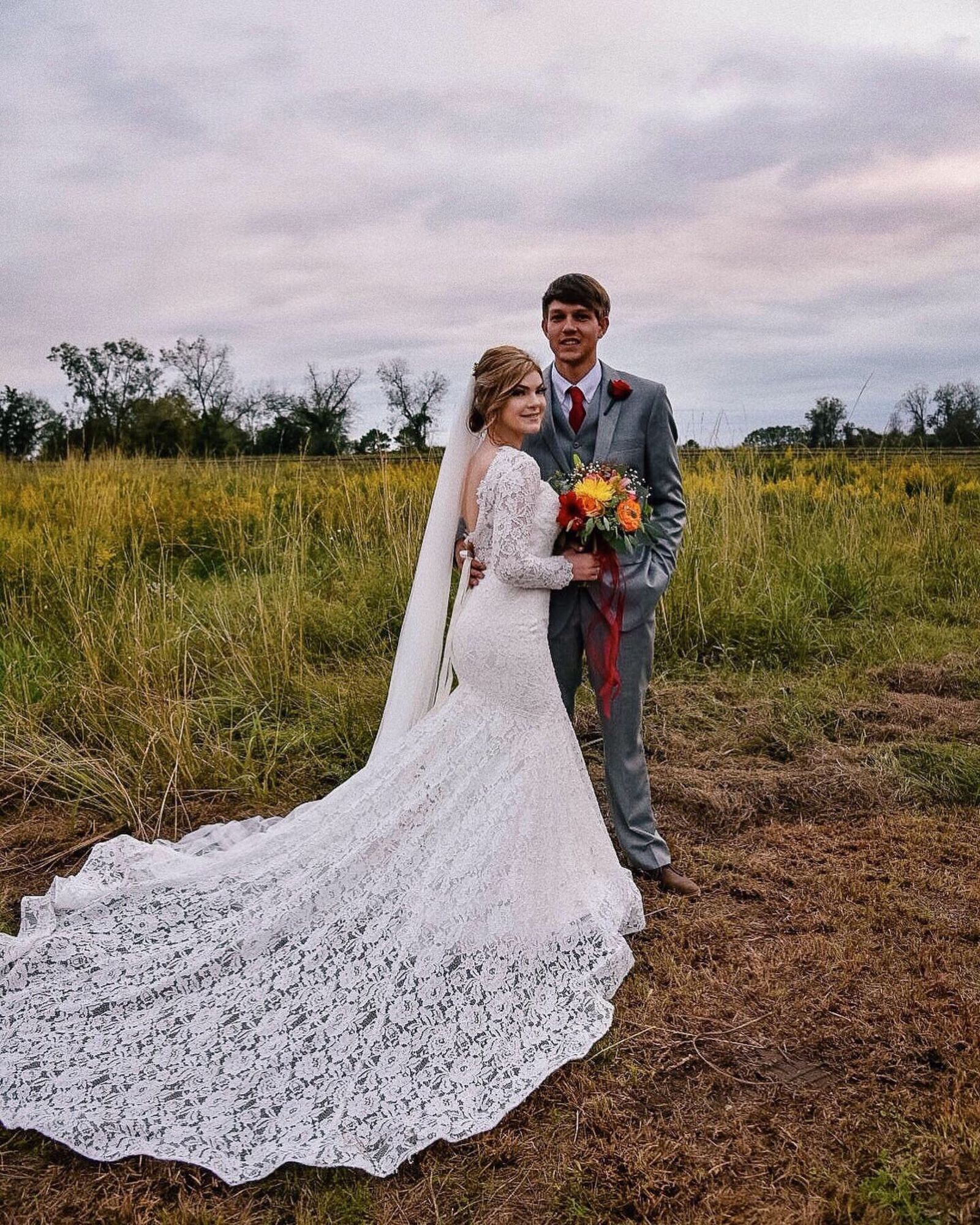 Q: Any advice or tips for future Mrs.?
Do not rush everything the last minute! Make sure you evenly distribute all of your plans, decorations, and who is in charge of what. But most importantly do not over stress it, it'll all come together beautifully ❤️ ALSO, I know you're getting married so they will now be your in-laws but DO NOT let them persuad you into doing things differently or letting them take over your special day, be strong and take action of your views, this only happens once in a lifetime!
Q: What was the inspiration behind your wedding theme?
I wanted something small and simple, I loved the rustic theme that would go perfect with our pond, where we married!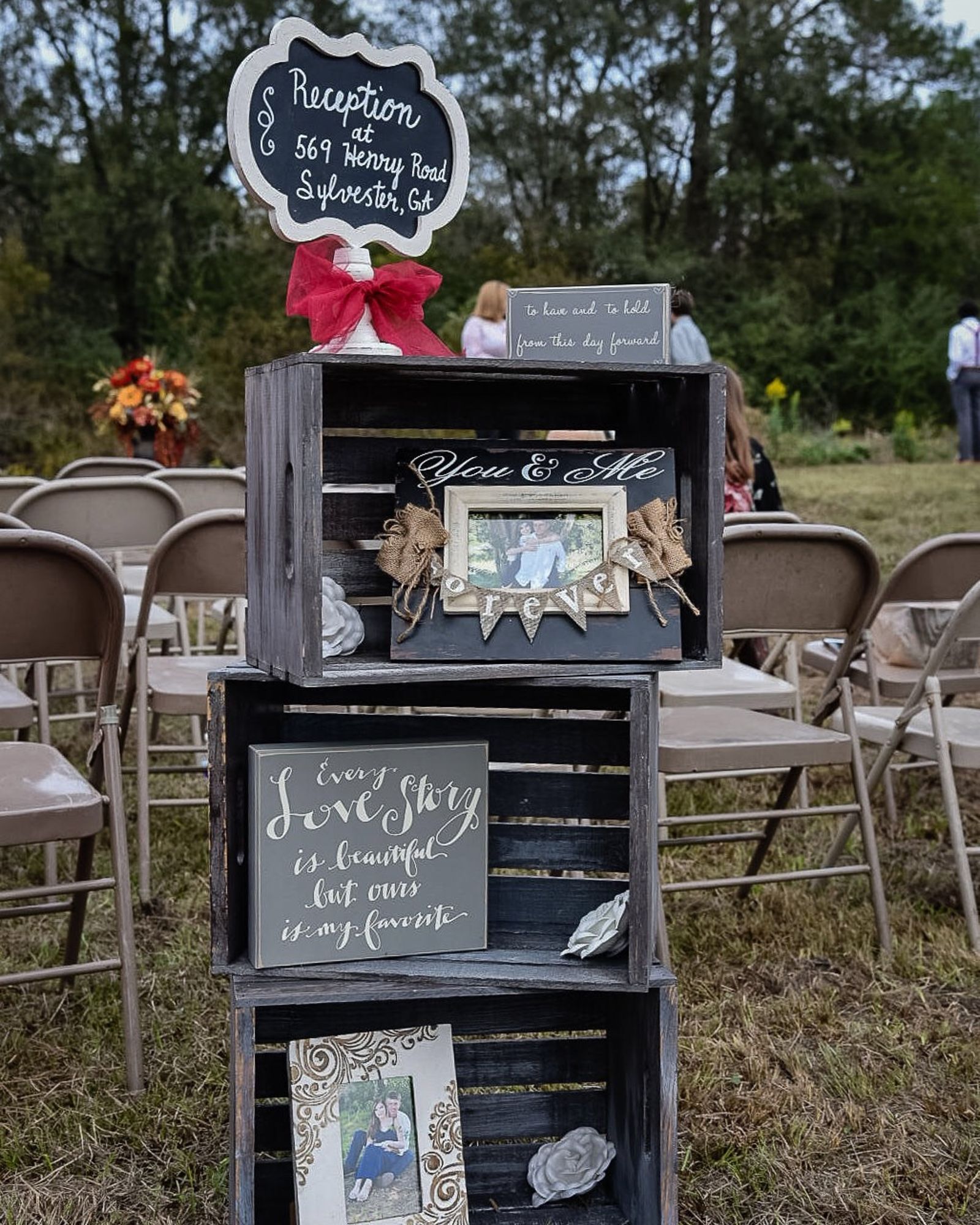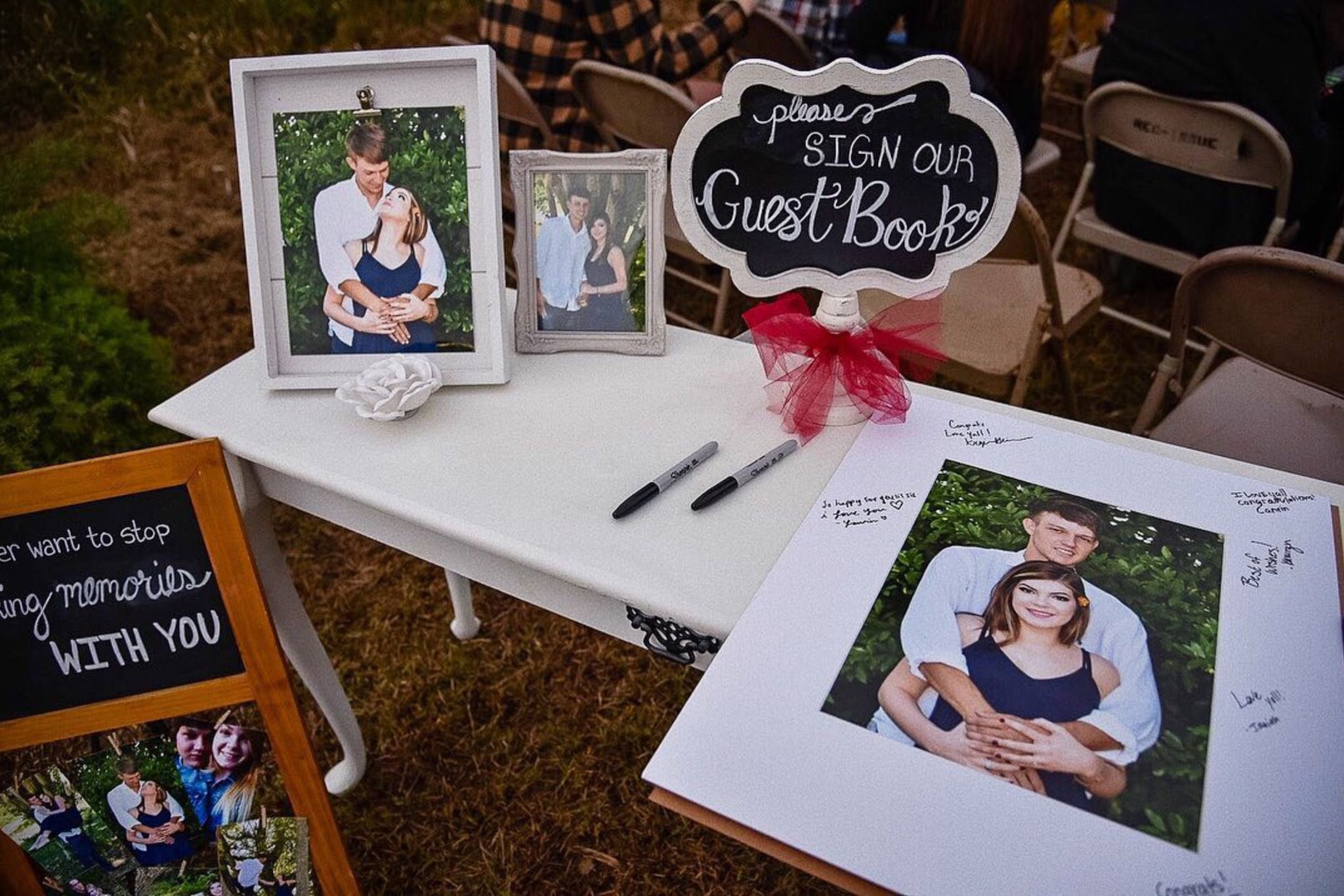 Q: Tell us your love story! Where & How did he propose?
Me and aaron met in middle school, I knew I wanted to marry him someday the moment we laid eyes on another. We are true highschool sweethearts, with two beautiful babies. When I was pregnant with our daughter aliza, Aaron proposed to me at our pond with a lovely letter and the sweetest smile! After I had our second child, we married! It was beautiful and everything I could've imagined.
Q: How would you define the message "Dare to Love"?
Love isn't near as easy as it is to say, dare to love, is fighting for a love no one else but you can have. It's not losing hope when times get hard, it's being optimistic and following your gut. Daring to love is like your favorite roller coaster ride! You get butterfly's at first, then a little scared when things get bumpy but it always smoothes out in the end!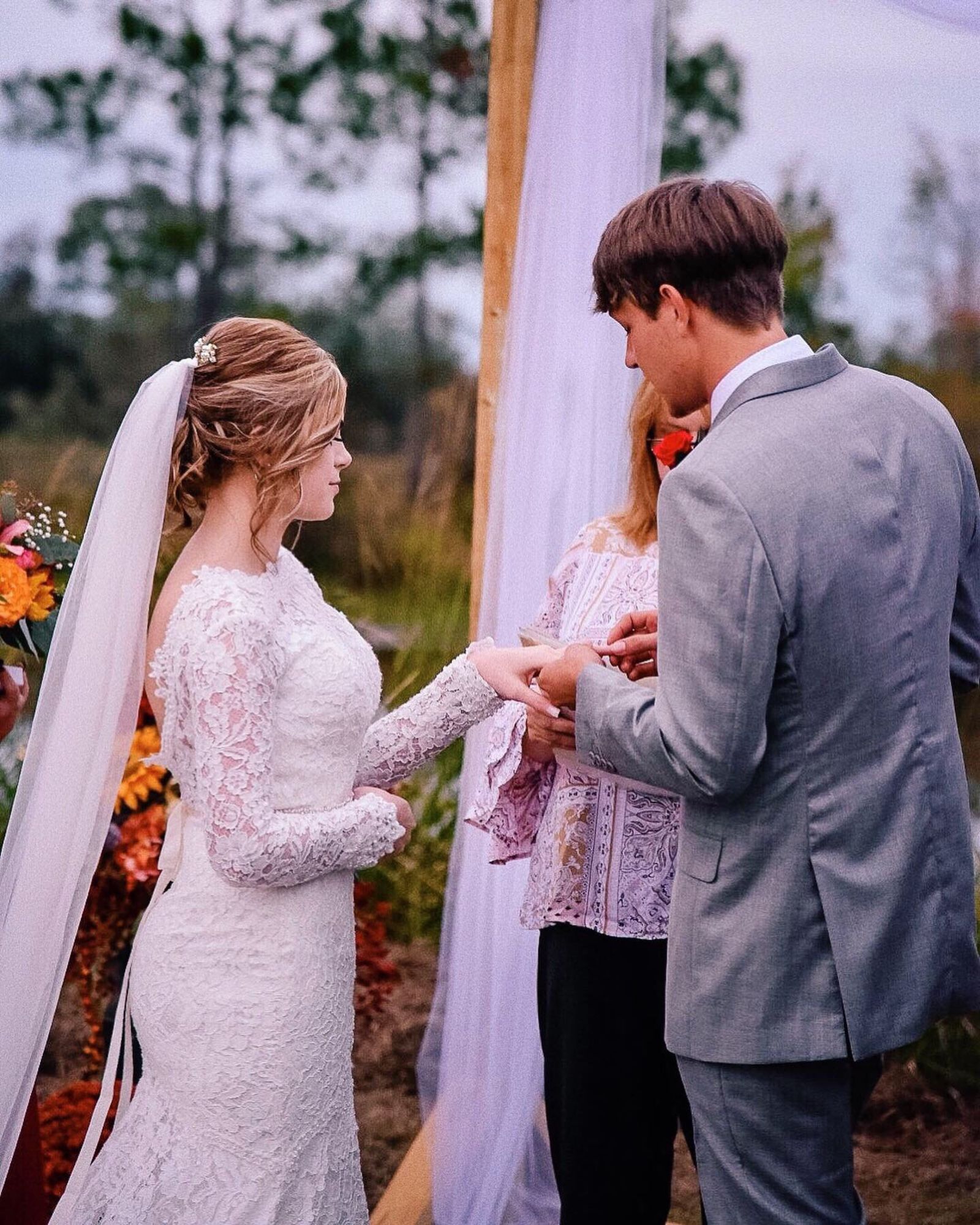 Q: What was the best/most memorable part of the day?
When we were officially husband and wife, and we nailed our first kiss! We were nervous we would mess up or miss one another's faces, silly I know right. But it felt just like we were in a movie and it was a PERFECT smooch.
Q: Where did you hear/find CocoMelody?
I searched my favorite styles into Pinterest, and a beautiful dress tagged by CocoMelody popped up, it was awesome!
Q: What did you love most about your #CocoMelody dress (es)?
I LOVED the sleeves and the beading work where the train began, it felt like it was made for me! I love my wedding dress!!
Q: What do you think about CocoMelody and the customer service?
They are awesome! My dress was perfect, they responded back to me when I had any questions small or big, and I got my dress exactly on time! Highly recommend CocoMelody!!