So perfect elopement wedding, Jasmine and Paul tied the knot in Hartford Municipal Building, Hartford CT,   Jasmine's elegant bridal look in style ##LD4446 just turning all the heads, Congratulations to them, You're both a dream!
All photos were taken by Collen Morgan Photography.
Wedding Dress Style: #LD4446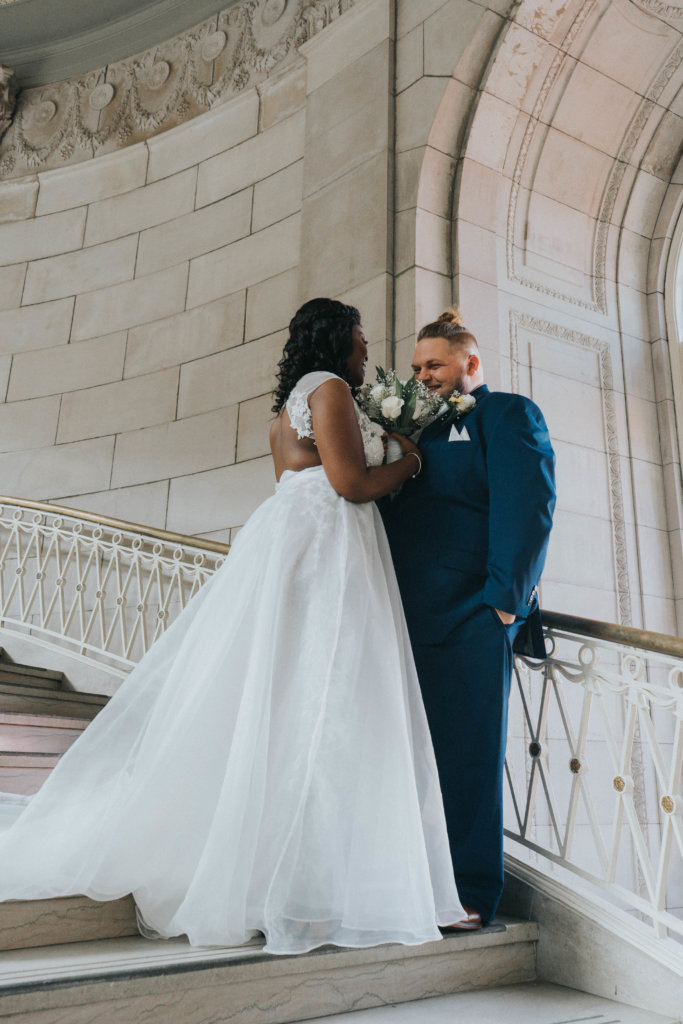 Q: Any advice or tips for future Mrs.?  
Don't let anyone's opinions sway you! Its YOUR day! Stick to what you and your future husband want.
Q: How did you meet? And where did he propose? 
We met on Tinder! He proposed where we had our first date.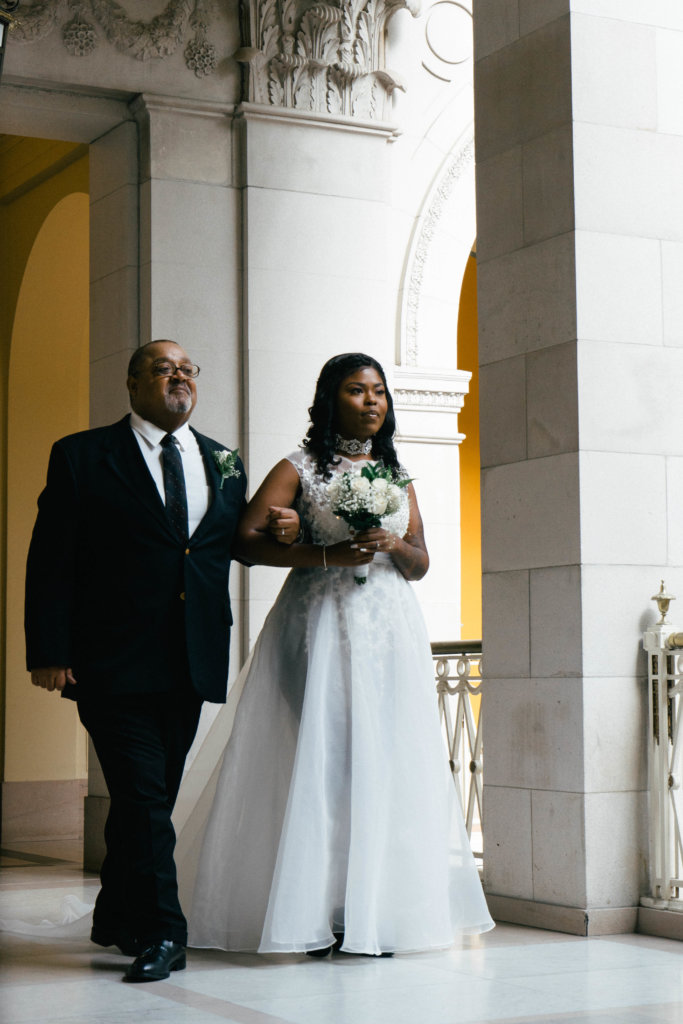 Q: What was the inspiration behind your wedding theme?
We basically eloped.
Q: Did you enjoy the wedding planning process? Why or why not?  
I did enjoy the process. It was fun trying to reflect our love in every detail.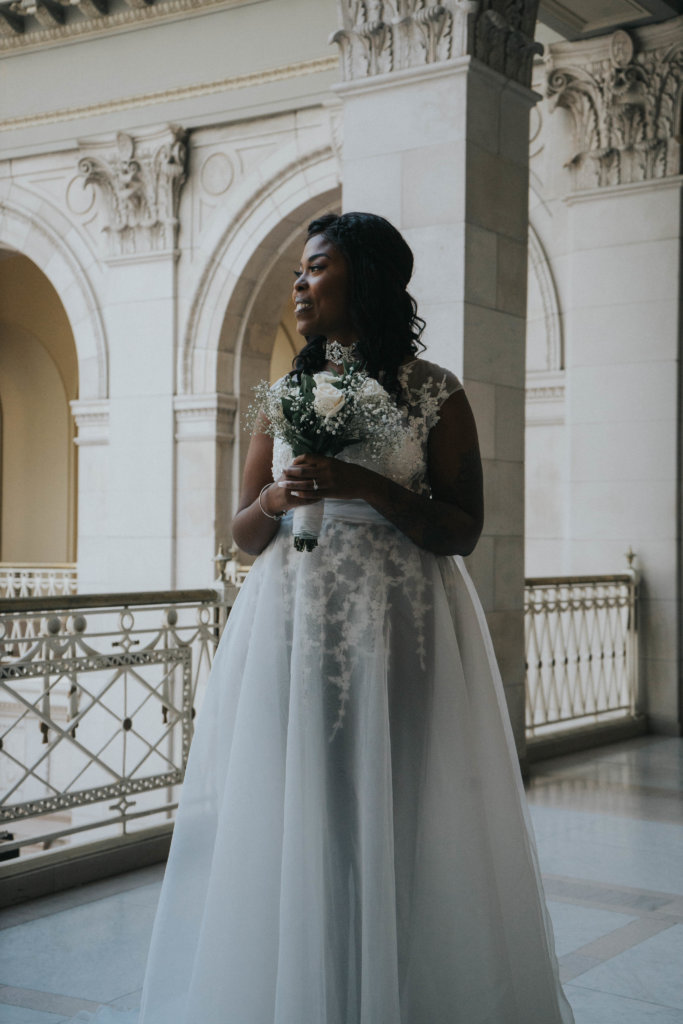 Q: What was your hubby's reaction when he first saw you on your big day?
see photos.
Q: What did you love most about your custom #Cocomelody dress? 
My wedding dress was so unique! I haven't seen anything like it! And I've gotten so many compliments.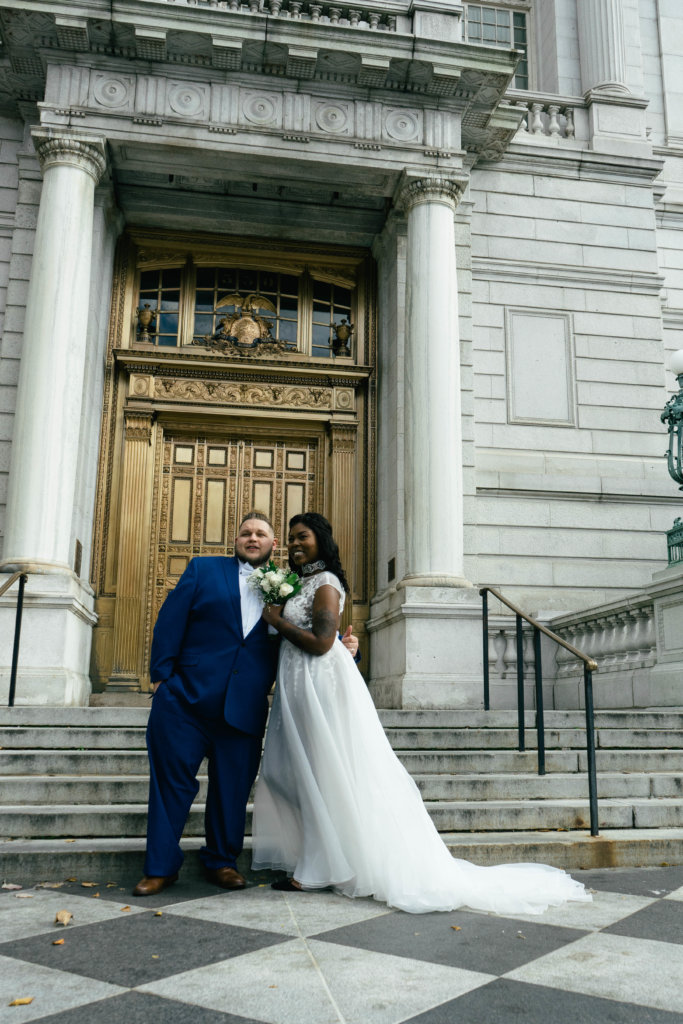 Q:  What do you think about Cocomelody and the customer service? 
Perfect. 10/10 would recommend Cocomelody to everyone in the future.