Laura & Sergio held their classic "I do" at Immaculate Conception Church in the city of Monrovia. They had a simple but romantic wedding theme with some rustic features and lots of flowers! 
All photos were taken by Leniel V. Photography.
Wedding Dress Style: #LD3932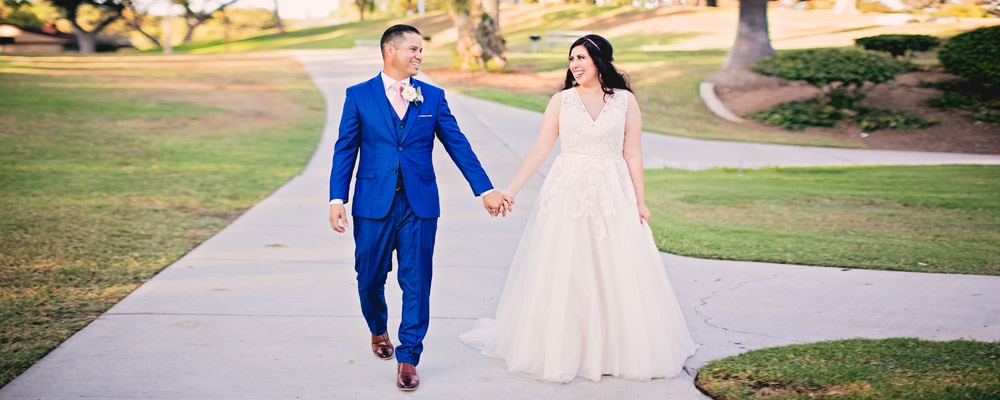 Q: Any advice or tips for future Mrs.?
I would say to plan everything early and have the biggest, more important things booked and figured out. Definitely have a wedding planner whether it's someone you hire or a family friend that is willing to step up and do the job and understands your vision and what you want for your wedding.
Q: How did you meet? And where did he propose?
We met three years ago on a single parent dating website. I at the time, had a son 15 years and his son was 5. It was the first time I decided to join a online dating site and I figured what better way than to date someone that has a child just like me and understands my priorities. The minute we met, we just clicked and hit it off Beyond anything we would have expected. It felt like we had known each other for years, in a great way. We met each others families and each others kids, and I knew he was the man I was going to marry. After a year of dating we decided to try to have a baby. I became pregnant a month later in march 2016. On july 16th at our home, we had a reveal party with our family and friends to find out the sex of our baby. Before we pulled the string to see what we were having, he got down on his knee and sang the song by Adam Sandler "grow old with you" from one of my favorite movies the Wedding Singer. Of course I said yes lol. And we found out we where having a little girl.
It was the most prefect surprising engaged surrounded by our family and closest friends.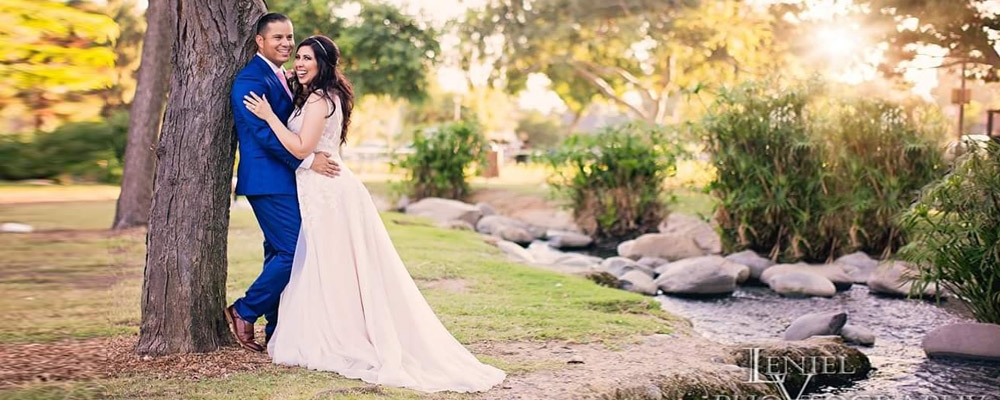 Q: What location did you pick to have your wedding and why did you choose this place?
We picked Casa De Lago venue because we fell in love with all the windows it has. We didn't want to look like we were in a 4 wall room. We wanted to feel like we were outside without actually being outside. This place was prefect. The view is a huge park with a lake. Which is why it's called Casa de Lago, aka Lake House.
Q: Did you enjoy the wedding planning process? Why or why not?
I enjoyed most of the wedding planning. We had a couple problems, my wedding planner moved 2 months before my wedding which wasn't great for me. Luckily we had all the big stuff done. We just had to do a lot of the little things like sitting chart. My husband was an amazing helper. He was ever involved in the whole process of the planning and helped me relax when I felt like i was going to lose it. A dear friend of mine also stepped up and became my wedding planner and that really helped out for the day of the wedding.
Q: What was the best/most memorable part of the day?
We both loved everything about our whole wedding. From our first dance to my dance with my son to being surrounded with our family and friends. But if i have to pick one, it would have to be the church ceremony and when we became husband and wife in the eyes of God.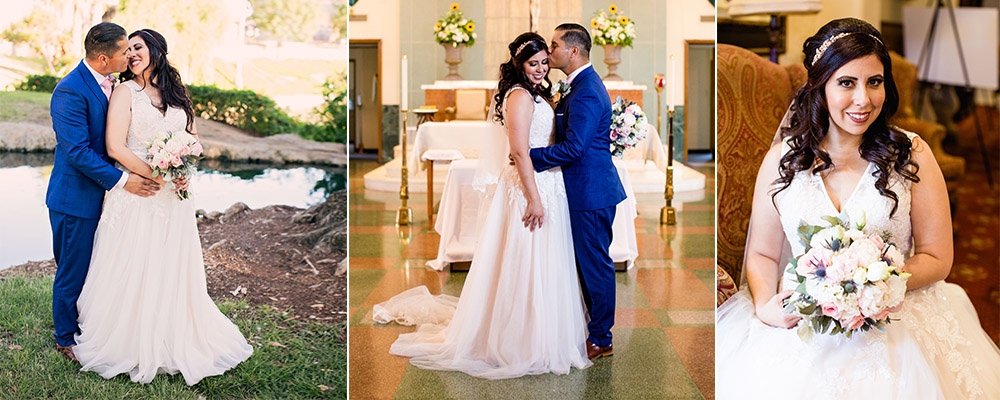 Q: What did you love most about your #Cocomelody dress?
The minute I tried on my Cocomelody dress i knew it was the one for me. I love the color of my wedding dress and the way my skin and hair color looked in it. It wasn't the transitional white gown with I loved. I loved how the dress felt on and how it moved when I walked and danced. It didn't feel heavy. I just felt like a beautiful women in my Cocomelody dress and my custom made Vail to march.
Q: What do you think about Cocomelody and the customer service?
What I love about Cocomelody, you are able to find a gorgeous beautiful great quality dress for not such a high price as in other retail stores. Yes your wedding dress should be special and prefect but you shouldn't have to spend so much money on a dress you will only wear for 12 hours at most. The quality of the fabric you use on the dresses are amazing. The detail on the dresses are amazing. The customer service is amazing as well. I went to 4 fittings and every time I was there I was happy with the service from the employees. I even got to meet and get help from the designer Puey. They really are there to help you and guide you to get your dream dress you see yourself getting married in. I was completely satisfied with my time at CocoMeldoy. I'm so happy I chose there to get my dress and I would recommend it to any one.
Thank you Cocomelody, thank you Puey for all your help in making my dress my dream dress for my special day.