What could be worse than buying a wedding dress you are smitten with today and regret a few years down the line? Well, a lot of things actually, but you certainly don't want to look at your wedding album ten or twenty years from now and cringe at what you wore. The question is, how do you pick a dress that looks spectacular now and will look spectacular in 2050? The key is to shop for a timeless style. Think of your wedding dress like a '90s fashion trend. While baggy jeans and bright turtlenecks are an embarrassment now, leather jackets and flannel shirts are still all the rage – 30 years later! So, figuratively speaking, when it comes to your wedding dress, you may want to go for a classic leather jacket in favor of a neon green turtleneck.
Need some inspiration? We have you covered! Here are eight wedding dress styles that won't be shaken by time.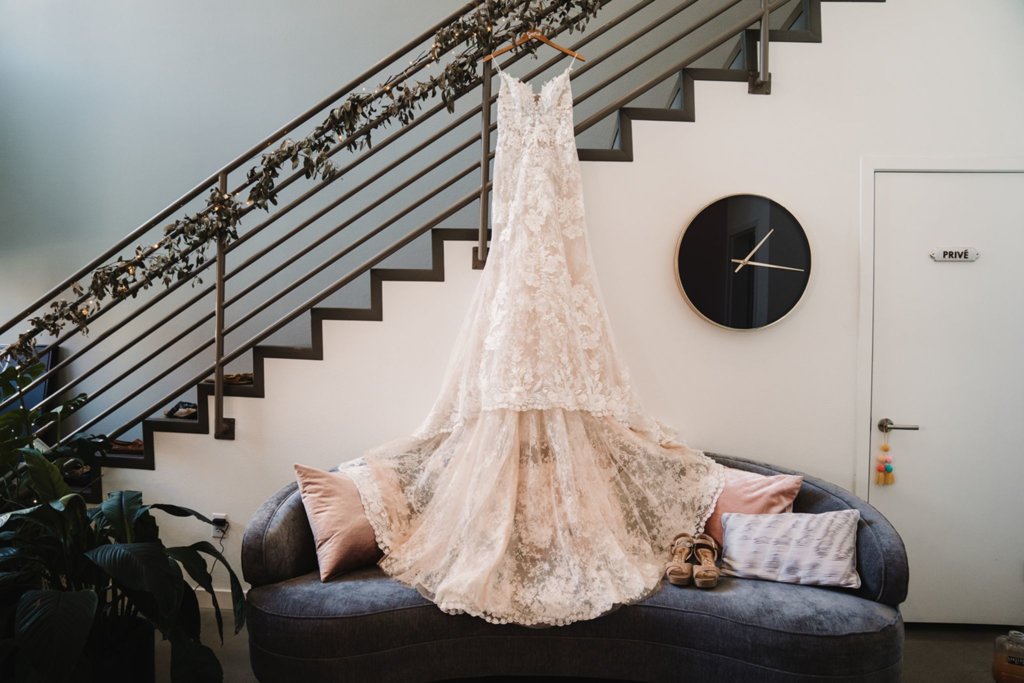 Style: #LD5808, Image Credit: @rebekkahcefai(IG)
1. Style #LWXT16001
If you wish to make a fairytale entrance on your wedding day, you can't go wrong with this dress. This enchanting a-line gown from our LB Studio Collection features a grand court train and a delightful combination of champagne satin lining and ivory tulle outer layer. On top of that, this dress is detailed with intricate and linear lace appliqués on its full skirt and back. It's hard to imagine a gown with such a regal elegance going out of style… ever!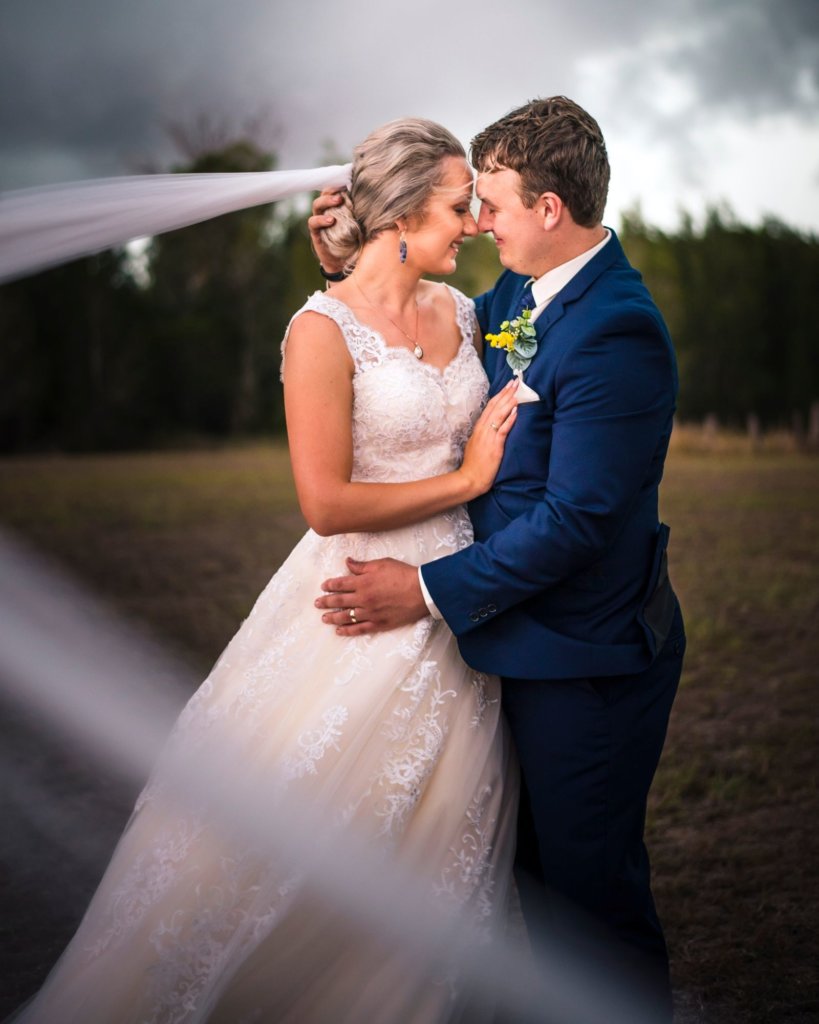 Style: #LWXT16001 , Image Credit: Photos By Bri
2. Style #LD5830
An off-the-shoulder neckline, a sweep brush train and floral appliqué details make this a magical gown fit for a princess. Designed by Lily White, this ultra-romantic two-tone a-line gown has elaborate lace design that plunges at the tip of the shoulder and onto the bottom of the gown. We're sure this dress will have brides swooning over it for a long, long time.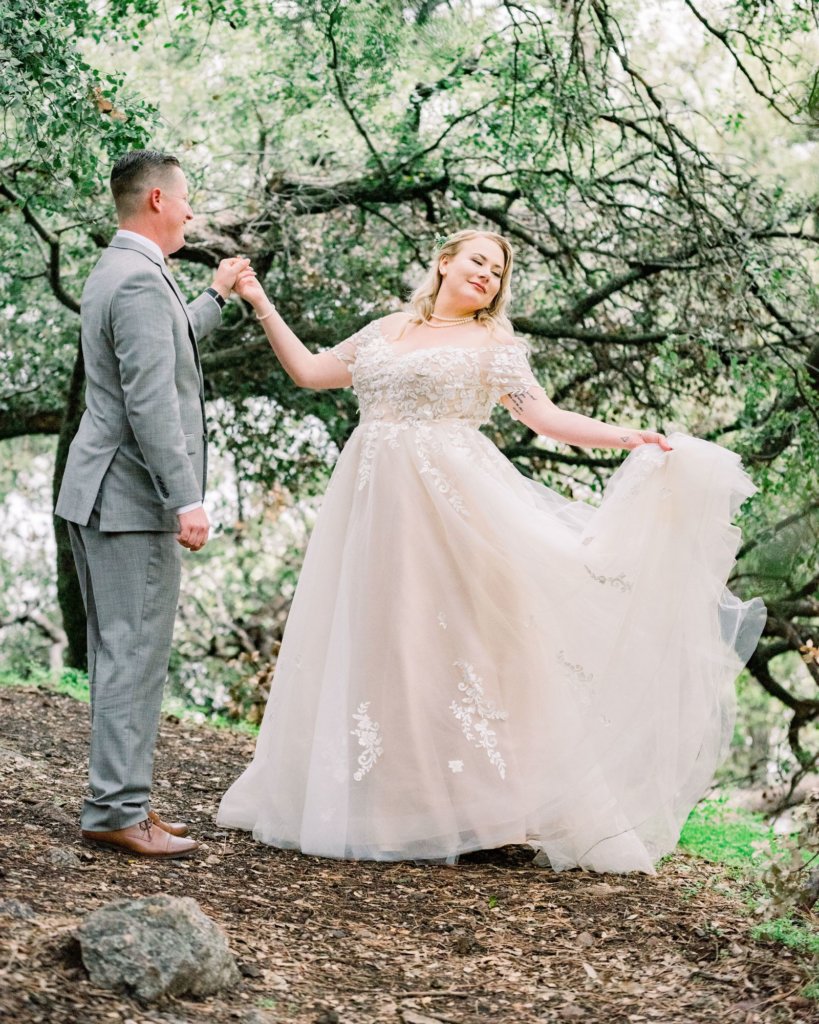 Style: #LD5830 , Image Credit: Linsey Middleton Photography
3. Style #LD3906
Exquisite lace details throughout the bodice and a scalloped train give this dress dainty elegance. Designed by LB Studio, this dress also features a curve-hugging mermaid silhouette, a glamorous strapless sweetheart neckline and shimmery beadwork at the back that oozes grandeur. Although not a traditional style, this dress will undoubtedly dominate wedding dress trends for years.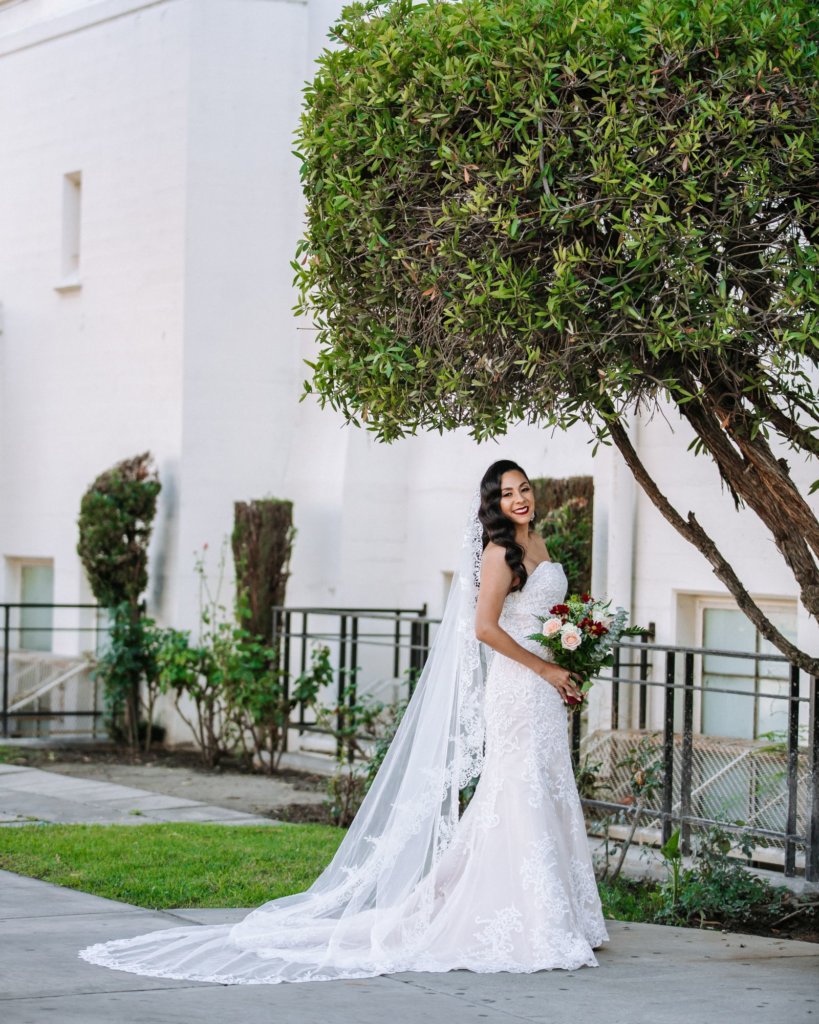 Style: #LD3906, Image Credit: White Studio Media Project
4. Style #LD4432
This demure A-line wedding dress by LB Studio is for a bride set to be the belle of the ball. There's no way you can't fall in love with its simple styling, fairytale-like court train and beautiful lace appliquéd bodice. We don't think this dress would have looked out of place in a royal wedding from '50, and it sure won't look out of place in one set in 2050.
Do you consider yourself a minimalist bride? Click here to see ten simple wedding dress styles that you can consider wearing on your big day!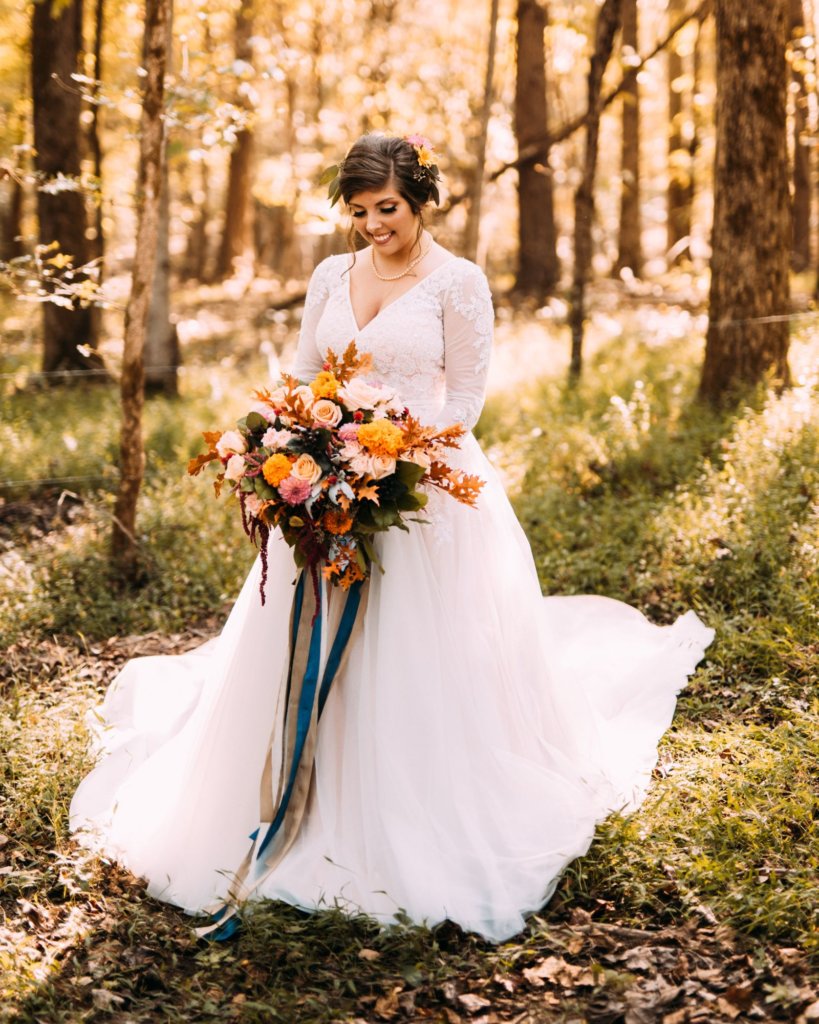 Style: #LD4432, Image Credit: Mary Claire Photo
5. Style #LD5801
This a-line gown from our Classic Collection is the epitome of a timeless dress style. It comes in the classic ivory shade and features a very streamline and ultra-elegant design – think Duchess Meghan's simply sophisticated royal wedding dress. We're in love!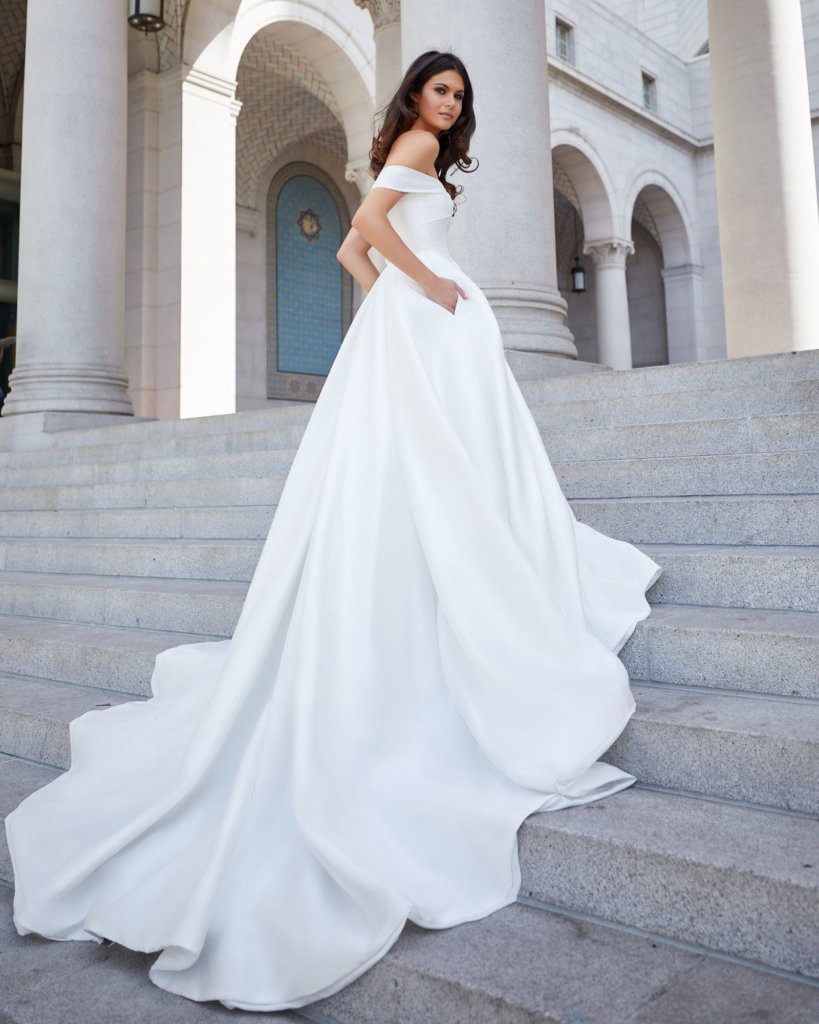 Style: #LD5801
6. Style #LD4622
In case you haven't noticed, the hottest wedding dress trends are always about ultra-feminine details, intricate embellishments and dramatic silhouettes. This is one such dress. From our Grace Luxury Collection, this chic a-line gown features long sleeves, a v-neckline, a court train, exquisite lace appliqué throughout the bodice… it doesn't get more dreamy and fabulous than that.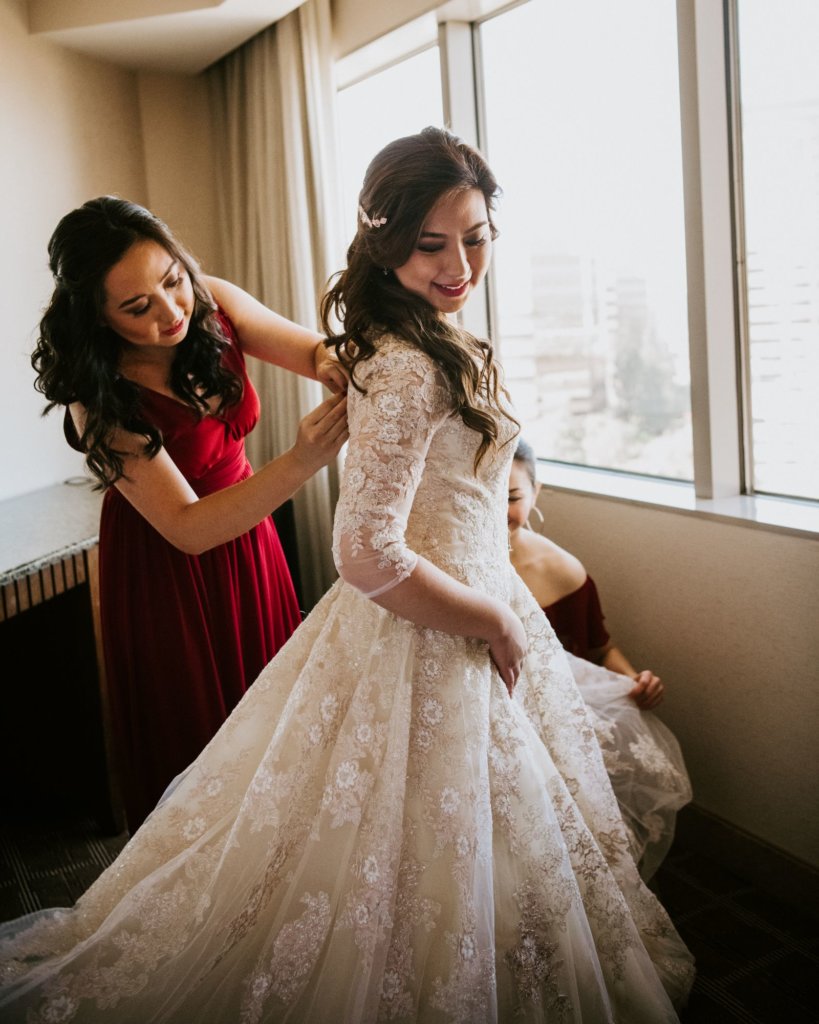 Style: #LD4622, Image Credit: Pretty Branch Wedding Photo & Video
7. Style #LD5862
With a plunging v-neckline, stunning appliqué details and a regal court train, this a-line dress from our Lily White Collection looks nothing short of perfect and will surely be on the trending list for years. Imagine walking down the aisle wearing this sparkly stunner.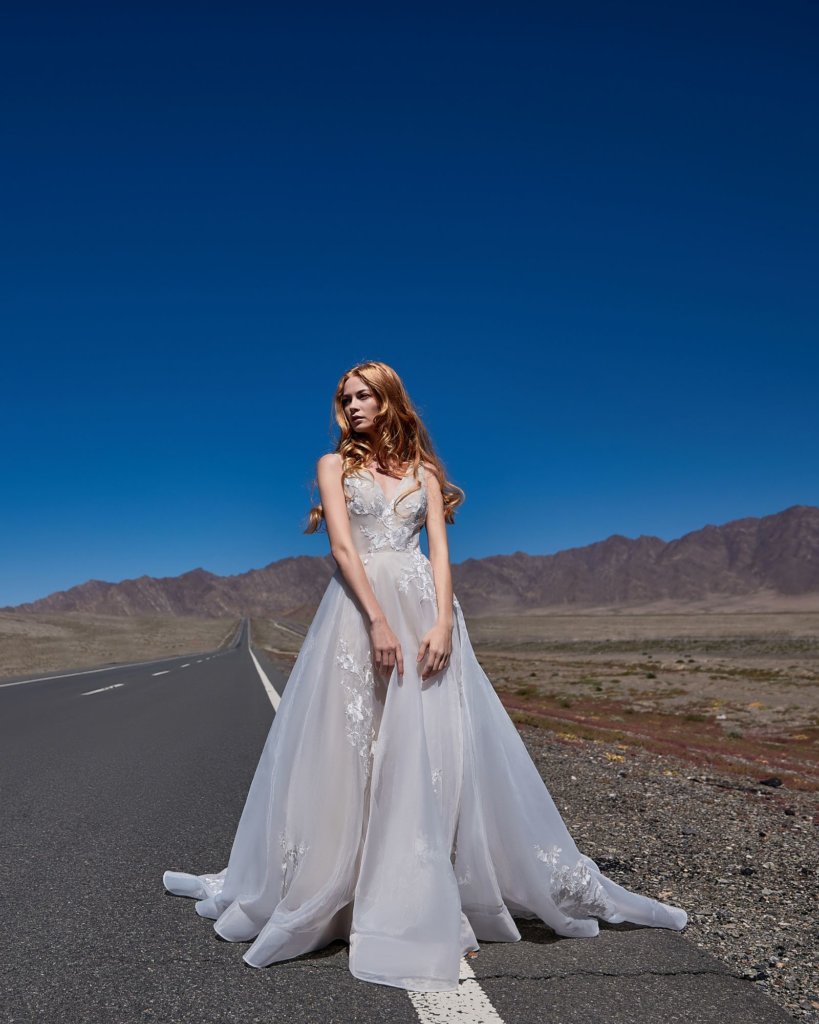 Style: #LD5862
8. Style #LD5808
Decorated with intricate beading and floral lace appliqués and featuring a spaghetti strap neckline, this mermaid wedding gown is sexy but classy. We can assure you that this is a wedding dress you won't ever regret buying.
There you have it! Eight beautiful wedding dress styles that we don't think will ever date!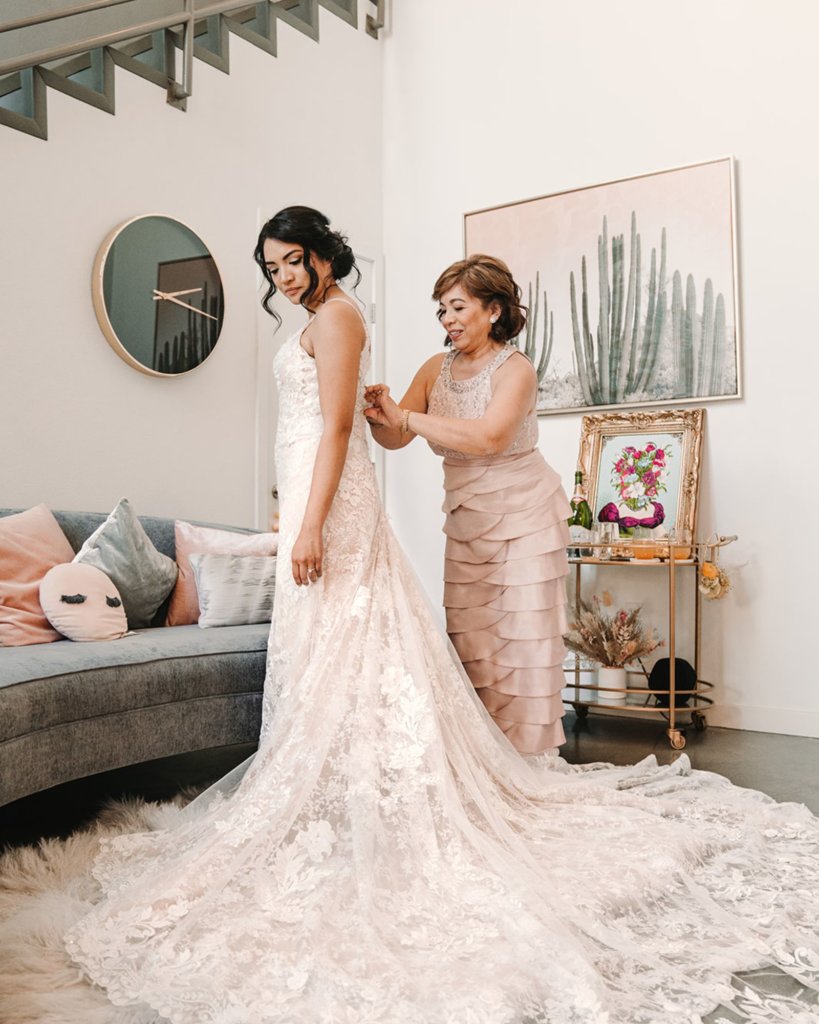 Style: #LD5808, Image Credit: @rebekkahcefai(IG)