The most beautiful thing about love is that it can't be hidden from your emotions. Beth & Rob's casual wedding in Bannockburn, Central Otago, New Zealand was a pure example of true love! ❤️ We fell in love with this wedding as much as we love Beth's gorgeous gown! Read about their story and see some of our favorite pics below:
All photos were taken by Jordan Siobhan from Nostalgic Photography.
Wedding Dress Style: #LD5413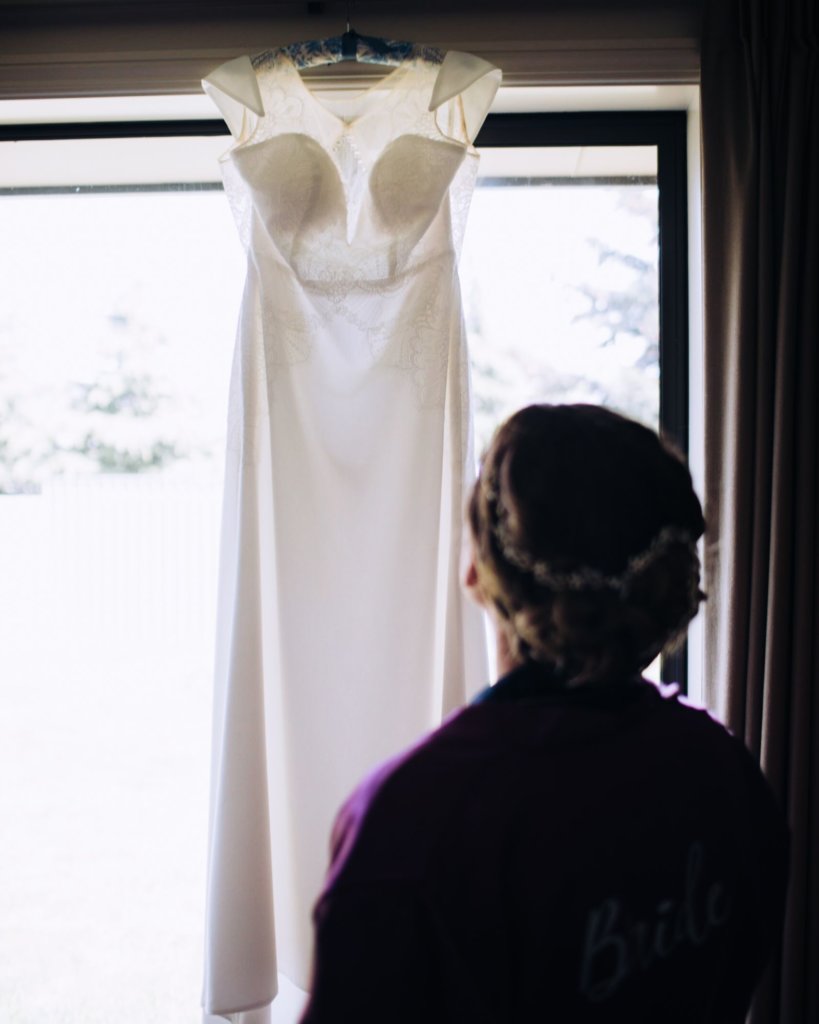 Q: Any advice or tips for future Mrs.?
Start early and order everything ahead of time so any changes can be made without stressing about it. Plan your wedding the way YOU want it not what you think your guests will like, they are coming because they love you. DIY if you like it will save you alot of money as wedding items can be very expensive!
Q: What was the inspiration behind your wedding theme?
We focused more on food and beverages so there wasn't much of a theme. We kept it simple which kept costs down on things that didn't matter.
Q: Tell us your love story! Where & How did he propose?
We are high school sweethearts and after 11 years we got married!
Q: How would you define the message "Dare to Love"?
If you truely love someone and are committed to them then nothing will stand in your way to make it happen.
Q: What was the best/most memorable part of the day?
Going off with our photographer and bridal party and taking photos, we could relax a bit with our closest friends and it gave us a bit of a breather after an emotional ceremony.
Q: What did you love most about your #CocoMelody dress (es)?
Quality of the materials making my wedding dress so comfortable to wear. I loved the lace back as a focal piece to show off my husband's tattoo work as well.
Q: What do you think about CocoMelody and the customer service?
Absolutely astounded with the quality and price of the dresses. Great reviews and photos from actual people that brought the dresses showed you wern't cheap and nasty. I was able to send custom measurements through and shorten the train of the dress. Teh communication was very prompt and helpful and the dress arrived early, so thank you for great service! I love CocoMelody!