This year is going by faster than I expected and before you know 2019 will be knocking on your door. Before 2018 reaches an end, I would like to present you the top 10 wedding dresses of this year! If you have not gotten your hands on one of these dresses then make sure to do as soon as possible because they are going fast!
1. LD3932
One of our most loved dresses is this beautiful A-line dress that features a deep V-neck and gorgeous ivory lace appliqué, which gives it a soft and romantic look. The tulle gown gives you that fairylike feeling when walking down the aisle or enjoying your first dance. Not only does the front offer a beautiful sight but the back as well, which features a keyhole design, giving it just enough coverage in the prettiest way.
2. LD3906
The LD3906 is perfect for those, who would love to show some shoulder. This silhouette-hugging mermaid wedding dress is perfect for that. With beautiful lacing that goes throughout the dress and also down to the scalloped train gives the bride a romantic and elegant feel. The sweetheart neckline accentuates this feature. In addition, this dress offers a beautiful open back design with shimmery beadwork.
3. LWXT16001
If you are looking for a delicate ballroom styled dress that will make you feel like a princess, this one is for you! This gorgeous A-line dress offers lacing throughout the dress, a V-neck that has a very soft look due to the applications and lace illusion in the back that will make it a stunning eye-catcher. To achieve the puffy effect, a petticoat is highly recommended. Get your hands on this dress today, as it is currently 50% off!
4. LD4317
When I look at this stunning dress I always think of Beyoncé's Grammy Awards 2014 red carpet look which featured a sweep train and an interesting floral design. This lace sheath gown will certainly have everyone's head turning once you walk down the aisle. Due to its infamous resemblance, it is perfect for those brides, who are looking for a dramatic yet glamorous look.
5. CWVT15002
Another one of our popular wedding dresses is this breathtaking sheath/column dress, which features crystal beading and beautiful lace should straps. The low backless design will leave your guests in awe when you make your grand entrance and exit. Although it looks like you have to tinker around with buttons to close up the dress, a hidden zipper makes things easier than it seems. Do not waste your time this dress is also at 50% off!
6. LD2676
I can only swoon about the LD2676 with its Grecian-style design, short sleeves and flowy chiffon skirt. This dress combines chic and sweet but also has a bohemian vibe. The lace details around the neckline and the illusion lace back add just enough pizzazz without it being overwhelming. For 33% off this dress is a steal! What else can I convince you with? It offers a detachable sash that slims the waist, who does not like that accentuated look?
7. LD3734
Can we take a minute and just adore this beauty? Look at the intricate beading that it has to offer on the bodice as well as on the shoulder straps. This dress embraces it all, from classic to ethereal, sophisticated to glamorous. Style LD3734 certainly offers it all. This dress is perfect for a roaring 20s wedding or hidden away wedding in the forest.
8. LD3905
Can you believe it? For 50% off this dress could be yours! This glamorous and extravagant mermaid dress has everything to fall in love with. It is formfitting and offers delicate lacing all over. The beaded shoulder straps and sweetheart neckline add on to this beautiful dress. My favorite feature besides what was mentioned above is the sexy open back that incorporates a floral bead accent!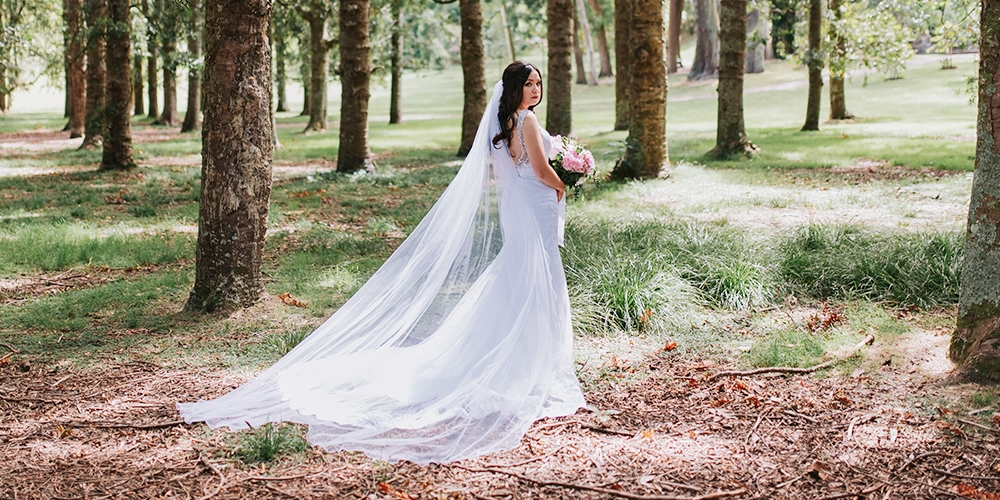 9. CWZT15008
Another favorite is the CWZT15008 which is perfect for the vintage-loving bride. The straight lines and body-hugging shape emphasize this vibe. This dress also offers a scalloped sweetheart neckline and dropped-waist lace detailing that gives you a balanced all around look. This dress is perfect for a wedding by the beach or lake and for 54% off, how could you say no?
10. CWXT14061
The last beauty on the list is this gorgeous A-line wedding dress that is covered in lace applications. Interesting is the way how the lace is tightly covered on top and gradually flows out to the bottom of the dress to the train. This dress offers an open back and a beautiful V-neck, that feathers out, giving it a soft touch. Currently, this dress is 49% off, so do not waste your time and wait!