Many brides are under the impression that they cannot wear their dream wedding dress unless they are rocking high heels. Let us set the record straight: As wonderful as high heels look with figure-flattering gowns, the notion that they are the 'only' wedding footwear choice out there isn't right. Don't get us wrong. We love a great pair of heels. But we love a great pair of flats just a bit more. Why? Because flats go with pretty much any wedding dress; they look chic and playful; and most importantly, they are comfortable (you can't say the same for heels, can you?)
Wearing a pair of stylish and comfortable bridal flats on your big day? Here are six dress styles that look fabulous with flats that you can consider.
1. Style #LD3734 | LB Studio
This lovely sheath gown is an appropriate dress for you if you are wearing walkable flats on your big day. The best thing about this gown is how it balances class and glamour. While the glitzy beads embellish the bodice of the dress, lending it a bit of pizzazz, the flowy court train adds sophistication and will look marvelous on top of flats.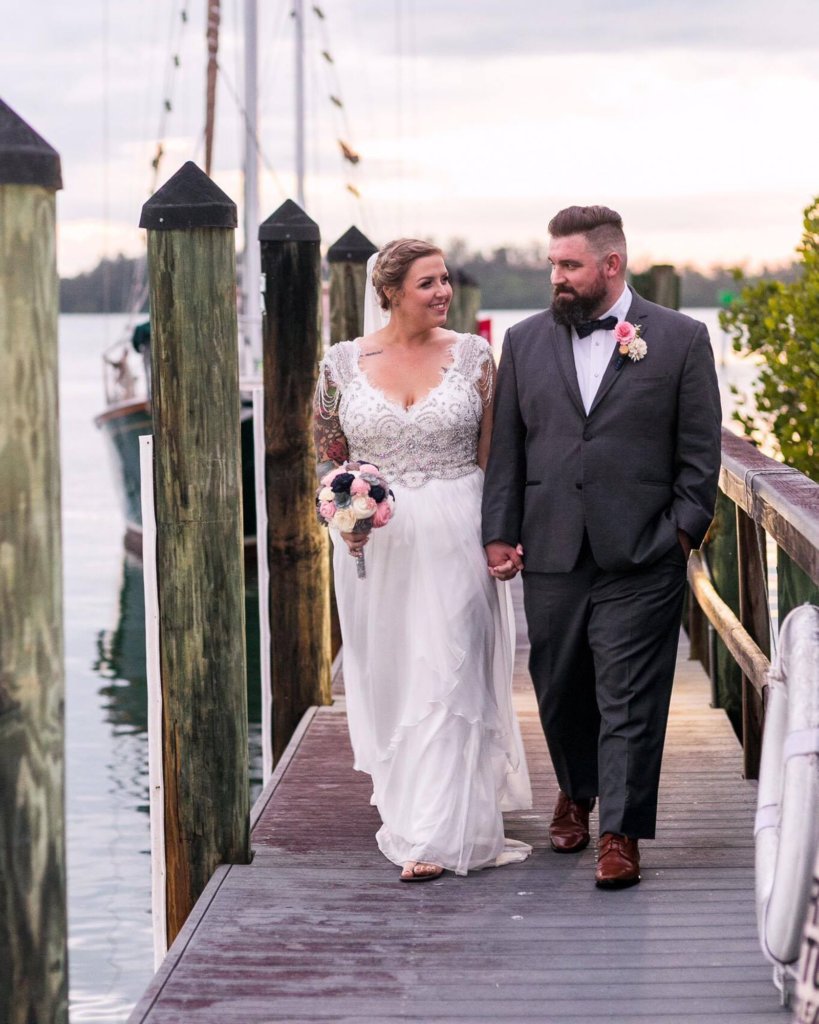 Style: #LD3734
2. Style #LD3569 | LB Studio
Informal wedding dresses that are comfortable to be in are trending in the bridal fashion charts this year. This is one such dress. This boho-inspired dress features pretty lace appliqué details on its bodice and layers of tulle on its skirt. Pair this soft, flowy and light A-line wedding gown with your flats to make sure you stay in "comfort mode" during the ceremony and through the night-long dancing.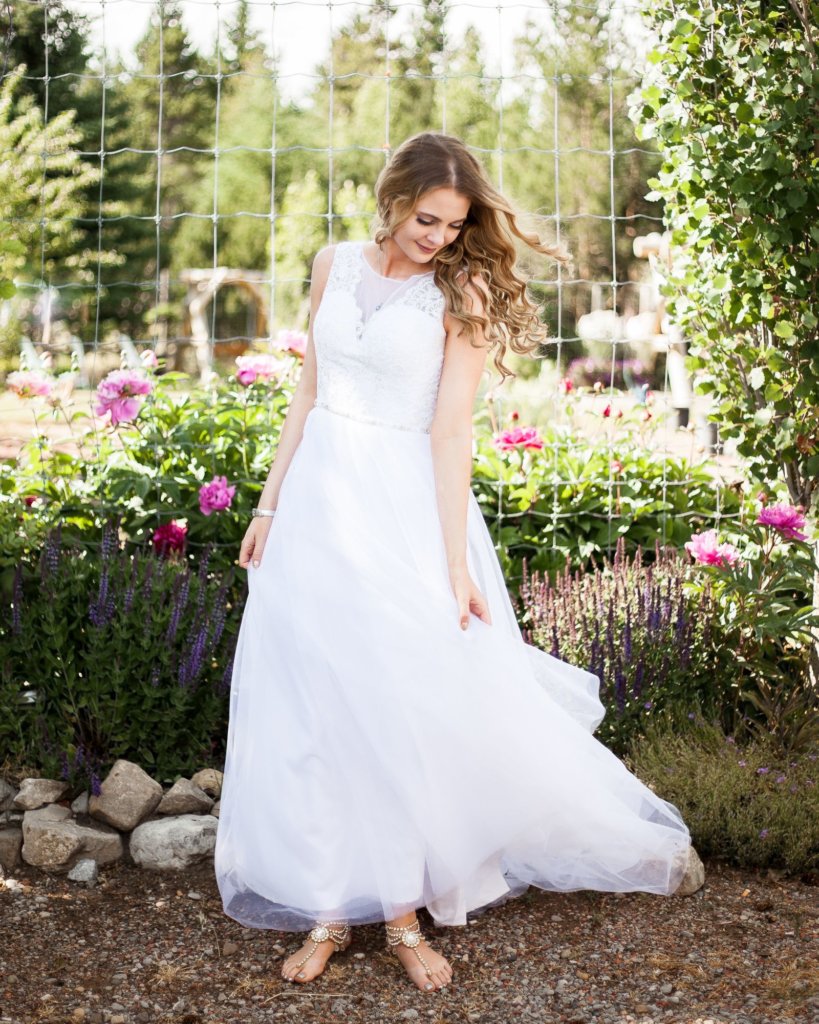 Style: #LD3569, Image Credit: Sally-Ann Taylor Photographer
3. Style #LD4317 | LB Studio
Featuring intricate lace details throughout the bodice and skirt (and on the back!), trendy illusion neckline, sweep-brush train and a sheath-column silhouette that will hug all your curves, this magnificent gown has all the excitement you could ask for in your wedding dress. When matched up with a pair of classic flats, the contrast will surely add a touch of drama to your wedding look.
Style: #LD4317, Image Credit: Abby Fowles Photography
4. Style #LD3912 |LB Studio
Yet another dress that exudes glamour and panache, this gown is for the bride who wants to make a big statement. With its exquisite embellishments, sensuous backless design and a court train, this mermaid wedding dress will please every fashion-savvy bride. Wear this with a sparkling pair of flats to maximize the glam in your wedding look.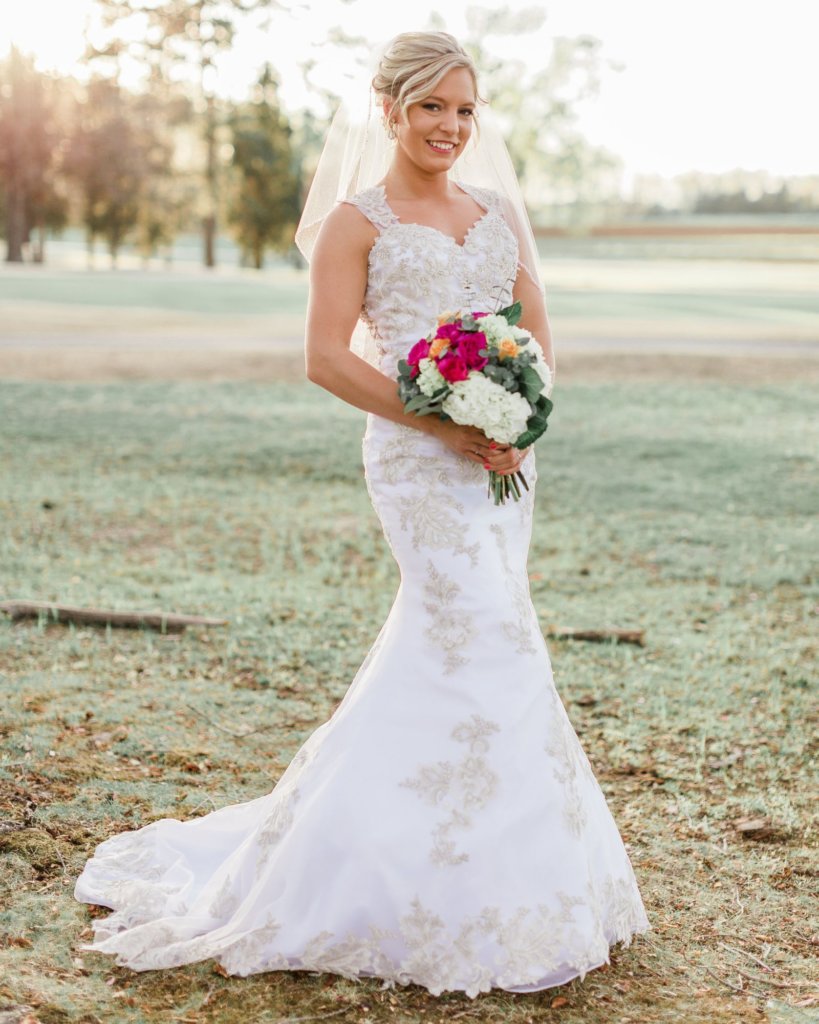 Style: #LD3912, Image Credit: Alayna Kaye Photography
5. Style #LD4316 | LB Studio
Starring an elegant yet striking plunging neckline, a spectacular crystal sash, a captivating key-hole back design, and an imposing sweep-brush train, this sheath gown is perfect for brides who want to make a statement, while still retaining that classic bridal look.
Style: #LD4316
6. Style #LD5833 | Lily White
If you are having a beach or a garden wedding where the flats are an obvious choice of footwear, you should seriously consider this stunning A-line gown. With whimsical appliqués on its bodice, low back design and a soft tulle skirt, this gown has an irresistibly ethereal feel that will add to the romance of your beach/garden wedding.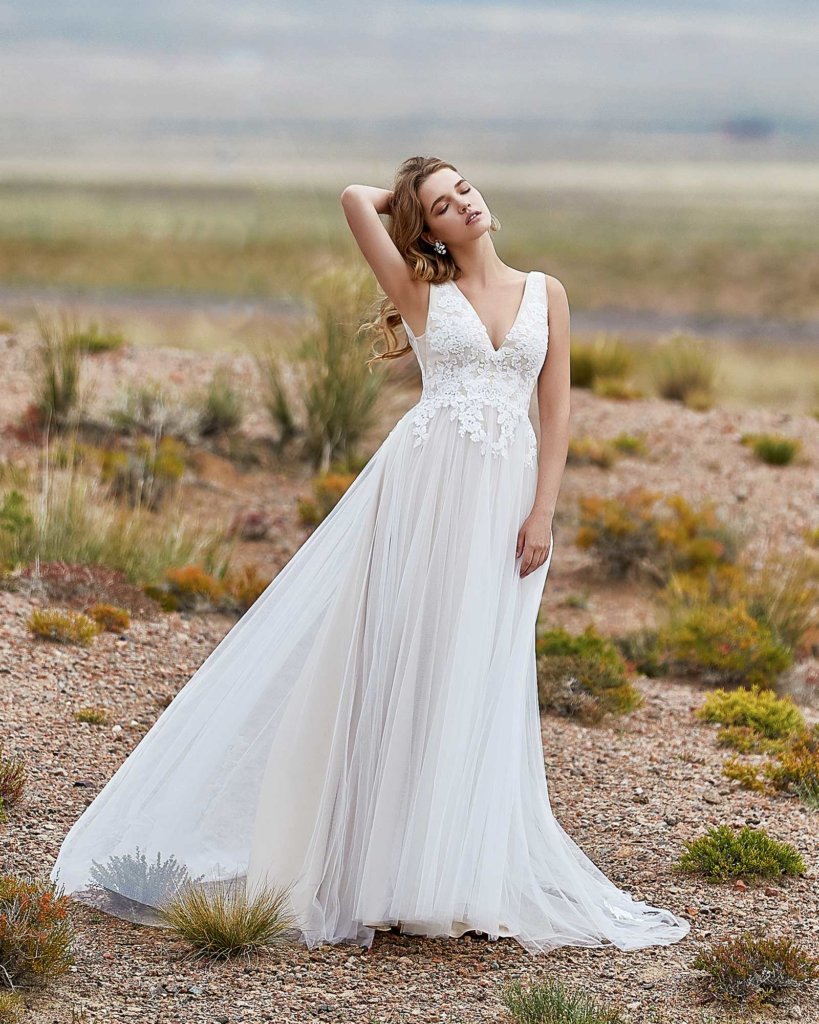 Style: #LD5833
So these were six of our favorite dress styles that look fabulous when paired with bridal flats. Do you agree with this list? Let us know in the comments below.
If you want to wear heels for the ceremony and get into a comfortable pair of flats for the reception, here are five tips you must keep in mind.