If you've been asked to be a bridesmaid, understand that there's a lot more to it than the bragging rights. The role of a bridesmaid comes with a lot of duties and responsibilities and can really take a toll on your finances and emotions. Being a bridesmaid is kinda tough, but don't get overwhelmed already. There are some things you can do to prepare yourself for your best friend's spring wedding and handle everything like a champion.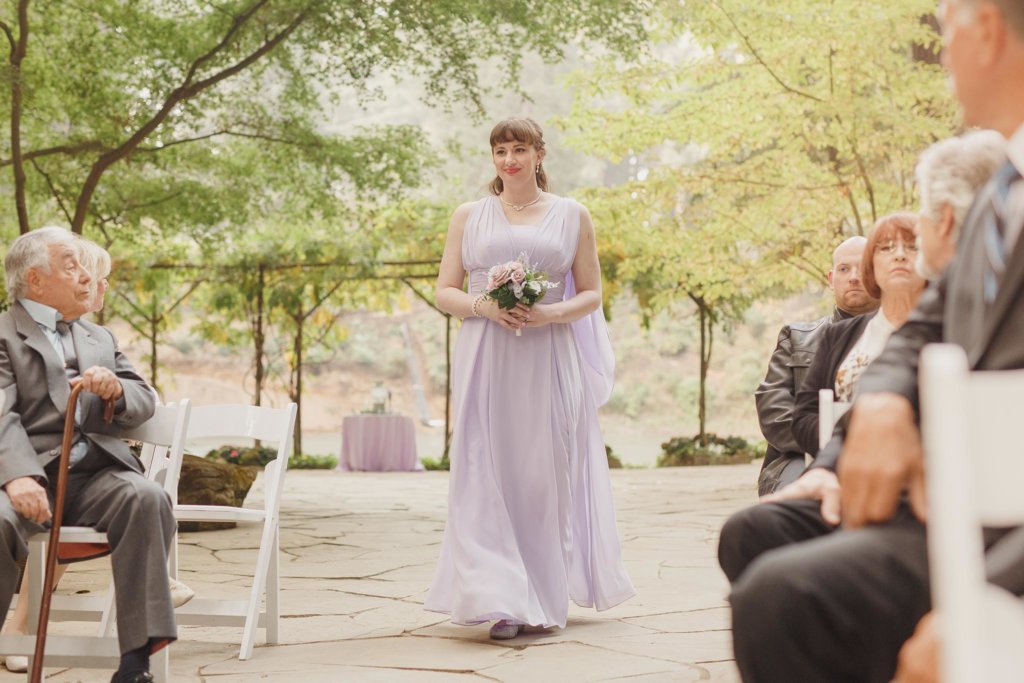 Style: #COZF140A1; Image Credit: Kristen Booth Photography
1. Plan early
You'll most likely be asked to be a bridesmaid about a year before the wedding. Well, the wedding date may seem very far, but there are plenty of things you should take care of ASAP. You can use a planner/to-do list to stay organized. An early start generally means less stress as the special day approaches near. It also allows for more room in the event of unforeseen changes or last-minute emergencies.
2. Don't whine about the dress
Even if your dress is an awful orange taffeta because the bride thinks orange pops would complement her wedding dress, wear it with a smile. This is her day, not yours, so whining about your convertible bridesmaid dress is strictly outlawed. Sure, if she asks for help when choosing the style and color, offer advice. But when she's made up her mind, just accept that that's what you're going to be wearing.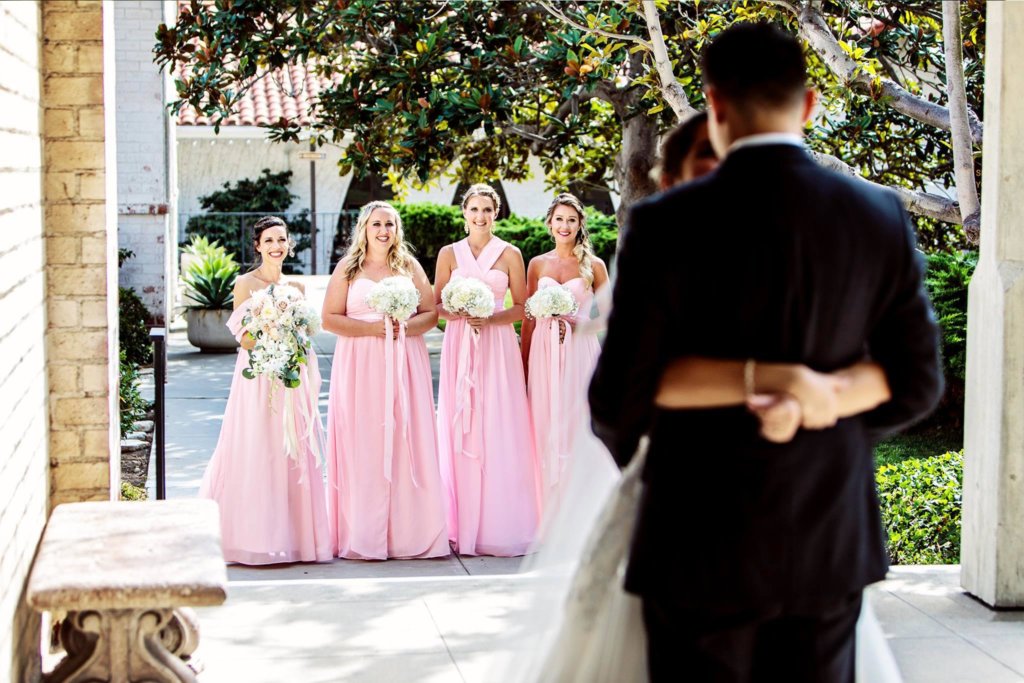 Style: #COZF140A1; Image Credit: The Malibu Artists
3. Or better yet, don't whine at all
Did you seriously think that being a bridesmaid was easy when you accepted your role as one? You knew what you were walking into, so you can't complain now. If you think something is wrong, work to solve the issue and don't involve the bride unless absolutely necessary.
4. Don't ignore the dress fitting
The bride may pick the color, style, and fabric of your dress based on her own wedding gown, but whether or not the dress fits you well is completely up to you. Generally speaking, you may get the bridesmaid dress months before the wedding, so you have enough time to make sure that it isn't too tight or too loose. If it's not the right fit, you need to find someone to alter the dress as soon as possible.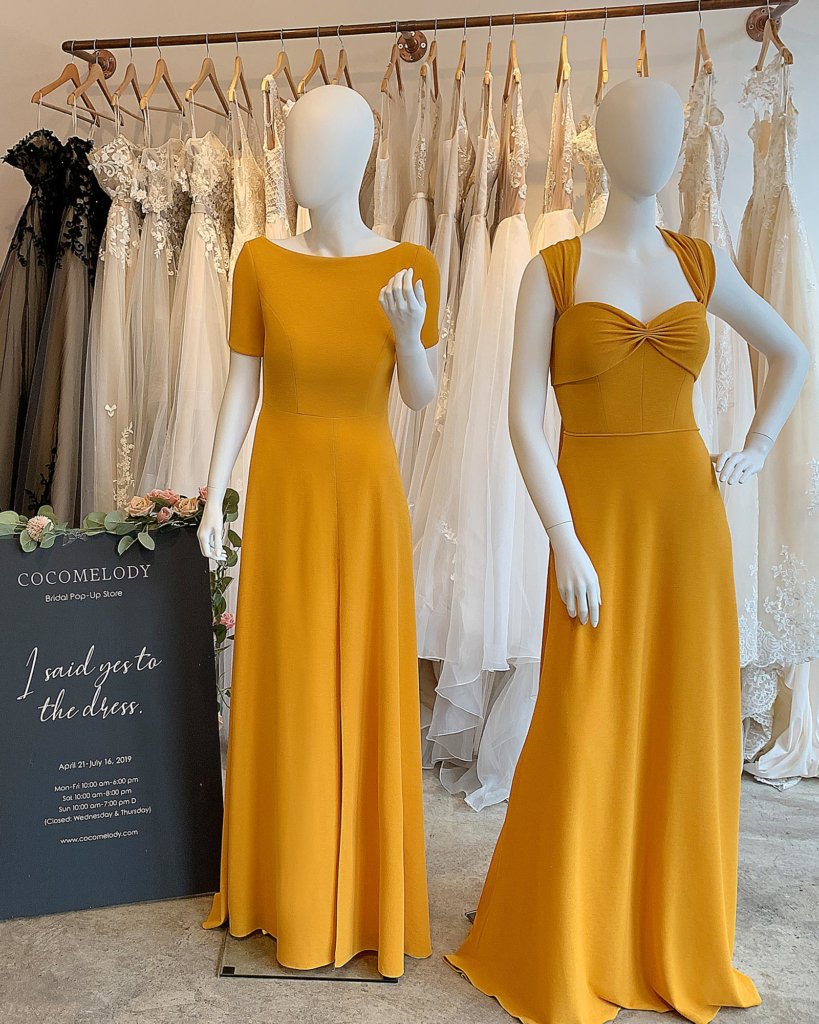 Styles(from left to right): #CB0280 & #CB0282
5. Start shopping or making your gift for the bride early
You're going to give the bride, your best friend, a wedding present, right? So, why wait to buy it? You'll not only have several wedding-related tasks to attend to, but also your own personal errands to run. Your plate is going to be pretty full, so buy or make your gift as early as you can. If you're feeling the financial crunch, get creative with the gifts. Make her a tray of your famous lasagna, buy her a bottle of her favorite cabernet, or offer to look after 'Mr. Snuffles' while she's on her honeymoon. You get the idea.
6. Invest in good shoes
You're going to be on your feet the whole day, so it's only sensible that you pick the most comfortable pair of shoes you can find. Or pick two – sassy heels for the pictures and the ceremony, comfortable flats for the rest of the day.
7. Keep her calm
One thing we can all agree on is that the bride is going to be very nervous on her big day – what with the fear of something going off course. What if something really does go off course? This is where you need to step in and keep her calm. We're talking about comforting her by saying that everything is going to be okay and the world won't come to an end if she can't have lemon sorbet for palate cleansing in between courses at the reception. We're talking about taking care of the chaos on her behalf so she doesn't have to fret. For example, when her inebriated uncle tries snagging the microphone at the reception, wrangle it out of his hands and tell the deejay nobody is allowed to give impromptu drunken toasts. Speaking of…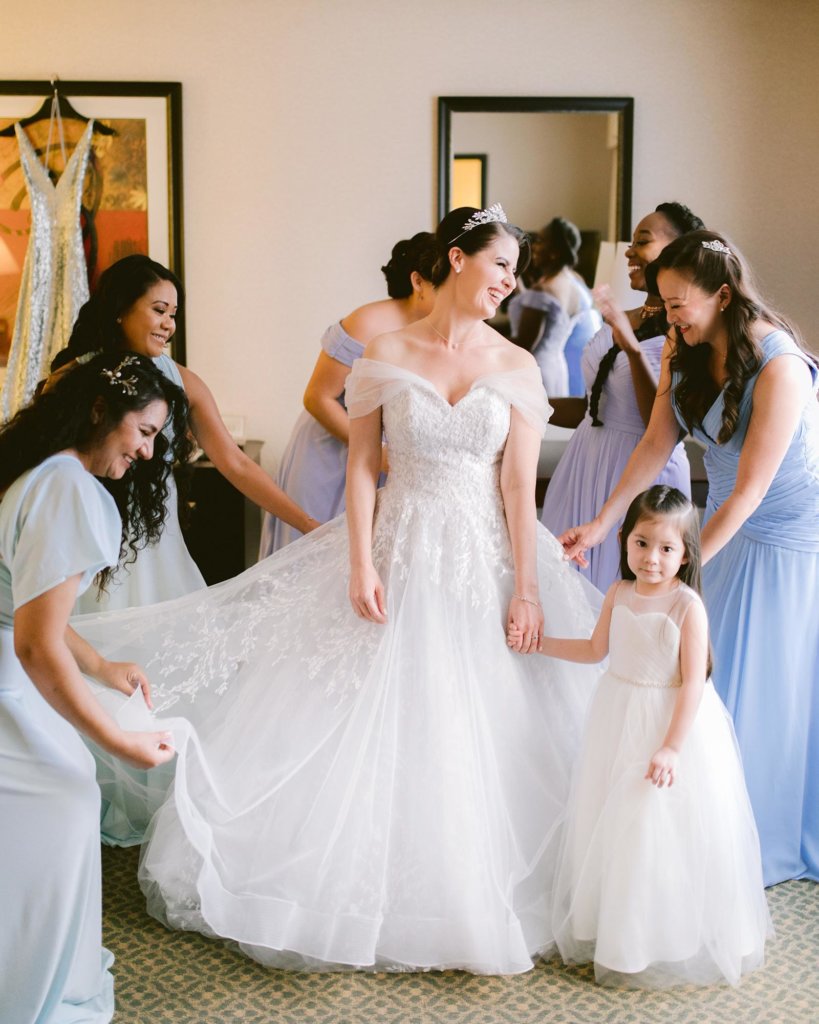 Style: #LD5054; Image Credit: Elizabeth Burgi Photography
8. Don't get wasted
Months of planning haven't been so kind on you, so you take one too many drinks to let loose and have fun. But remember, if you get wasted, you're wasted. If you're slurring your words and you find it hard to walk in a straight line, you can't engage in your primary responsibilities (not very efficiently at least). Don't embarrass your friend. Be a good bridesmaid and drink sensibly.
9. Be a team player
You're in a team that's there to aid and abet the bride. You're not competing against the other bridesmaids for the title of "Samantha's best bridesmaid." So, get along with everyone and be cooperative. Your goal is to be proactive, not overbearing.
10. Prepare for the worst
You cannot be fully confident in your planning unless you have prepared for the worst. What if the bride spills something on her dress, it rains or a vendor cancels at the last minute? Always have an emergency prep kit on hand for certain emergency situations and a plan B for any last minute jitters or unpredictable weather.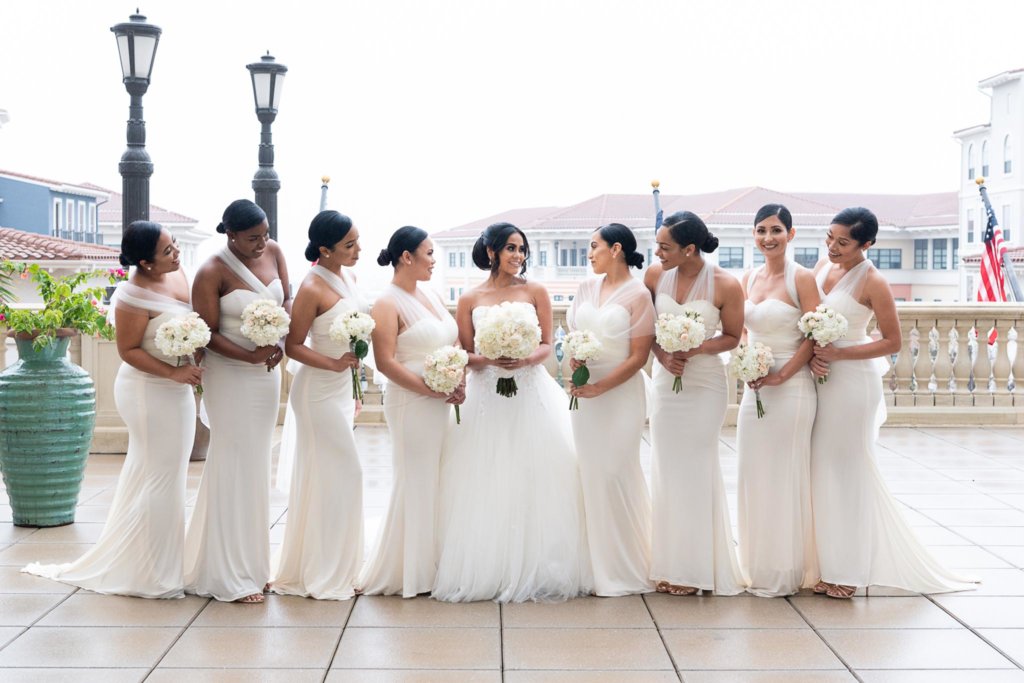 Style: #PR3498; Image Credit: Olvera Photography
It's flattering when your sister, cousin, friend or anyone asks you to be a bridesmaid and stand up with her on her big day. But being a bridesmaid can also be stressful if you're not prepared. So, be fully prepared and stay fabulous – no matter what the wedding planning throws at you.