You've set your wedding date and secured the perfect wedding dress and reception venue, but now what? There are a million things on your already packed to-do list, and you have no idea where to start. Well, do not panic, because here are five easy tips to get you right down the aisle and into the best night of your life.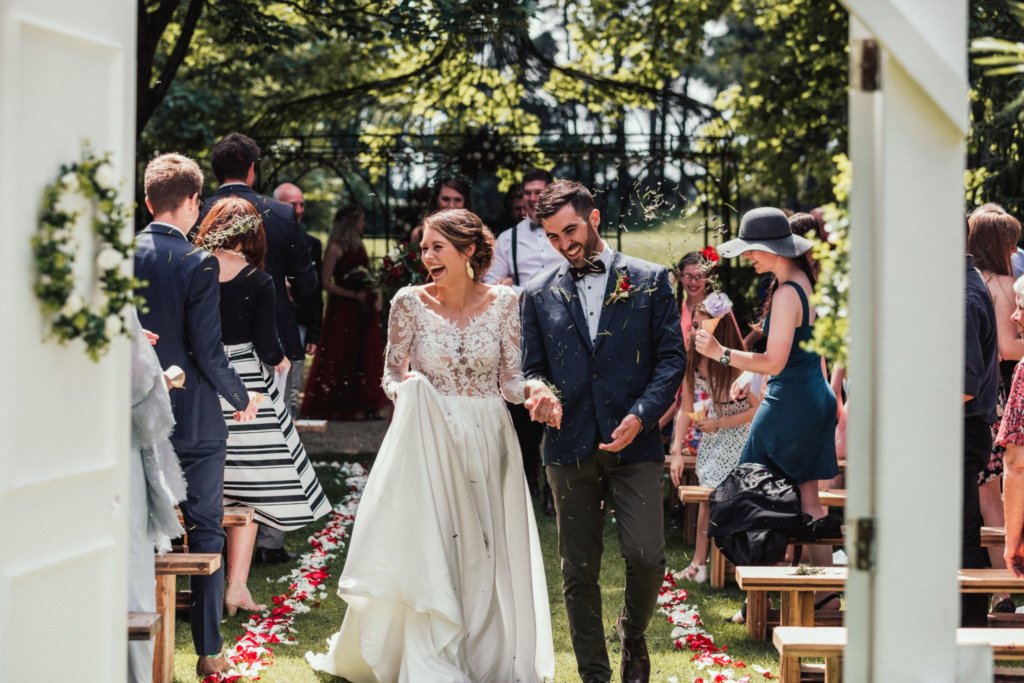 Style: #CWVT16001; Image Credit: Velvet Photo & Cinema
1. Plan everything
Now, this might seem like an obvious place to start, but creating a timeline for important tasks you need to accomplish will help you identify your goals and create a guide for you to follow. Focus on the important stuff first, like booking an event planner, photographer, or catering services. Once you have those details arranged, then you can begin to concentrate on things less time-sensitive, like choosing your bridal party. A wedding reception takes up the majority of a wedding day, and you want everything to flow smoothly, so take your time when it comes to the initial planning. Making a Pinterest board or purchasing a wedding planner to help you keep ongoing lists of ideas for your reception will allow you to see what works and doesn't while focusing on the bigger picture.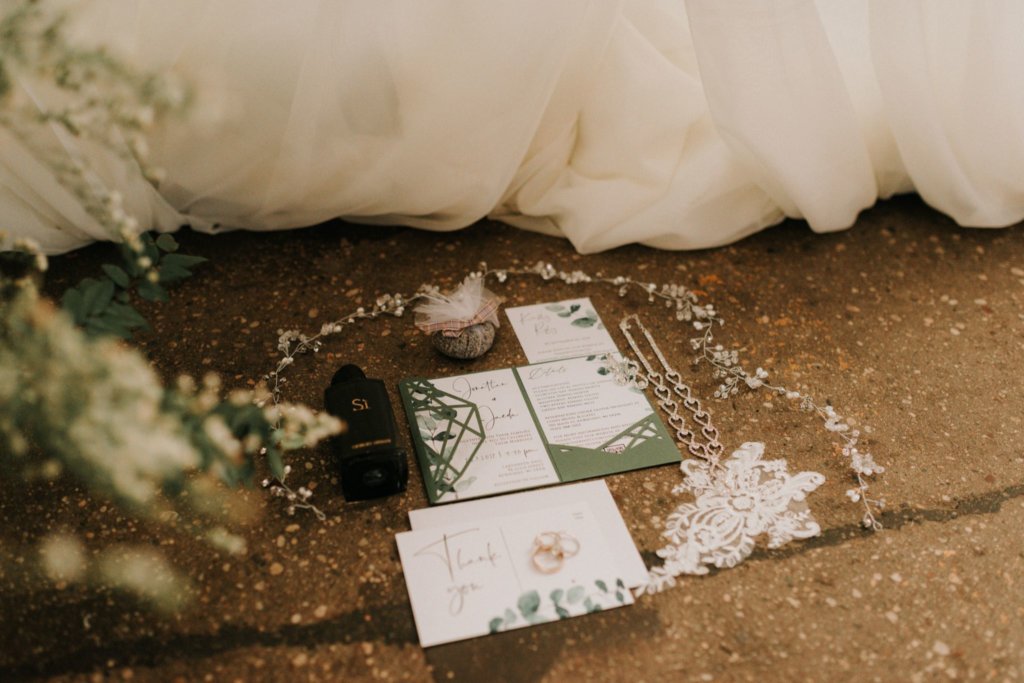 Image Credit: Breeanna Kay Photography
2. Decorations
Decorations establish the theme of your wedding reception, so before rushing over to your local craft store, you have to keep a few things in mind. Decorations don't only mean centerpieces; they also include everything from placement cards to lighting being used to create ambiance. Featuring fabrics or colors that complement each other subtly throughout your décor will create an effortless and polished look. If you are a bride on a budget, shopping online, or even creating your decorations can help you save. Can't think of a theme that you love? Use the season to inspire you! If you're tying the knot in November, for example, embrace the season with fall decorations that incorporate everything you love about the month.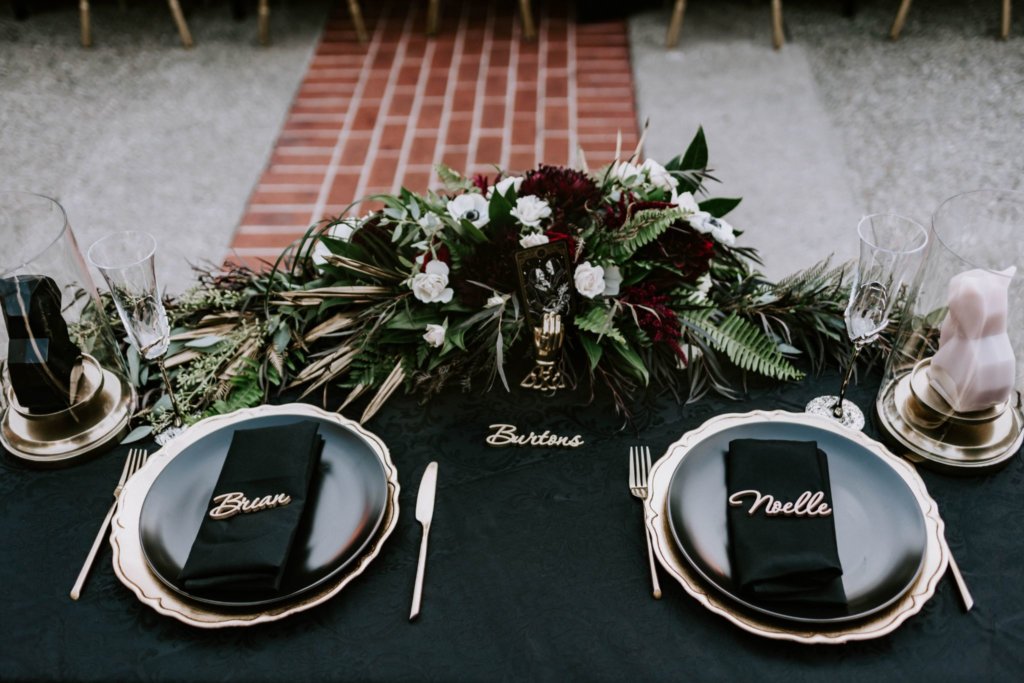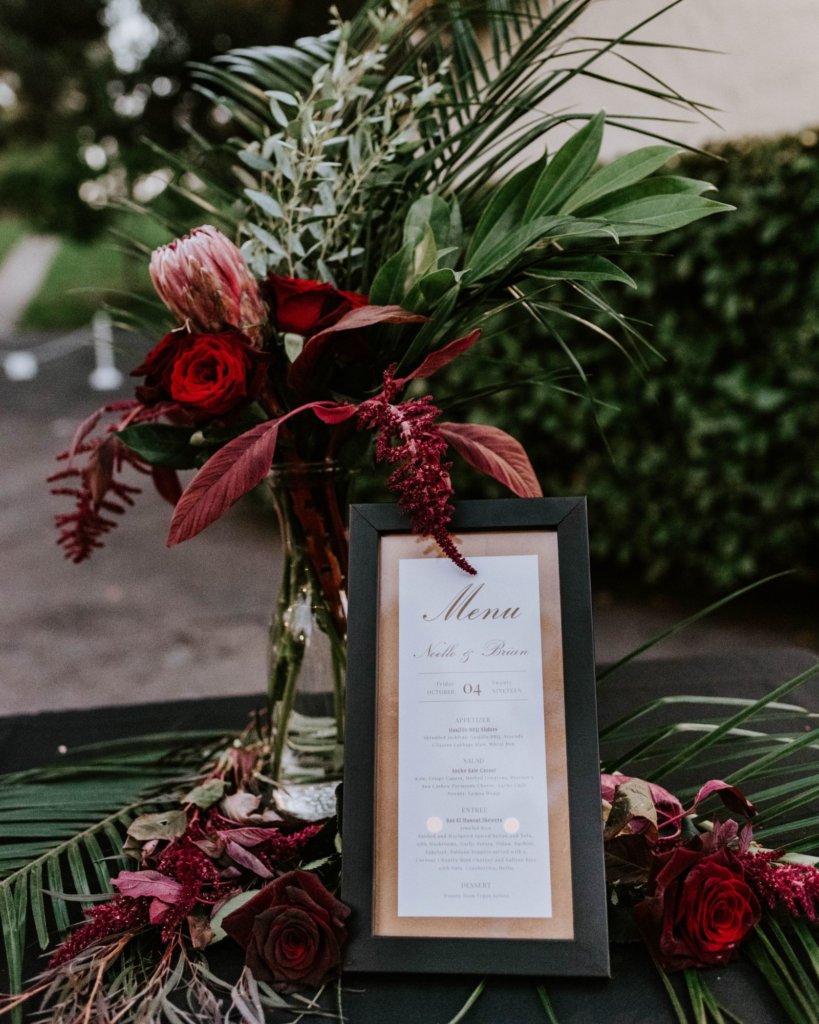 Image Credit: Tara Deaton Photography
3. Prep & the Glam
Whether you are going soft and natural or bold and glam, planning your wedding day looks are an essential component to ensure you will have a great day. Your glam team's job does not end at the "I do," a wedding reception can last anywhere from 4-6 hours. Your makeup needs to last through the sweat and tears of the night, so prepping the hair and the makeup for the reception is necessary. Schedule a trial for any potential professional makeup artist or hairstylist to secure no slip-ups on the big day, and make sure to pack a touch-up kit to prepare yourself for the rest of the night. The prep isn't exclusive for the brides, however; men should also have a strategy to ensure a flawless look and stress-free night. The groom should meet with his barber at least a couple of days before the wedding to give his hair time to adjust to the haircut. Or, if the groom is struggling with thinning hair, he should try a hair loss treatment like finasteride a few weeks in advance to provide him with the confidence he needs in time for the big day! Putting in a little extra effort on both the groom and bride's part will help you both feel beautiful and provide photo memories you'll cherish.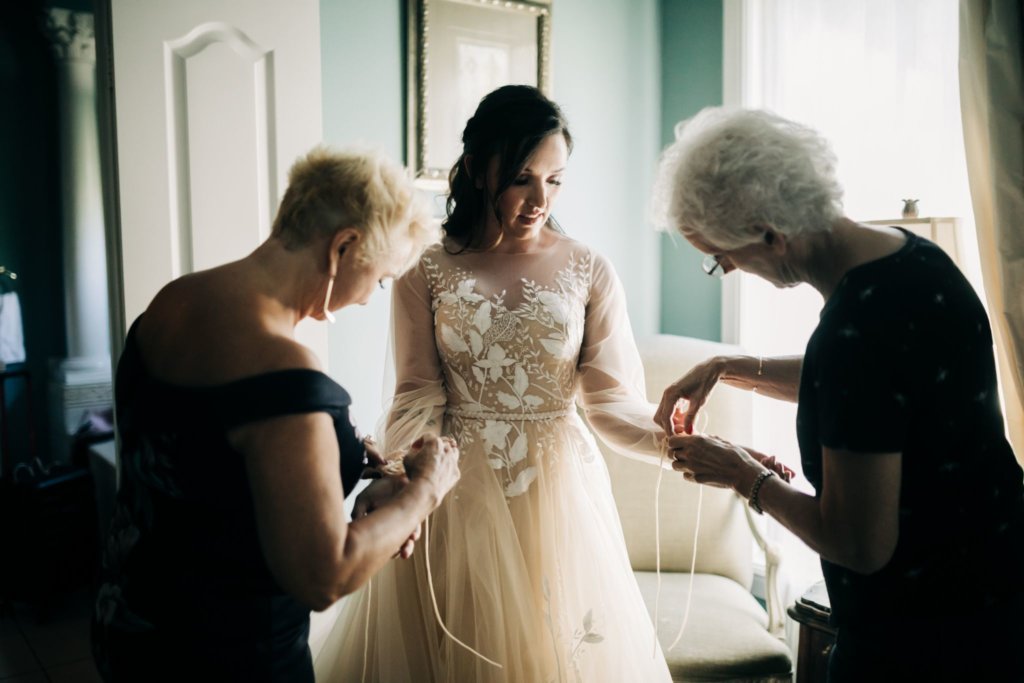 Style: #LD5199; Image Credit: The Grand Romantic Photography
4. Set the Mood
The seating chart and music each serve a purpose in entertaining and keeping a flow within the reception. Creating a seating chart can also be one of the tensest parts of ensuring your wedding reception goes off without a hitch. You have to be mindful of many different factors, from divorced couples to potential no-shows. In order to create a stress-free seating chart, try working your way from people closest to you that you want near, to the people your parents made you invite, and remember, no one wants to sit at an overcrowded table. If you are heavily debating between a DJ and band, there a few things to consider: budget, quality, and the overall feeling you are trying to create. Each has its pros and cons, like if you want a broad assortment of music choices, then consider a DJ. If you prefer the quality of live music, then look into getting a band. Ultimately, chose whichever you feel can help get everyone on the dance floor and help set the tone of the night Also, writing a personal request list and a "do not play" list can guarantee you smooth sailing no matter the performer.
5. Leaving With Style
The time has come to say goodbye to all of your friends and family; all of your never-ending planning and stressful nights have finally ended. There are many ways you could make a memorable exit, but if you plan on leaving before your guests, make sure you have a game plan. Let your close family or bridal party know what time to shut the party down. Selecting a "last dance" themed song can also be a subtle, yet effective way of getting people off of the dance floor and on their way home.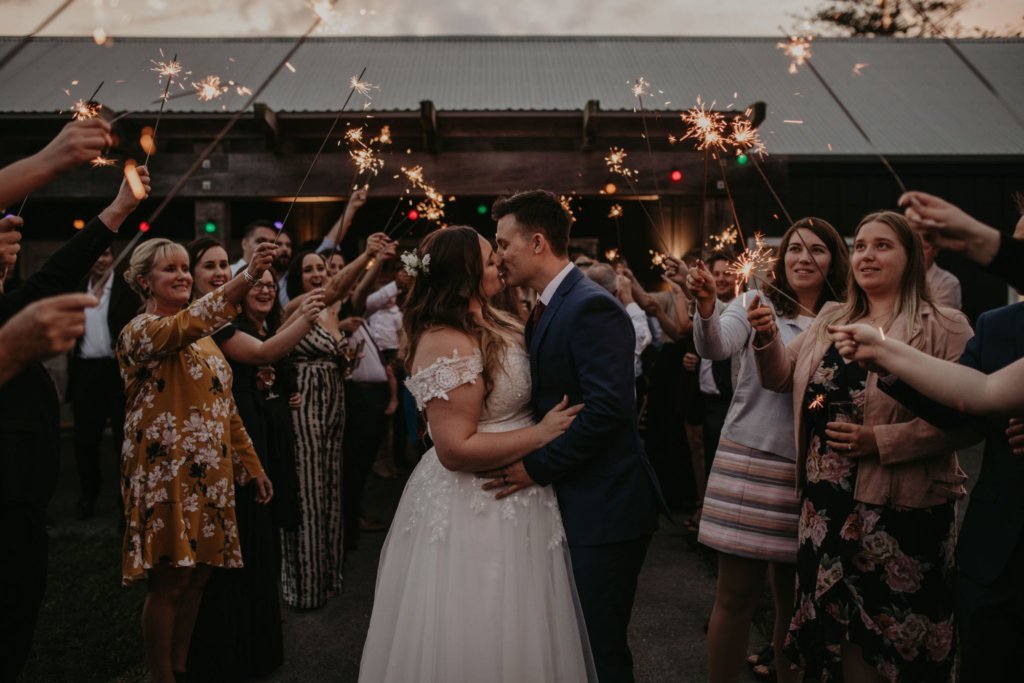 Style: #LD4902; Image Credit: Liam Soul Photo
With all the stress and sleepless nights, it can be easy to forget that this should be the best night of your life, so enjoy it!