When most people think of the mother of the bride dresses, they conjure up images of the dated styles of the good old days – think frumpy frocks and ill-fitting dress suits. That is not the reality, though. Well, at least not anymore. Moms today are wowing weddings with some of the most glamorous and graceful dresses. And why not! They are the second most fabulous woman of the rather auspicious occasion, aren't they?
Well, then, if you want your mama to pull together a 'no less than perfect' look for your big day, here are some of the best dress styles that you can consider.
1. Style #PR3619
This mermaid dress exhibits some serious art deco vibes that your stylish mum will love (we know we do!) Designed with exquisite geometric lace appliqués, this gown will surely add a touch of sparkling glamour to your mom's look.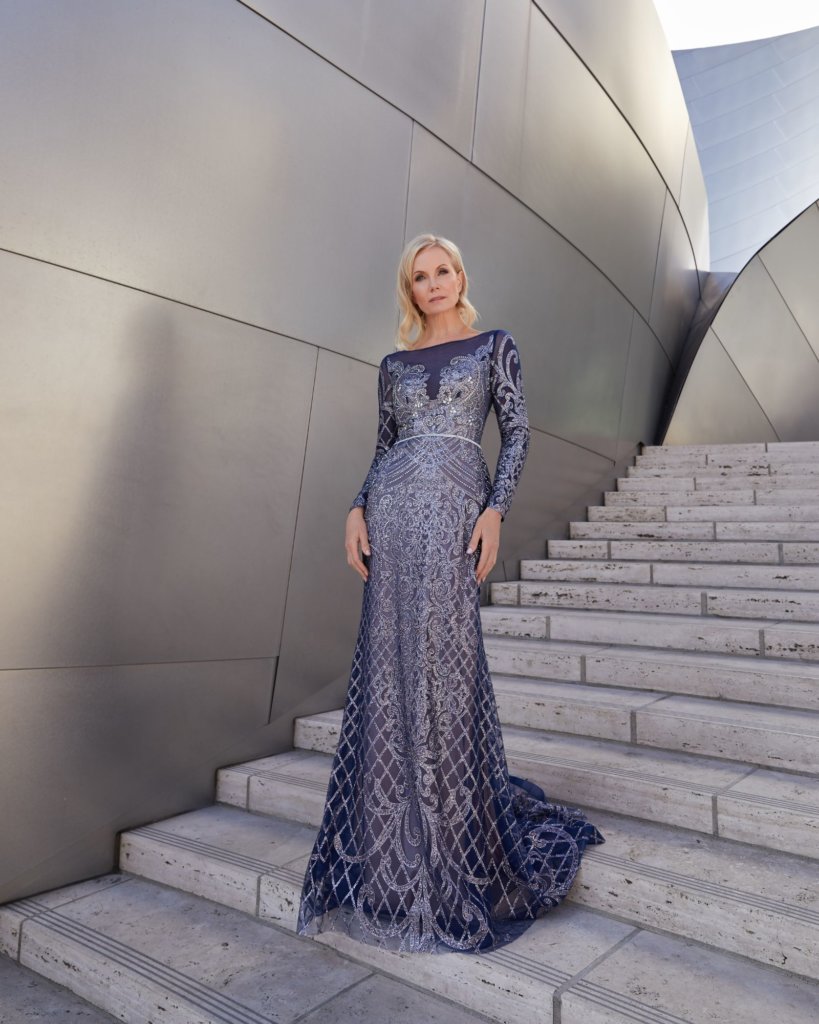 Style: #PR3619
2. Style #PR3622
If your mom loves regal and sophisticated looks, consider outfitting her in this gorgeous dress. This trumpet-mermaid gown is jazzed up with crystal lace and features a keyhole back detail that will make your mother feel like a queen on your big day.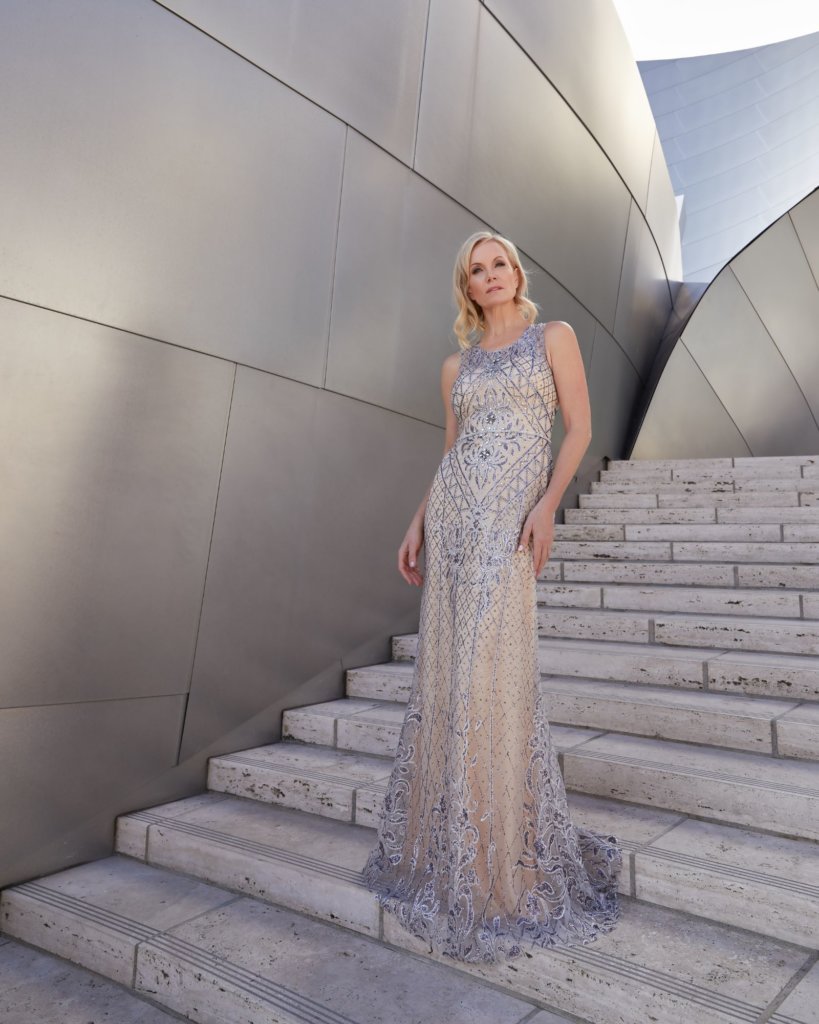 Style #PR3622
3. Style #PR3615
Do not be apprehensive about dressing your mom in something bold and fancy. Case in point: this exquisite gown with its intricate lace detailing that looks absolutely breathtaking and very, very ornate… And of course, it has a figure-flattering mermaid silhouette that will give your mom that coveted hourglass shape.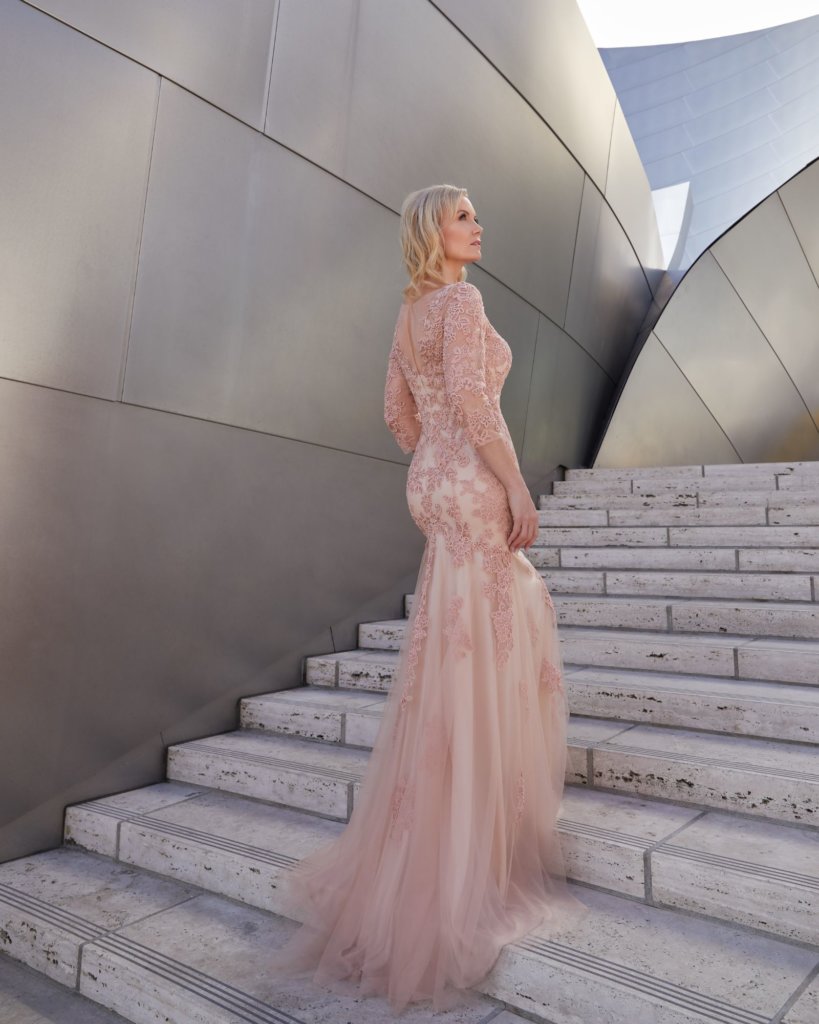 Style #PR3615
4. Style #PR3621
If your mom would rather have clean, smooth lines and a sleek, streamlined silhouette in place of glitters and layers of lace, she will be in love with this mermaid gown. This dress features a flattering boat neckline and a queenly sweep-brush train which will lend a timeless grace to your mom's look.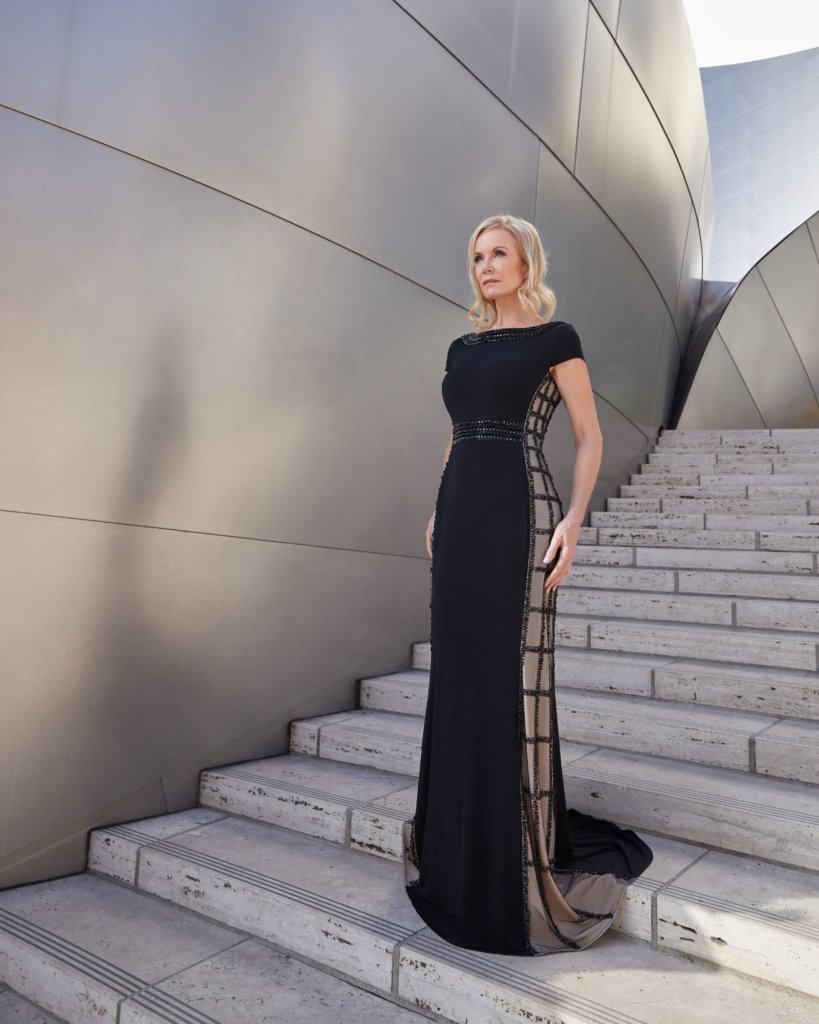 Style #PR3621
5. Style #PR3605
Simplicity will never go out of style, and this gorgeous chiffon dress proves why. Available in the timeless shades of black and blue, this mermaid dress features pleating embellishments, an elegant sweep-brush train and a contemporary keyhole gown that will give your mom's look a simple yet sophisticated flair.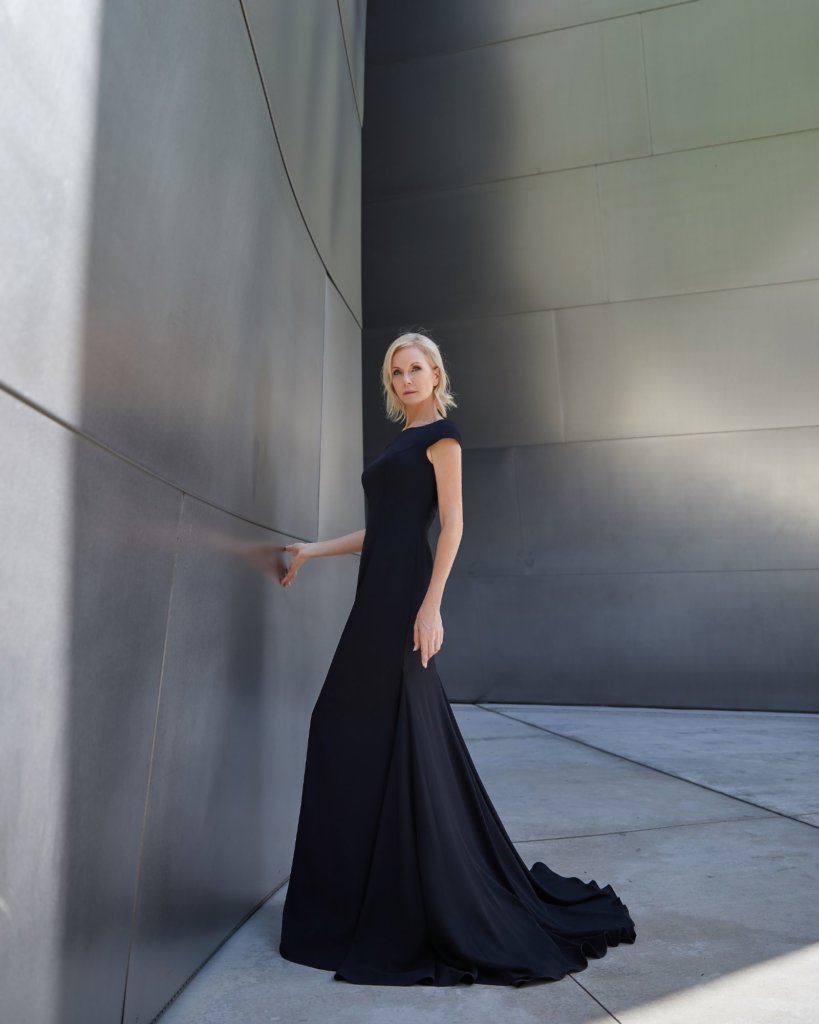 Style #PR3605
6. Style #PR3612
Adorned with many delicate details such as floral lace appliqué that decks out its bodice, lace-up corset back, illusion neckline, a sweep-brush train and a figure-flattering frock designed to draw attention to the wearer's best bits, this dress will certainly make your mother's look channel more femininity.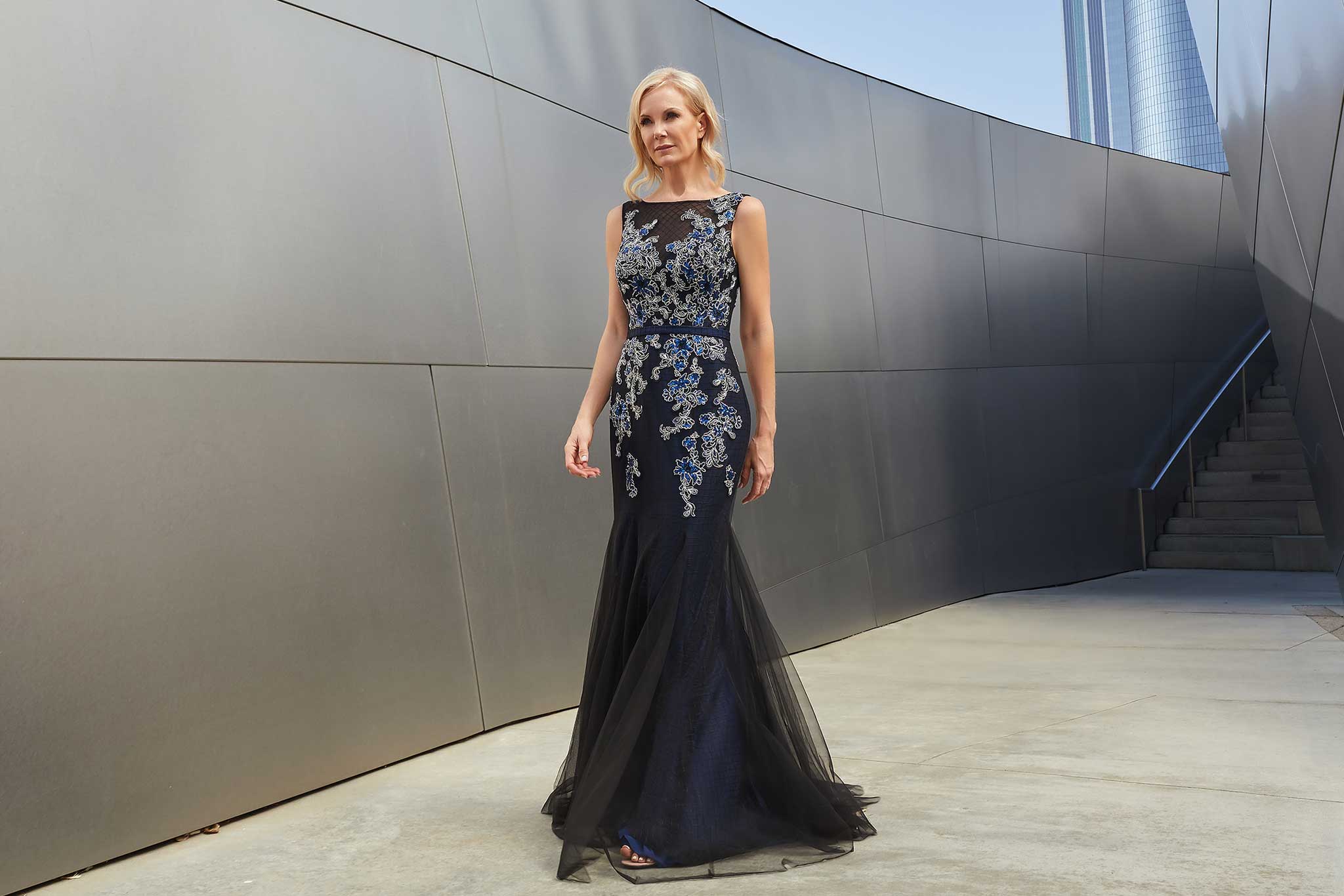 Style #PR3612
7. Style #PR3618
Featuring an open v-back, intricate floral beading, and a sweep-brush train, this gown is simply enchanting and makes for an excellent contemporary alternative to the traditional mother of the bride dresses.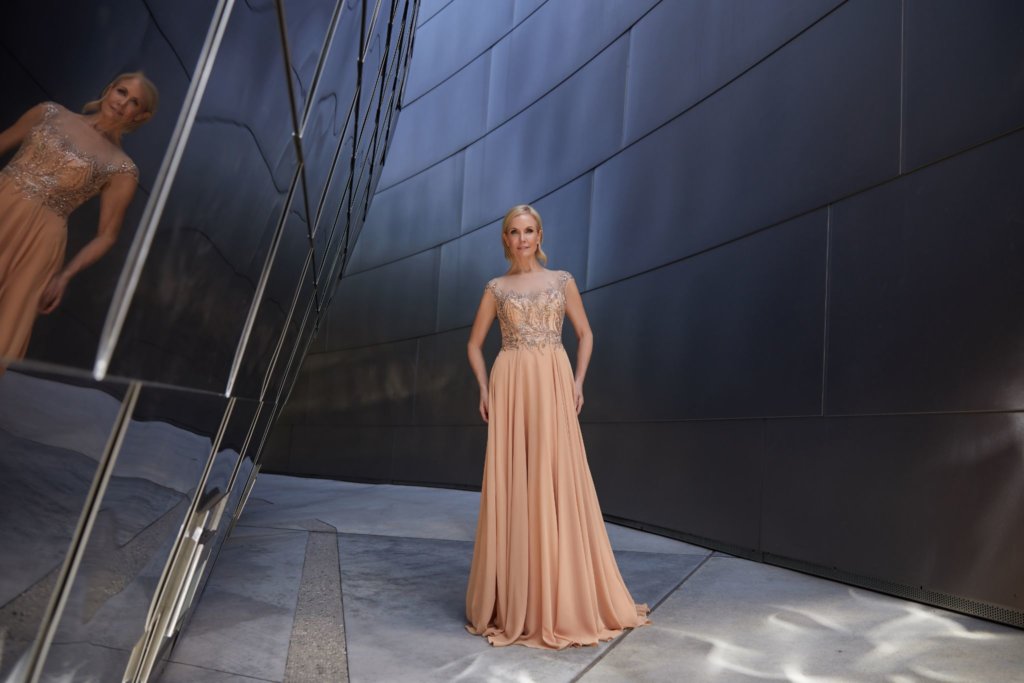 Style #PR3618
Buying a mother of the bride dress can be a difficult proposition. After all, your mom will want to look stylish and elegant, but convention insists that she should not look as good as you, the bride. What's our take on this? Well, there is always a case to be made that adhering to tradition for the sake of it is a lost cause. So, our two cents on this subject is, abandon all of your preconceptions and have fun shopping for your mother of the bride dress from these seven chic and contemporary dress styles. Because like you, your mother deserves to look her best on your big day too!