No matter how much you want your loved ones to be with you when you tie the knot, it's likely that one or a few of those people just won't be there in person. Maybe some of your family members can't afford to travel to the wedding venue. Or perhaps one of your closest friends gets bedridden or sick in the hospital. Or your BFF may have a last-minute work emergency.
Don't worry! Even though some of your guests regrettably can't attend your wedding, they can still be in attendance!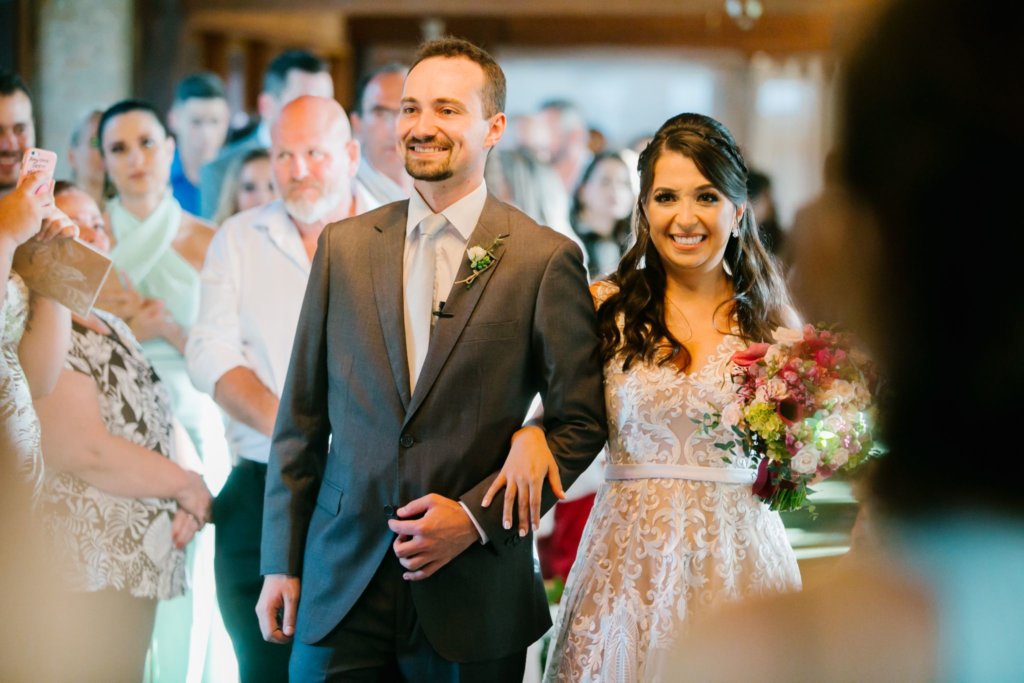 Style: #LD5190; Image Credit: Rafa Ramos
Live stream your wedding
With live streaming, your friends and family members can watch the wedding unfold in real time and be included in all the festivities – from the moment you walk down the aisle in your gorgeous lace wedding dress to your romantic first dance. Sure, they'll miss being able to give you a hug and have a piece of your wedding cake… but can you think of a better opportunity to share all the memorable moments of your wedding ceremony with guests who're unable to attend the event in person?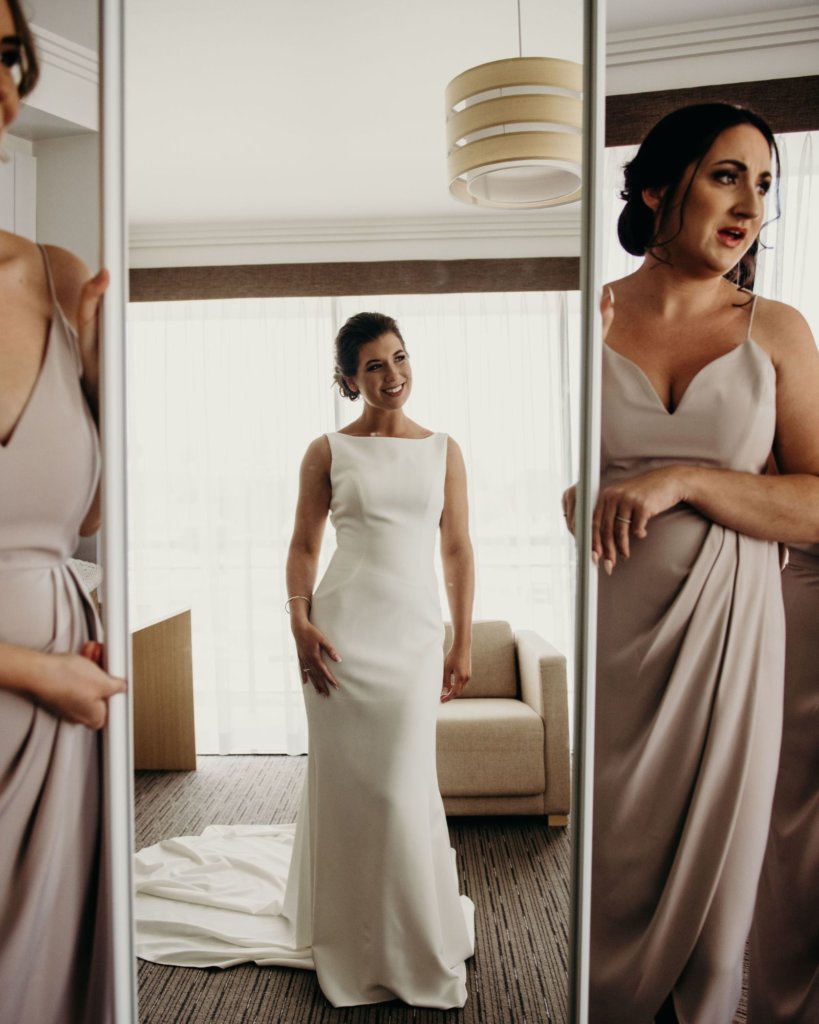 Style: #LD5237; Image Credit: Muse Photography
How to pull it off?
Are you toying with the idea of live streaming your big day to bring everyone to your wedding and receiving compliments on your choice of décor and your lovely vintage wedding dress? Here's everything you need to make sure your stream runs like clockwork.
Let everyone in on your plan
You can't just cue up the camera and get down to live streaming. First, you need to make sure that you have the green light to stream every part of the wedding. For example, would the live band you've hired allow you to broadcast their performance in real time to hundreds, possibly even thousands, of people? Unless you want any last-minute complications and interruptions in your wedding broadcast, you need to let your wedding planner and any relevant vendors in on what you plan to do –– and only when you're positive that everyone's on board with the idea, you can get going!
Test the Internet connection
Before you start live streaming all the action, you should also test the Internet set-up at the venue. You need to make sure it's reliable and fast enough. If you want to save money, stream over Wi-Fi or broadband instead of using your data plan. (Pro tip: have someone who can troubleshoot any problems with the connection that could interrupt the live stream.)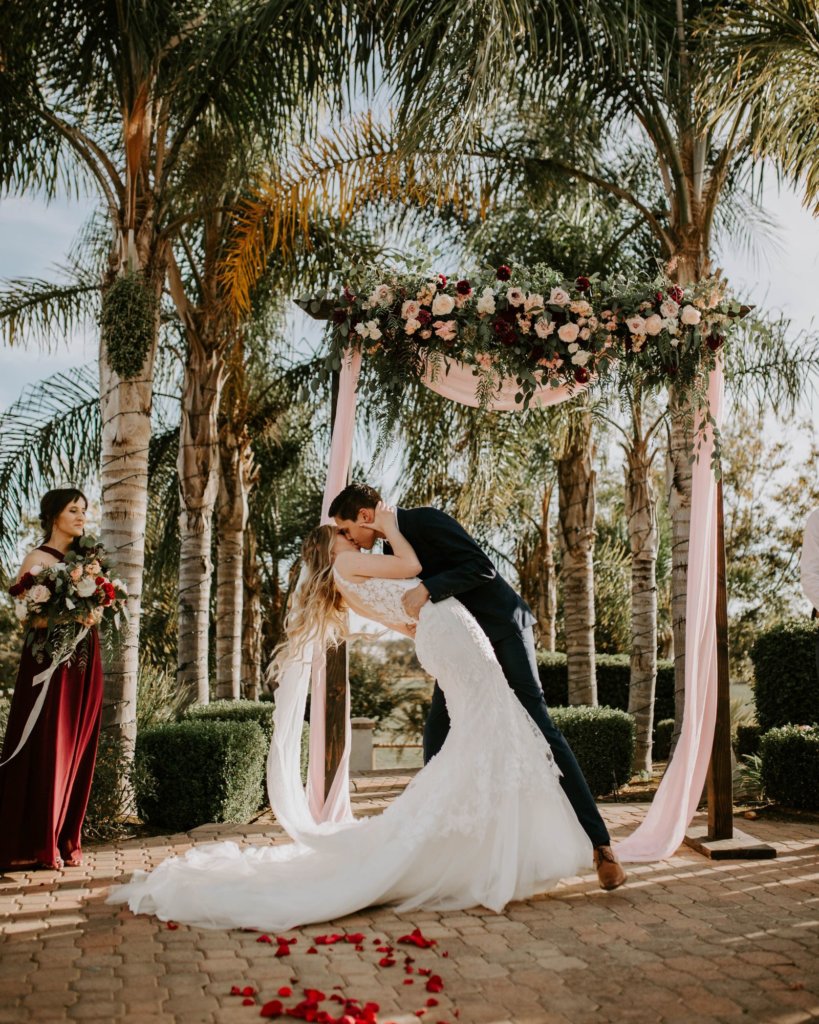 Style: #LD5058; Image Credit: Jordan Elizabeth Photography
When it comes to choosing a platform for streaming, you have many, many options. If you plan to stream to only a few friends and family members who couldn't make it to your big day, Skype is a great option. For a larger audience, we vouch for YouTube Live. Then there's Instagram Live, Facebook Live, Periscope and several dedicated streaming services as well. It's a smart idea to play around with some of these options to see what works best for you.
If you're thinking of designating the job to your cousin Jeffrey because he has the latest and the most expensive smartphone and he says he can record great videos, we'd advise you against it. To stream your big day seamlessly, the person who records your wedding should be an expert. Live streaming an event as big as a wedding is a bit like filming a live theatrical act. You need multiple cameras in multiple places to be able to capture things in "real time". And only an expert videographer with years of experience streaming events on a scale as big as your wedding can deal with all of those complexities efficiently. Only an expert can capture the true essence of your big day so that everyone who has tuned in to your live stream can experience the real deal.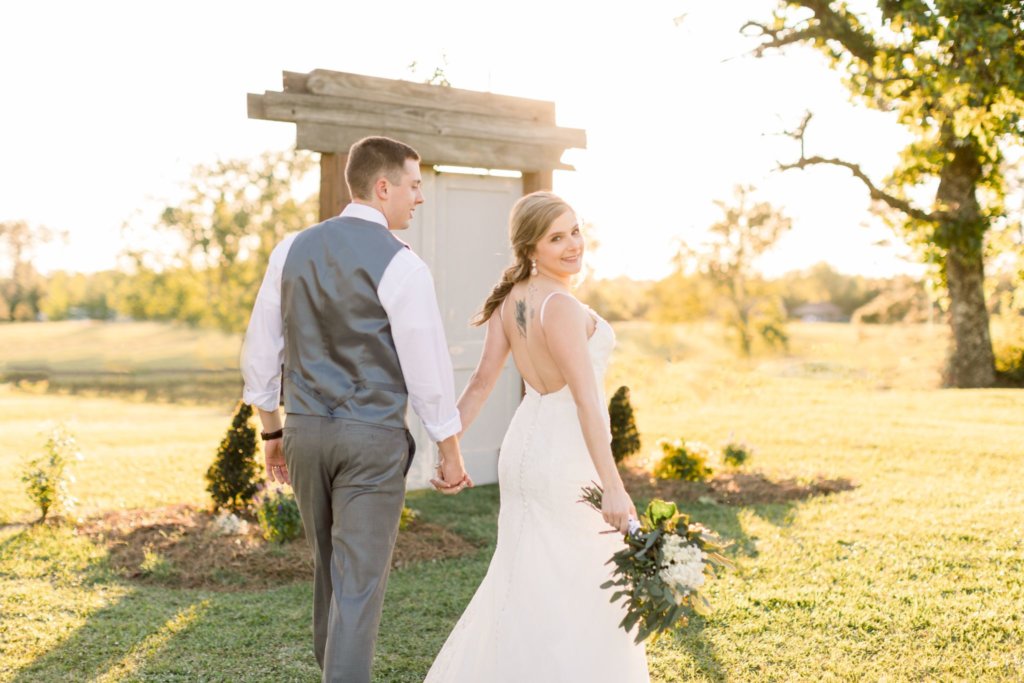 Style: #LD4009; Image Credit: Refuge Photography
Tuning out
Don't give up on your dream to get married in an exotic wedding destination and wear an equally exotic wedding gown just because not all of your family and friends are going to be able to make the trip. You can share the most beautiful day of your life with everyone in real time with live streaming – no matter if you get married on a beach in Barbados, in an idyllic village in Italy, or in a romantic Swiss mountain church.