Alexandra & Lamont planned the most beautiful day in Fincastle, VA. Loving everything about their wedding, from the style, the flowers, the venue… and Alexandra's dreamy off-the-shoulder ball gown! See some of our favorite photos from this celestial wedding, and read more about their amazing love story below:
All photos were taken by Capture The Invisible Photography.
Wedding Dress Style: #LD5066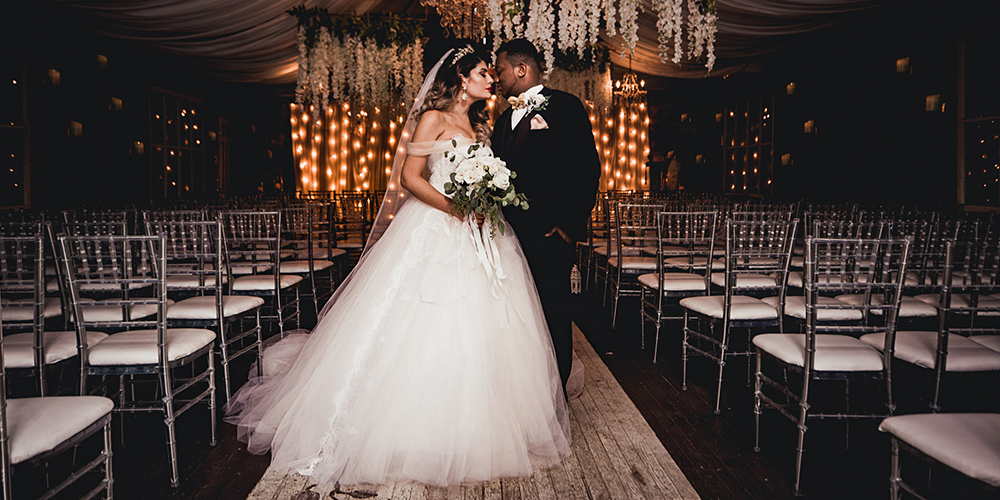 Q: Any advice or tips for future Mrs.?
Remember to slow down and look around you, it helps to have important things come into focus.
Q: Tell us your love story! Where & How did he propose?
Well, Lamont and I were actually driving across country from VA to LA. We have been together for a long time and we wanted to try to pursue our dream in LA. It was a four day trip but in a surprise stop we stopped at the grand canyon. Lamont told me to put on something nice because he wanted to take pictures. So I rummaged through the trunk, tried to put some lipstick on and made my way to meet him. He had secured a spot with no visitors or tourists, and asked me to wait for him because he forgot something. After a second too long I turned around and he was on one knee. I think the emotion of the situation and how much we meant to each other got to us because we couldn't stop crying. For the longest time he could speak because he was gathering himself. But he made a beautiful declaration to me, and proposed. We grabbed some car chalk we had and wrote 'Just engaged' on the side of the car. Everyone cheered, it was amazing.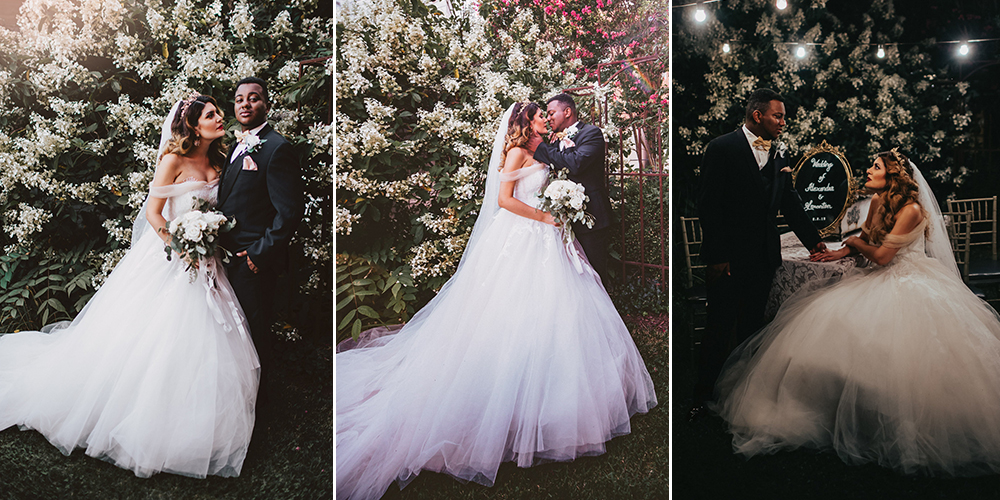 Q: How would you define the message Dare to Love"?
I think that "Dare to Love" is an important message to remember, often times we are hardened by life, by people; that being vulnerable or transparent enough to be loved or love someone is hard. We are so hard on ourselves that we forget to challenge ourselves when it comes to love. I think "Dare to Love" means rising up and facing the possibilities love can lay before you.
Q: What was the inspiration behind your wedding theme?
Ah, so. Lamont and I compare ourselves to the sun and moon, because I am very outspoken, aggressive, passionate like the sun. While Lamont is quiet, collected, tranquil like the moon. We both feel deeply connected to the universe, and interested in astrology.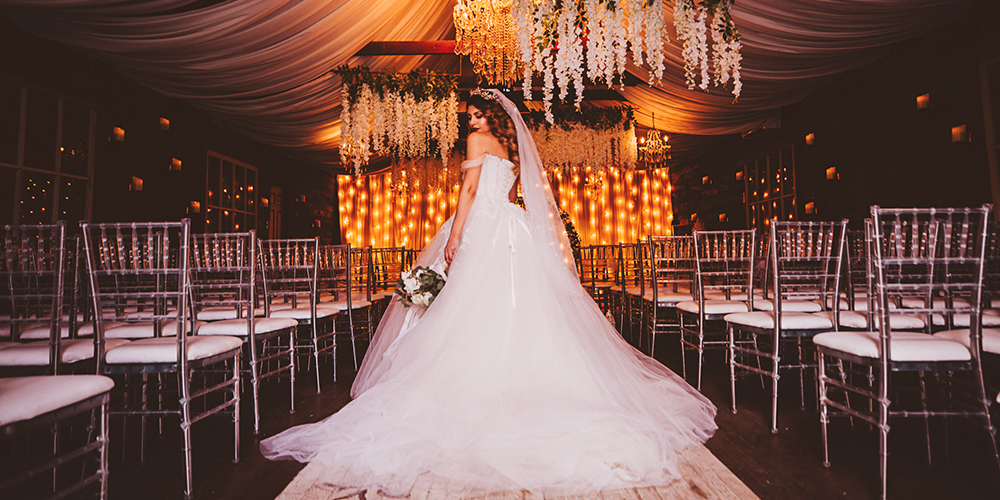 Q: Did you enjoy the wedding planning process? Why or why not?
I feel like it had its ups and downs, because I am a control freak I wanted to handle a lot. But on the other hand, I had all my best friends, and family met up every week to build decorations and put things together. It was a lot of fun, eating, drinking, and dreaming, with these people I built so much with.
Q: What was the best/most memorable part of the day?
There was two. The first was Lamont and I reading our vows. Again could not stop crying. Just so emotional, everyone was crying. But his vows were so beautiful, and his eyes when he met mine, you could just see all the feelings, and years, and memories just pouring from him.
The second was the mother-daughter dance, my father was no active in my life but my mother, she has been everything I wanted/needed and more. She is my best friend, so she walked me down the aisle, and I had my dance with her. I told her it was still me and her against the world, and we just held each other and dance. I could tell she's just so proud of me.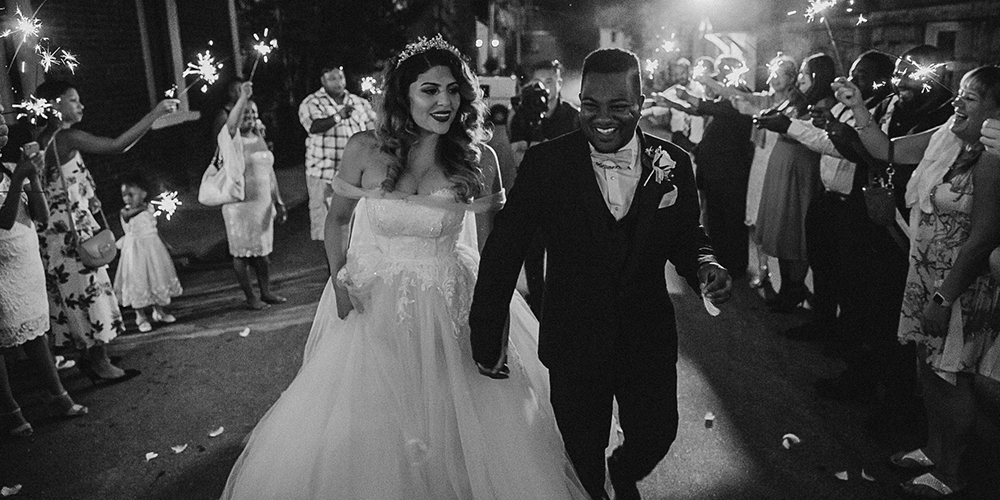 Q: What did you love most about your #Cocomelody dress?
My wedding dress is pure perfection. I walked in wanting to get something super dramatic, super soft, and romantic. My friends call me "extra" but I wanted to feel my best, ya know? I wanted to have this day be something truly remembered and feel 110% beautiful in what I wore. I loved the beading, how softly it billows out at the bottom, and I love LOVE the corset!
Q: What do you think about Cocomelody and the customer service?
Oh absolutely top not, I worked with Angel, and she made sure I was going to have my dress in plenty of time before the wedding, when we started to get worried even when it was right on top of the delivery date we were able to call angel and she could tell us by the next day exactly where it was. She made me feel comfortable, and excited. Everyone I met was so incredibly friendly, and accommodating. I love the company itself too, I tell everyone who asks about the dress. I think all the dresses are so gorgeous, I loved all the designs, Cocomelody really gave me my dream dress.