We are so excited to share Amanda and Luis's beautiful and emotional wedding in Zapata, Texas. They chose lavender and rosemary as their wedding theme, which symbolize devotion, luck and remembrance. We are seriously swooning over the perfect result! And their "special", emotional love story also teach us how to love, we really appreciate that and wish they a long and a happy marriage life!
All photos were taken by Sixteen Pix Photography.
Wedding Dress Style: #LD3859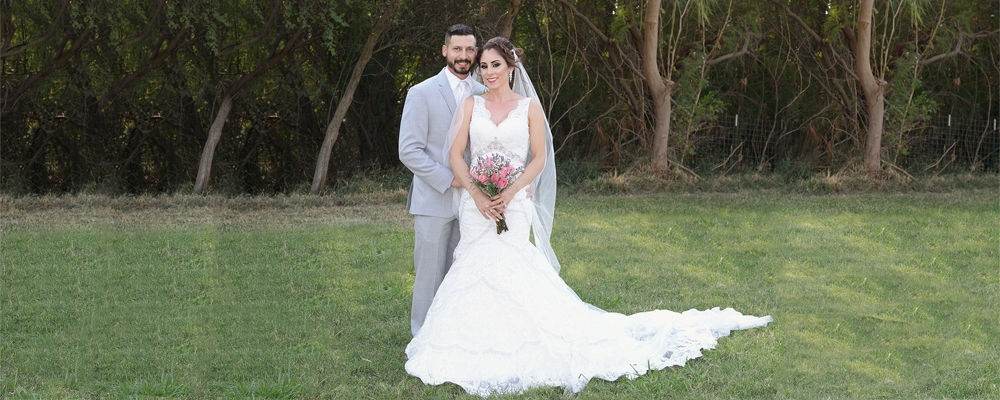 Q: Any advice or tips for future Mrs.?
Always kiss each other goodnight and never go to bed angry.
Q: What about your love story?
Luis and I met in college in 2004. We had a lot of the classes and graduated with the same degree in 2006. We never dated but we always had a connection and just remained friends. He was engaged to a girl from his hometown, which i respected, and i was continuing on with my Master's degree. Fast forward to 2009, when MySpace was still cool, I logged in and saw that he was no longer engaged so i contacted him (yes, i made the first move haha) I invited him to the town i was living in for a fun weekend of going out and we just stayed with each other ever since! He asked me to be his girlfriend on New Years of 2009 and we got married at a nearby beach in July of 2009 in a small ceremony. We found out we were expecting and had our daughter in March of 2010. Then we had our son in October of 2012.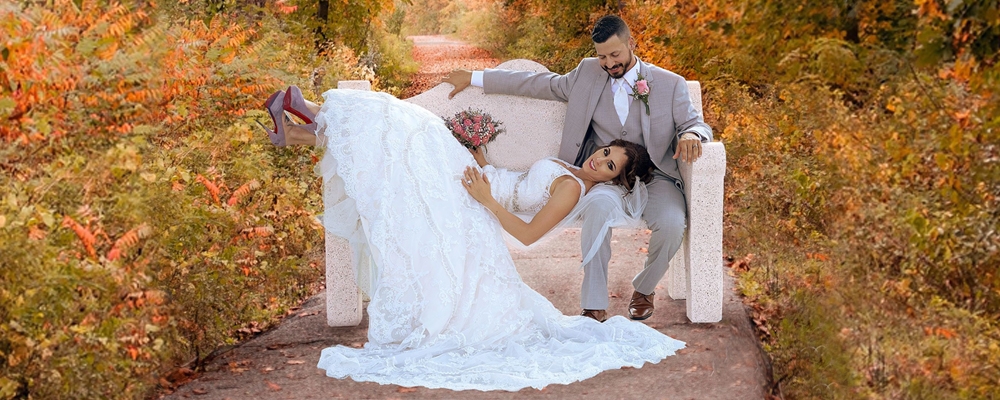 Sounds like the perfect story right? But not every love story is perfect…… 
Luis and I became distant, he was working a lot and so was I. We found ourselves going out with friends instead of each other and even though we did love each other, we were back to being just friends, more like roommates. We separated and then later divorced on mutual terms in September of 2014. Now, here is the thing….Even though we were divorced and dated others, we began to miss each other (again, this connection we had). We noticed that there were things in our relationship that were easily fixable, something the councilor we went to couldn't make us see. So eventually, at times, we would wind up back with each other which confused everyone around us (i think we were also a bit confused haha). We eventually made the decision to give it another try, sold our house, and moved to another city to start over. We made a promise to each other that we would put each other first. And guess what? It worked! We took a trip to Nicaragua to see my sister and Luis proposed to me (on my birthday) in the middle of a beautiful Catholic Cathedral, in front of my sister, God, and everyone. We set our date, and had our wedding this past September 16, 2017 in front of all of our family and friends and partied until the sun came out!! It was the more beautiful day ever 🙂
If there is one thing that we learned from our marriage preparation classes,  it was this: Your husband and your wife always come first. Your children are also important but when they leave home to go off to build their OWN lives, all you have left is each other. This is what we missed the first time around. We KNOW what it is like living with a stranger, and we never want to experience that again,  so we make sure we put each other first along with small acts of love.
Our love story is very special, I hope whoever is reading this will find encouragement to make their marriage a lasting one and devote themselves to each other always.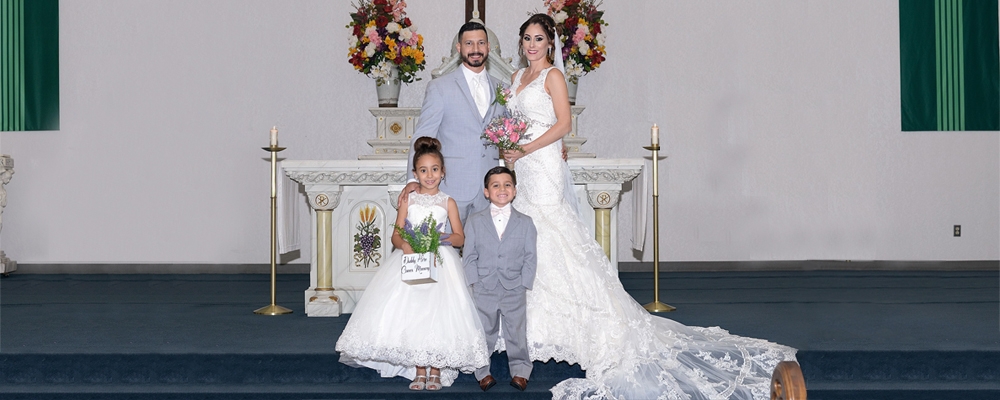 Q: What location did you pick to have your wedding and why did you choose this place?
We held our wedding at a Catholic Church in Luis's small hometown. We chose this because we felt that a blessed union under God would have a more significant meaning, given all that we have been through.
Q: What was the inspiration behind your wedding theme?
Everything about our wedding had a meaning. Lavender is said to symbolize devotion and luck. Rosemary is for remembrance.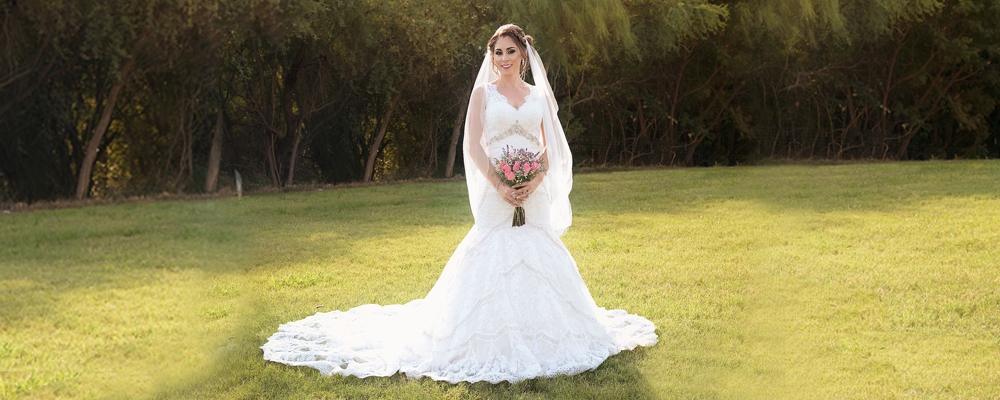 Q: Did you enjoy the wedding planning process? Why or why not?
At times, I did NOT. Luis works in the oil field, so I was pretty much the wedding planner. There was a time, the week of the wedding, where we were having issues with the bridesmaid dresses not fitting, so i was very stressed out.
Q: What was the best/most memorable part of the day?
There are alot of memorable parts, but the one that got me the most was when I was about to walk down the Isle. Our daughter was our flower girl and she had a little wooden basket that said "Daddy, Here Comes Mommy". He had no idea i made that for her. But when he saw it, his emotions came through and so by the time i walked up to him, we were both crying (Thank God for waterproof mascara!)
Q: What did you love most about your custom #Cocomelody dress?
My wedding dress was absolutely gorgeous. I could not have asked for a better company to customize my dress! I received so many compliments and I actually had it for around 6 months before the actual wedding!!!!! Every now and then, i would take it out of the closet and try it on just to look at how beautiful it was lol.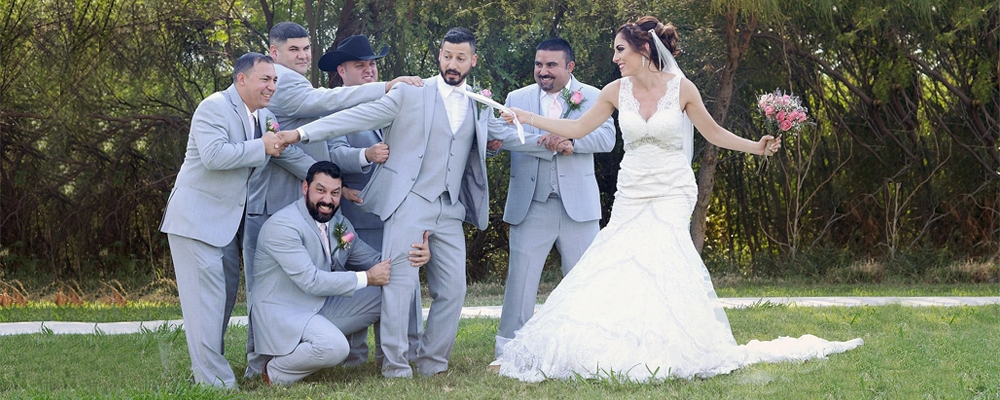 Q: What do you think about Cocomelody and the customer service?
The customer service at Cocomelody was SO helpful. They always answered my questions promptly. I was very nervous purchasing online, but they got down everything perfectly!
Facebook Review from Amanda: