Lee-Anne & Gordon had such a romantic celebration in Ohoka, New Zealand. They choose their wedding theme to refect their love and life together. It is not necessary to have a fancy wedding, Having some special moments with your beloved one on your big day is more important! Congratulations to Lee-Anne & Gordon!
All Photos were taken by Michelle Allan and Marg Straw- Beverley Studios.
Wedding Dress Style: Customized Version of #B14A0052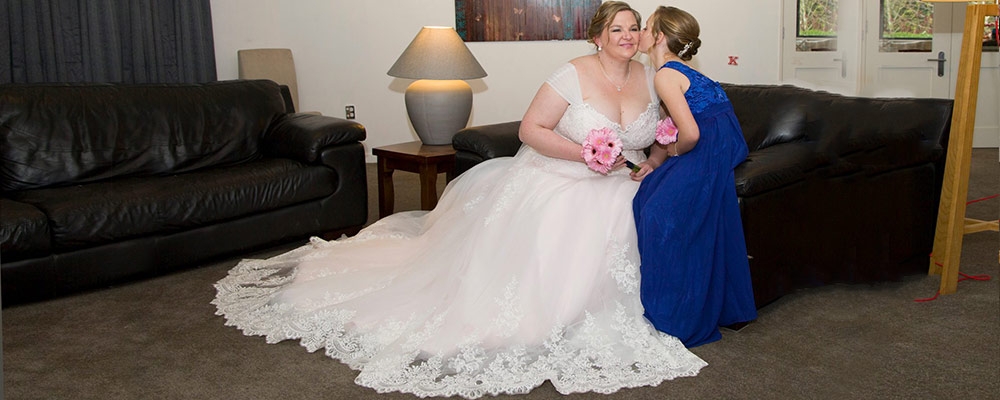 Q: Any advice or tips for future Mrs.?
Seriously don't sweat the small stuff! Make sure you and hubby make time to have a few moments together just for the 2 of you. We made sure we did this and it was much needed.
Q: What about your love story?
We met on Tinder! I almost didn't go on a 3rd date if it wasn't for a gentle nudge from some friends! They say when you know, you know – I knew early on he was the guy for me. Little did I know what he had planned to show me he felt that same. We went to look at rings to make sure he got the right size for when the time came – he went back and bought my engagement ring two days after that. We'd been together 3 months. In October, 3 months later, in a boat, on a Lake in the pouring down rain he proposed and it was perfect.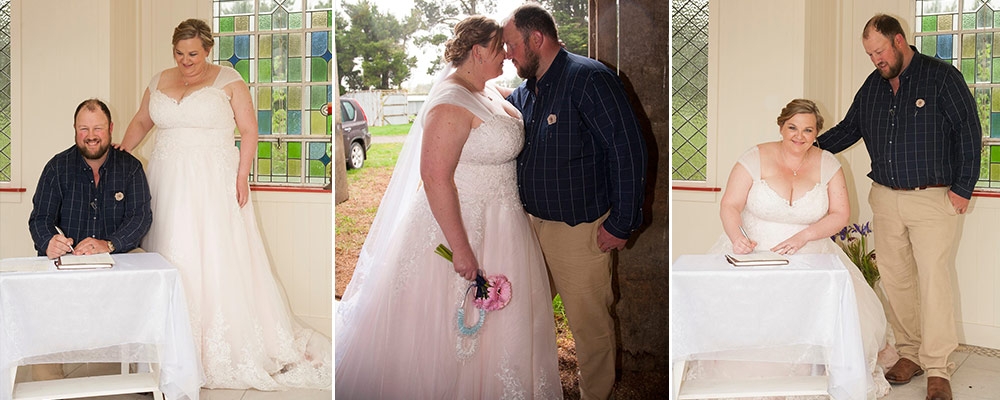 Q: What was the inspiration behind your wedding theme?
We wanted our theme to be a reflection of us and our life together. We had our pets names for table names instead of numbers (we have quite a few pet goats and deer)!
Q: Did you enjoy the wedding planning process? Why or why not?
I did enjoy it, especially seeing our vision finally come together when got the venue set up.
Q: What was the best/most memorable part of the day?
The whole day was amazing, but the most memorable part was when I released a helium balloon in memory of my dad who passed away when I was younger. The balloon got about 6 feet in the air and then came back down again…. I tried to throw it up and back down it came again. So it just bobbed about on the grass in front of us for the rest of the ceremony.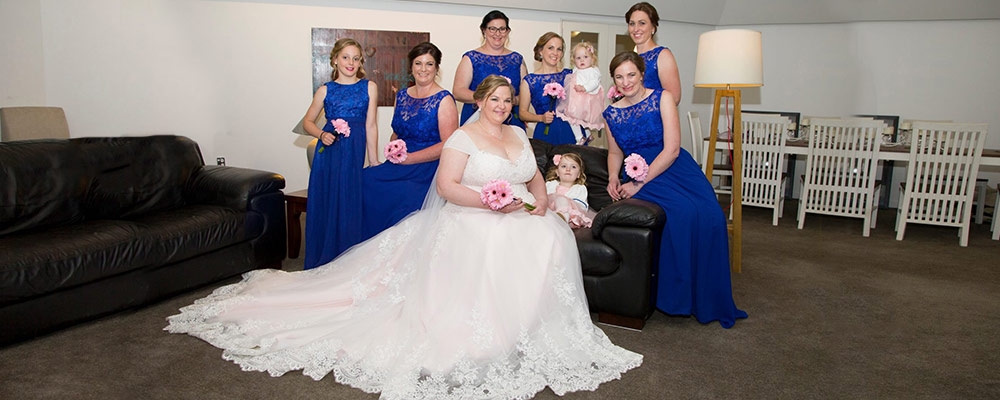 Q: What inspired your gorgeous custom #Cocomelody dress & How did you feel when you first saw the finished product?
I had tried on similar styles but hadn't found anything that I was sold on. I came across Cocomelody and saw my wedding dress– I couldn't stop looking at it and I kept going back to that one over and over no matter how many others i looked at. I knew then that this was what I had to have.
Q: What do you think about Cocomelody and the customer service?
Amazing experience from Cocomelody! Every step of the ordering process I was impressed with the communication and how quickly things happened.