"A flower cannot blossom without sunshine, and man cannot live without love." We are obsessed with Brooke & Domenick's beautiful wedding in pastels and white. And Brooke was also gorgeous in her dream lace gown with half sleeves! Congrats to this lovely couple!
All photos were taken by Janelle Edwards Photography.
Wedding Dress Style: #LD4604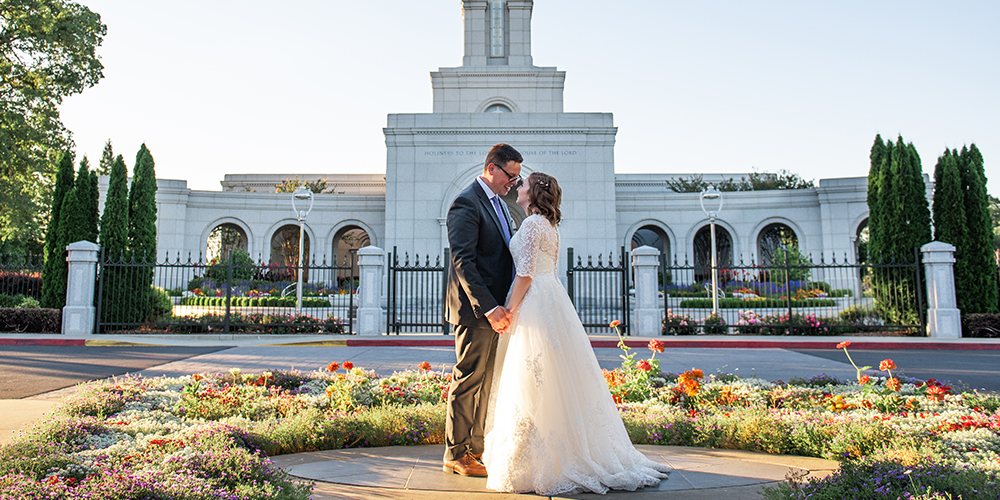 Q: Any advice or tips for future Mrs.?
Take a breath. You can do this. It will all work out no matter how many things go wrong. It is about you and your partner. That is all. Your wedding and your choices – not your cousins, your aunts, or your best friends, boyfriend.
Q: What was the inspiration behind your wedding theme?
My wedding theme was whatever I wanted it to be. My favorite color purple, the opposite on the color wheel -yellow, and green. Lots of pastels, white, lace, and floral.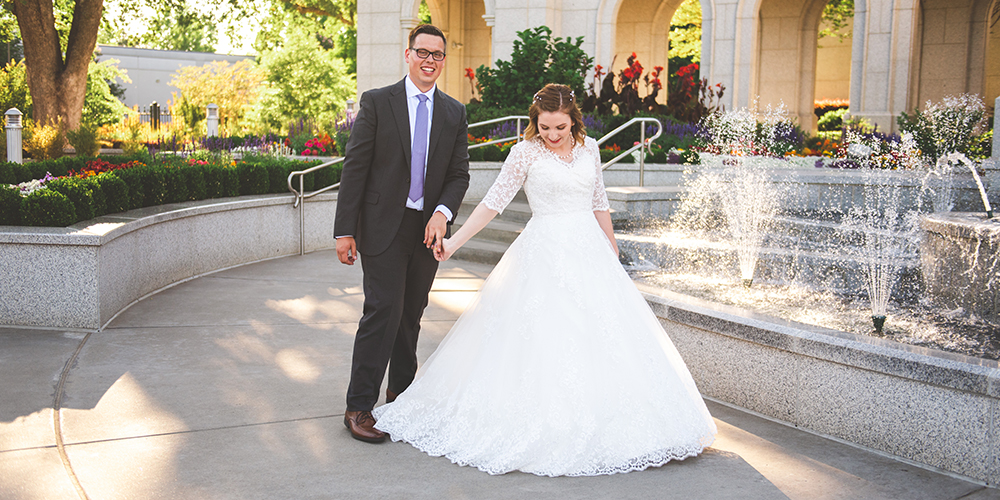 Q: Tell us your love story! Where & How did he propose?
Brigham Young University – Idaho, May 2017. We matched on an online dating app and we met the same day. He knocked on my door and the first thing I noticed was how tall he was! he is a foot taller than me! We hit it off great. That night was cold when he went to walk home, so I sent him home with a blanket. He said he would have to see me again to give it back and I told him that was my plan. A couple days later I doodled his heart shaped birthmark on my own hand and he noticed. The following Friday (a week after meeting) I got my first boyfriend at 20! It took about a month to realize I was going to marry him. He proposed February 2018 at Monkey Rock, and everything was perfect. We had classes together and spent the entire day together, until he took me to the middle of nowhere and got all nervous and started talking about us and our relationship. He proposed and I said yes on that Thursday.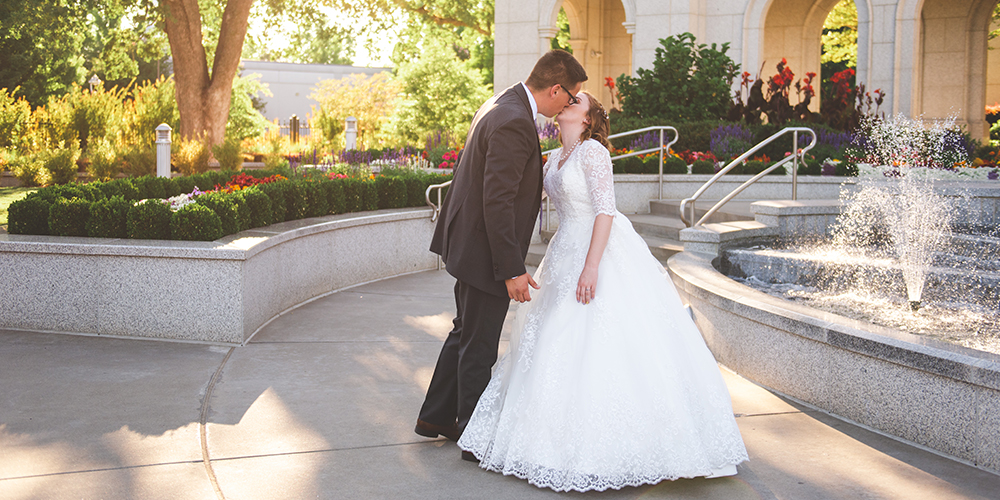 Q: How would you define the message "Dare to Love"?
Follow your heart. I was not planning on meeting my love or getting married at the point in time that I did. Life happens in mysterious ways. Dare to love and worry not about where love will take you.
Q: What was the best/most memorable part of the day?
I was so nervous to look at Domenick that I kept looking at my Dad's socks during the ceremony. I got to dance with my husband! We ate cake and were able to keep cool even though it was super hot outside.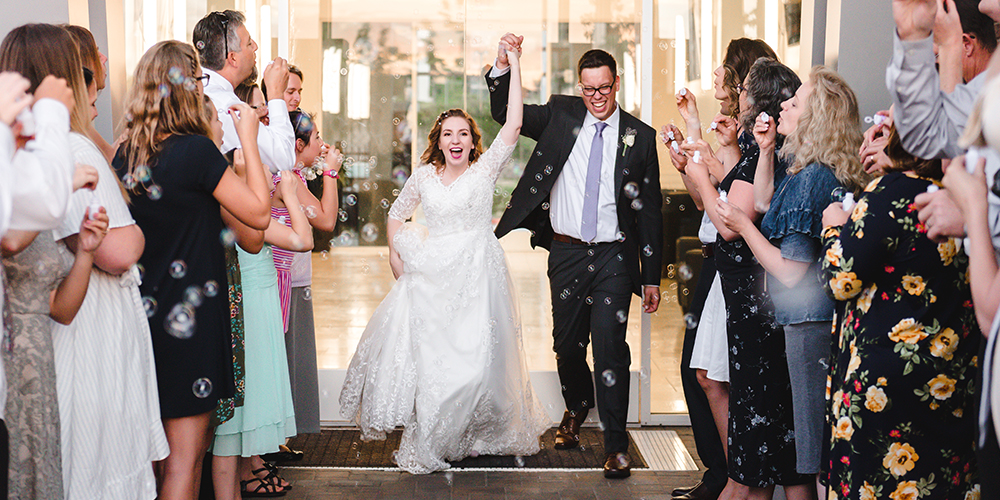 Q: What did you love most about your #Cocomelody dress (es)?
I had gone to two places to try on wedding dresses and could not find anything I wanted. A sweetheart or v-neck neckline, poofy a-line or ballgown silhouette, 1/2 or 3/4 sleeves, lace, off white, no beading or sparkles, with lace around the bottom.
Q: What do you think about Cocomelody?
I ordered the dress with about two months before my wedding, I know, not much time. I paid extra to get it in 25 days, and it showed up close to that. I should have ordered it custom made, because it cost more than the dress did to get it to the right height. The dress showed up over a foot taller than me. Cocomelody's service is so great!