An incredible custom wedding dress lent itself to one of the most romantic and elegant weddings we've seen a while. By using soft blush and ivory color for all the decors, Celeste and David planned a simply beautiful wedding in Orange, California. Cheers to this sweet duo! And just check out a selection of our favorite pics from their wedding day below:
All photos were taken by Cassy Smith Photography.
Wedding Dress Style: Customized Version of #LD5580
Q: Any advice or tips for future Mrs.?
Start planning as soon as possible because time goes by so fast! This will save you a lot of hassle and stress later on. Don't get hung up over small details. Get the best photographer you can afford. Enjoy the moment leading up to the big day!
Q: What was the inspiration behind your wedding theme?
I am a lover of flowers and everything nature, so I really wanted to incorporate that into our wedding. The flowers, centerpieces, colors, and decor were all soft blush and ivory and also wanted candles displayed throughout the reception to give it a a elegant and intimate feel. It was perfect!
Q: Tell us your love story! Where & How did he propose?
We met at work, he was always inviting me to go places and get to know each other. We had our first Date at a nearby Starbucks, I knew then we were meant to be together. On April 4, 2018, David made reservations to celebrate our 3 year anniversary at the Orange Hill Restaurant in Orange for a romantic sunset dinner, shortly after dinner, he gave me a beautiful bouquet of 36 red and white roses and got down on his knee and proposed ! I said Yes !
Q: How would you define the message "Dare to Love"?
Take a chance when you meet someone who fills you with love, don't be afraid of it. When two people are meant to be together, God will find a way to make it happen no matter the circumstances.
Q: What was the best/most memorable part of the day?
The moments just after we walked down the aisle and joined hands and eyes, it was a profound feeling for the both of us, like time stood still and it was only Him and I, no one else.
Q: What did you love most about your #CocoMelody dress (es)?
My wedding dress was so stunning! The details of the lace and pearls all throughout the dress made it look elegant and romantic. I felt beautiful and confident. I also loved my veil's, one for the ceremony and the other during the reception.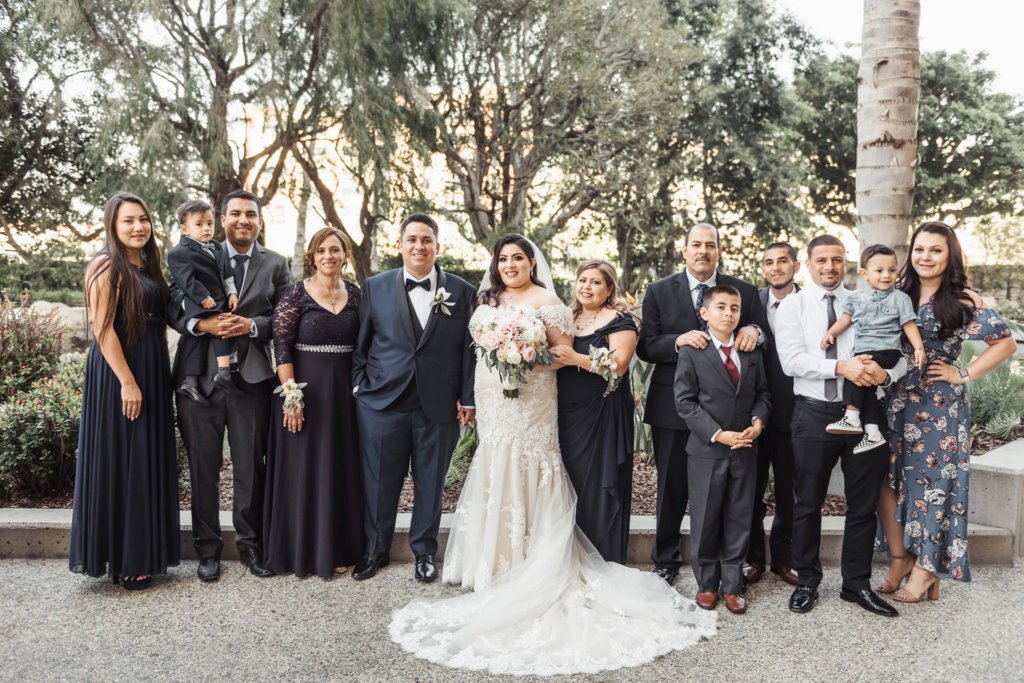 Q: What do you think about CocoMelody and the customer service?
My experience with CocoMelody was perfect and so simple. I found the dress I loved at the Los Angeles Showroom. Each appointment I went to for my dress fittings, staff was helpful and ready to answer all my questions. I will be recommending CocoMelody to all future brides!