Jenny & Manny held a classic, formal wedding in Legazpi Albay, Philippines. The day was full of romance and joyousness. And how dreamy Jenny's custom bridal gown is! She was totally like a princess on that special day. We're so honored to be a part of their wedding. Congratulations and wish them both everlasting happiness!
All photos were taken by Eli Casi and Mash Creatives.
Wedding Dress Style: Customized Version of #CWZT15007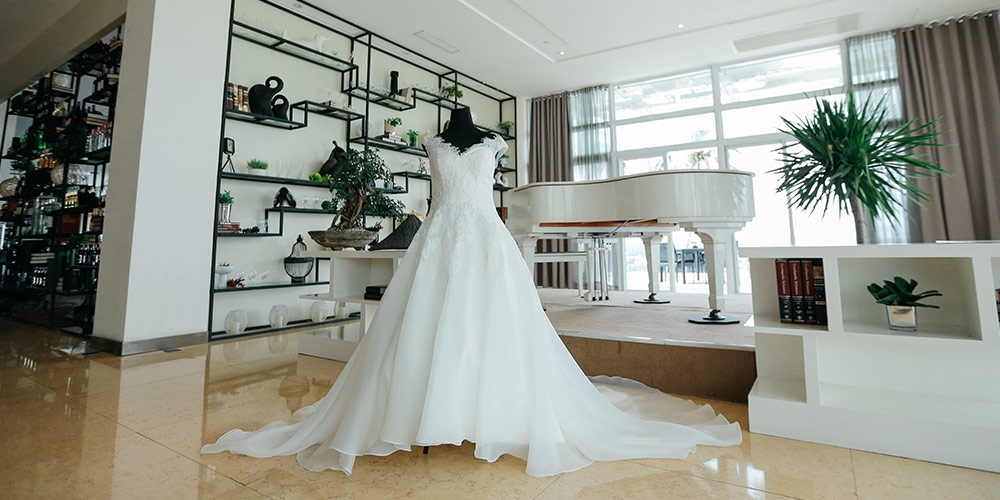 Q: Any advice or tips for future Mrs.?
If ever the wedding is a destination wedding make a contract with your wedding coordinator monitor it and don't pay in full, pay in full after the wedding. Once the service is completely delivered. Enjoy your moment, remember to practice self care and relax and be present and mindful. Remember that the wedding day is only a day. It's not going to be perfect, nothing is ever perfect but try not to sweat the small stuff, just enjoy make the most of it.
Q: How did you meet? And where did he propose?
My husband and I met on line, on a dating app called coffee meets bagel. In the beginning I was so against on line dating, but my friends convinced me that it's a great way to meet new people and make friends. They were right, I met some amazing people but not marriage material or I didn't see a long term future. I took a break and I went to Bali and Singapore on a trip with my cousins such to refresh and be away. I wanted to do an eat pray and love adventure. I was out of the country for 2 weeks when I came back, that day he was my match. The whole trip in Bali is did some reflections and life review and I told myself I was going to take a break from dating. I didn't check my phone or any of my apps while I was away. To my surprise and maybe it was the universe arranging it and maybe with the help of divine intervention, he was my match when I came back to the states. We talked for 3 weeks daily prior to meeting and the courtship was for 2 years before we tied the knot.
He proposed on Easter Sunday 2 years ago. He talked to my mom and dad secretly prior to proposing and he proposed in front of my whole family on Easter Sunday. I knew he was going to propose because his sister helped custom make my ring but the trick was I just didn't know when. He often would tell me, "I'll mail it to you" or I'll just stop by and leave it at the front door or might as well just give it to you." He has a great sense of humor and that's one of the reasons why I love him.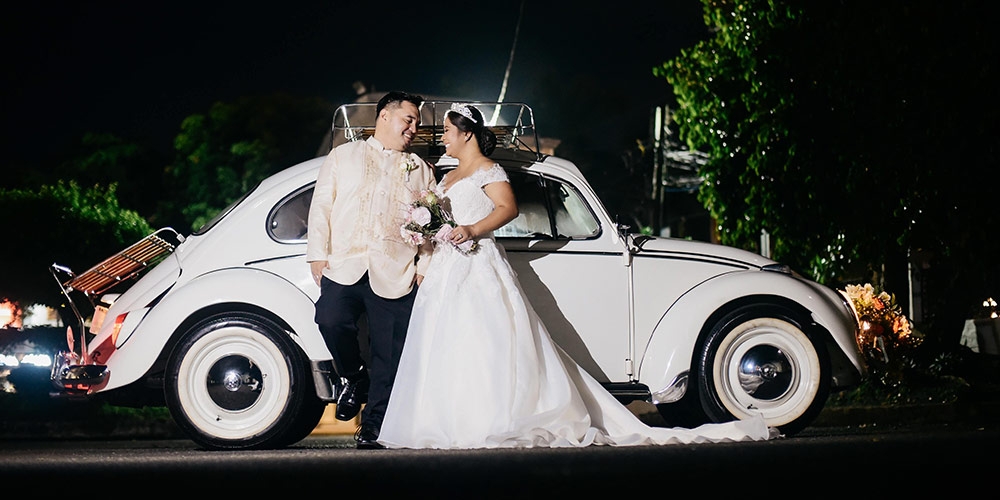 Q: What was the inspiration behind your wedding theme?
Inspiration behind the wedding theme, we wanted something formal and elegant and just classic.
Q: What's your hubby's reaction when he first saw you on your big day?
He extremely happy the first time he saw me. It was at the church when they opened the doors to the cathedral. It was the first time he saw my wedding gown as well.
Q: What was the best/most memorable part of the day?
The most memorable moment on my big day was when I finally got to the altar and I saw Manny. Another memorable moment was I was able to meet and dance with my great maternal grandpa from China.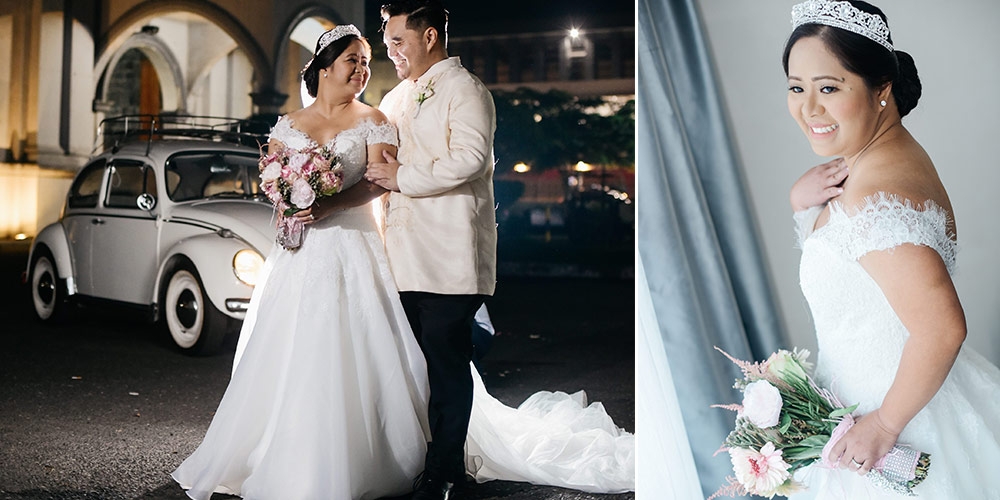 Q: What did you love most about your custom #Cocomelody dress?
What I love about my custom Cocomelody wedding gown was the design, the texture, how it fit perfect, I loved the flow, and I made me feel like a princess and like a royal.
Q: What do you think about Cocomelody?
I think you guys are amazing, I love your new shop, it's spacious, I love your Wednesday online live, I love the staff and of course Puey is simply amazing.
You guys rock! The materials, design and the quality and the price is incredible!!!! I loved everything about my dress. Thank you! Cocomelody is definitely the place to go for any bridal needs! I'm so glad and thankful I saw you guys on line.