"Love like there is no tomorrow, and when tomorrow comes, love again." ❤ Johanna & Mark celebrated their backyard-themed ceremony in Jurupa Valley, CA! The black and white color scheme also added a hint of elegance. This day is all about the joy, the love and the supports, which brought this lovely couple together!! It was such a pleasure to make Johanna's dream dress and to see her stunning bridal glow! Congrats to these two lovebirds!
All photos were taken by Christina Sanchez Photography.
Wedding Dress Style: #LWAT14014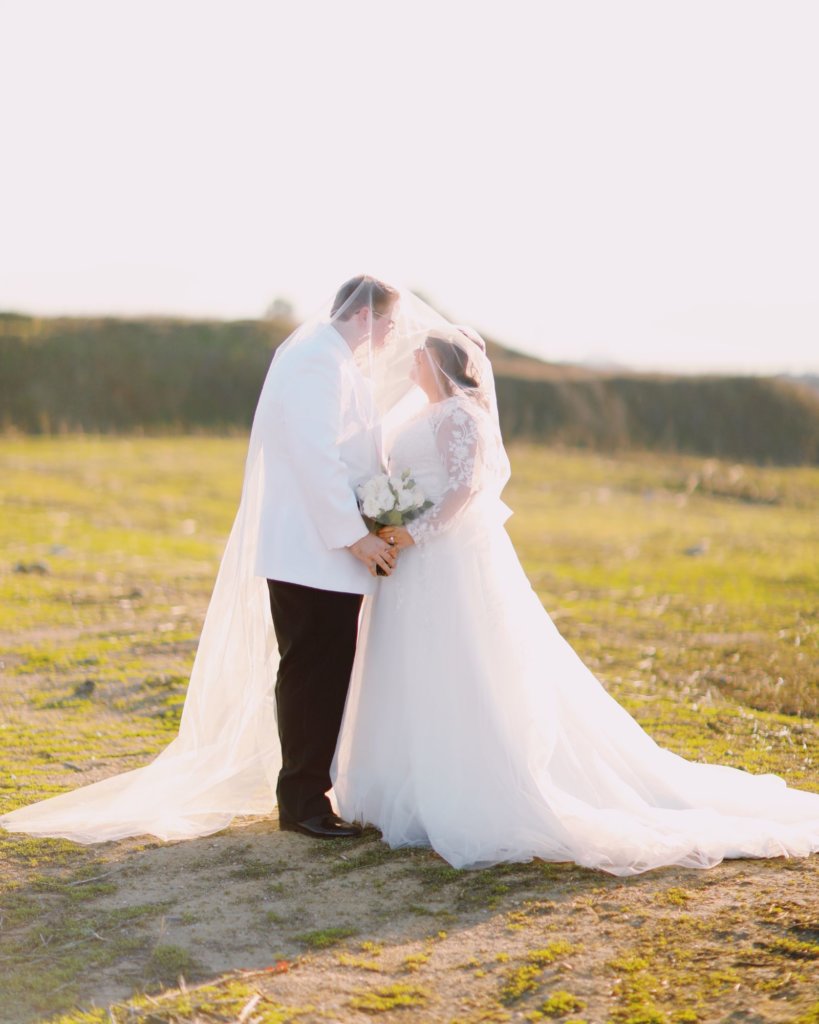 Q: Any advice or tips for future Mrs.?
We planned this whole wedding ourselves. The best advice I can give anyone is do not stress over the little things. Yes it is your day but if the table clothes somehow don't end up matching then improvise and move on. This day is about all the joy in your hearts, the love that brought you together, and a celebration of your union.
Q: What was the inspiration behind your wedding theme?
I did not want an expensive wedding, I utilized what was offered to me from my family. We were married in my uncle's back yard, the decorations were minimal because of their lovely home structure. It did not feel so much like a garden wedding but more like a private venue. My black and white color scheme added a hint of elegance to the backyard theme.
Q: Tell us your love story! Where & How did he propose?
We met online, and it all started with a simple "Hi" haha. Our love story revolves around us spending a lot of time at Disneyland together. We have a lot of dates there and enjoyed our time. I knew we would marry, something inside me told me this was my person. It was Friday, June 22, 2018. Mark had the day off and so he stopped by after I was off from work. He then looks at me, with a straight face, and says "You need to go shower." I was baffled by his request. He then explained that he "needed to plan a Christmas party with your mom" and I instantly knew what that was about to do. I took the longest shower of my life that evening. To my surprise, he was right where I had left him before this long shower. I did not know if he had spoken to my mother or if had just sat there for a whole hour. To myself, I thought, I will ask my mom later if he said anything to her. Mark and I went to dinner and I completely had forgotten all about what had happened.
Since he works so hard all the time, this was the first Friday he had off in which no one had called him to ask about work. He suggested that we go out and do something fun. Being grown adults, naturally we would decide to go play Pokémon GO. I put on my walking flat and pulled my hair back because we were going to walk around the park. Once we arrive, this park is empty, with the exception of the sleeping ducks. He urges me to go see the ducks and I walk ahead of him. For a spilt second, I look back at his shadow and thought that I would turn around and he would be down on one knee; then I came back to reality and did not actually believed he had bought the Jennie ring he knew I fell in love with, he couldn't have, it was too soon. In my mind he would propose close to our anniversary, in December and once he had the ring. Boy was I wrong, to my biggest surprise; he got down on one knee, in front of those ducks and asked me to marry him.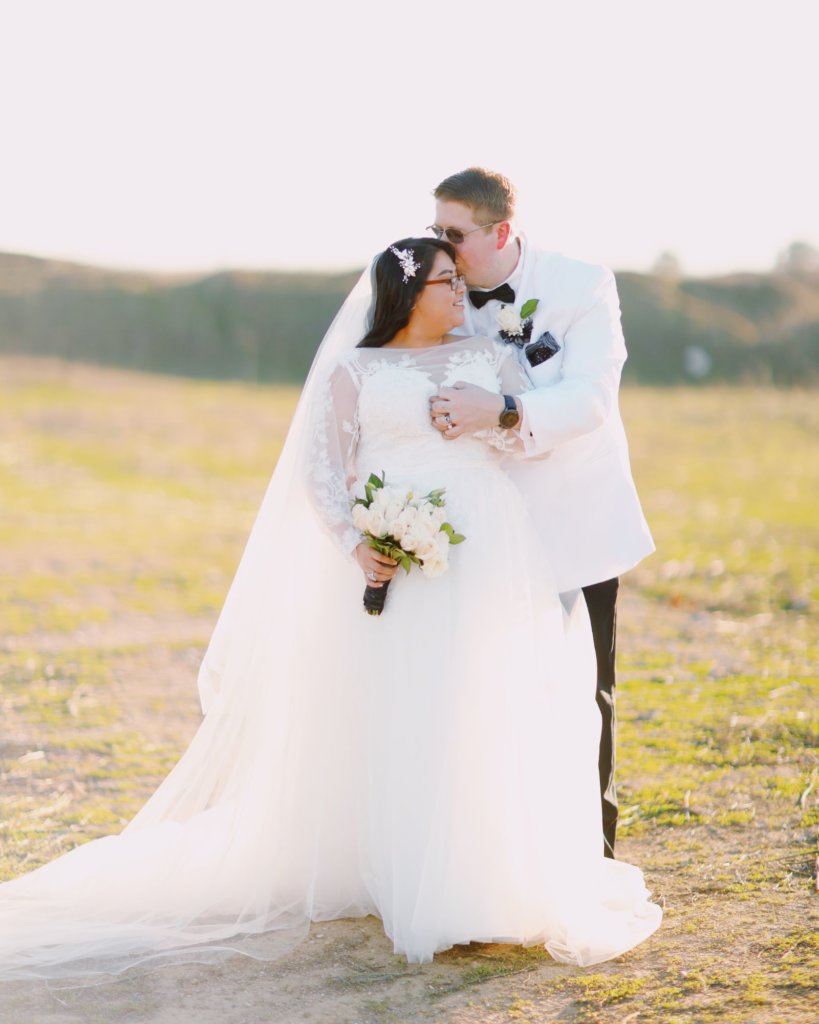 Q: How would you define the message "Dare to Love"?
Dare to love means all the shields come down and you give yourself to someone without hesitation and without fear. I had been hurt so many times before but Mark was so different from anyone I had encountered, he was not a prince charming, he was much more real than that.
Q: What was the best/most memorable part of the day?
The moment I will never forget is a quite simple one. Mark had arrived at my uncles house to make sure everything was set up. I arrived and headed straight into the master bedroom. I walked towards the sliding doors overlooking the back yard, I peaked out. As I looked out, I saw him, with his back turned to me, he had his hair done, he was wearing his slacks, suspenders, and a simple t-shirt. I thought to myself, "what did i do to deserve this man?" and I felt so much joy in my heart.
Q: What did you love most about your #CocoMelody dress (es)?
I loved my wedding dress so much, I love it so much that I am contemplating on having it altered so that I can wear it again on my anniversary. I loved the details of the lace and flowers on my sleeves and the lace under all that tulle.
Q: What do you think about CocoMelody and the customer service?
I am thrilled with CocoMelody, I could have never imagined I would be able to customize my wedding dress. I loved that I was able to do that and that everyone was so nice about the whole process. The staff was amazing. Thank you CocoMelody.