Joyceanne & Julio held an outdoor wine wedding in Bella Vista Groves (Fillmore, CA) because they both love beer and the greater outdoors. Also, the emerald and copper colors they mix in their wedding symbolize water and earth! We love everything about their big day and Joyceanne was the image of radiant bridal beauty in her dream lace gown! Congratulations to the beautiful couple!
All photos were taken by Gina Purcell Photography.
Wedding Dress Style: Customized Version of #CWXT14061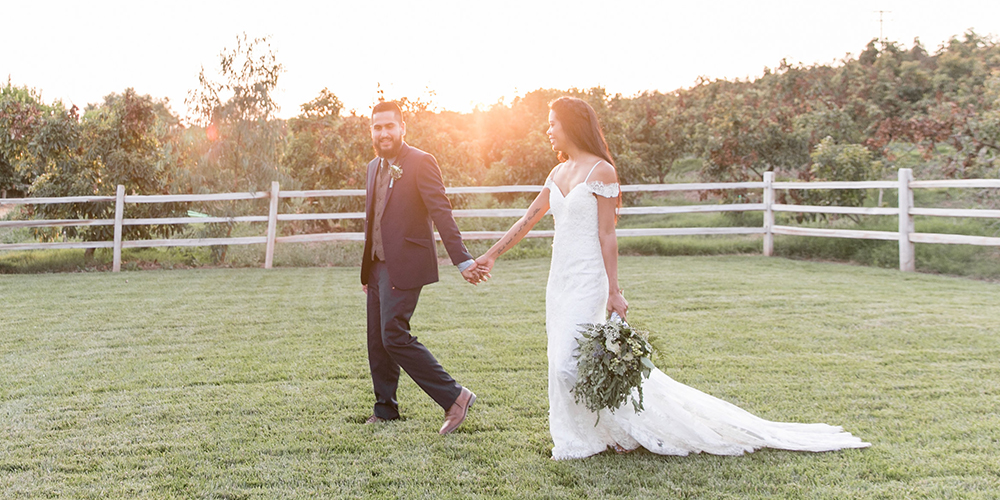 Q: Any advice or tips for future Mrs.?
Hire and wedding planner! I was completely stress free throughout the entire 1 year of planning and even slept in on my wedding day morning because my planner had everything in order! Not to mention, you and your future husband can focus on being engaged and enjoy that special milestone.
Q: Tell us your love story! Where & How did he propose?
We have chemistry, literally! Julio and I first met in Organic Chemistry class and were lab partners. He went on to being a Chemist and I became an engineer, but we dated for 5 years before he got down on one knee on thanksgiving lunch with both our families (our 5 year anniversary).
Q: How would you define the message "Dare to Love"?
I would define it as taking a chance. Having the courage and want to risk some things at the greater chance that is love waiting on the other end.
Q: What was the inspiration behind your wedding theme?
We both love beer and the greater outdoors. We've both brewed beer together and found the best way to mix our love for the outdoors is to hold it at a wine estate. The emerald and copper colors symbolize water and earth!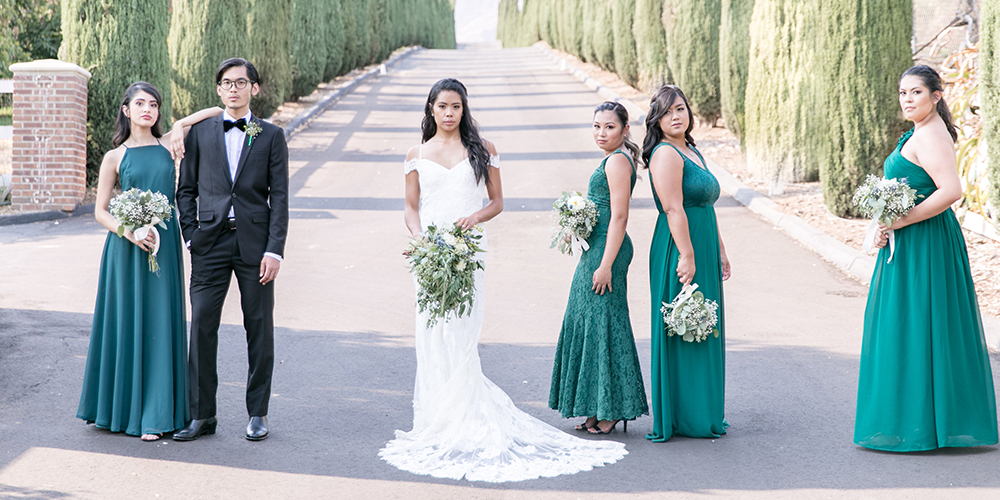 Q: Did you enjoy the wedding planning process? Why or why not?
I did only because of my ever so loving wedding planner Jobelle Torres. She took the stress out of a lot of fine details and helped us focus more on "this or that". The cake and food tasting was probably our most favorite part! Haha!
Q: What was the best/most memorable part of the day?
Julio and I got married in a church. So walking down the aisle as husband and wife in a completely filled church full of our friends and family was the best feeling! I still remember that so vividly.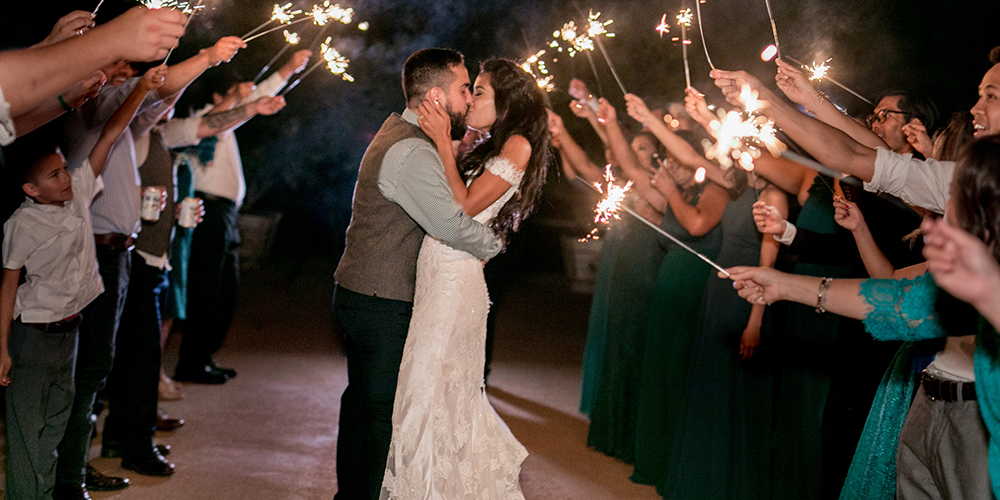 Q: What did you love most about your #Cocomelody dress?
My wedding dress was the show stopper for pictures everywhere, even to passerbyers in downtown as we were leaving the venue. I loved that Cocomelody's designers were able to work with me to customize the dress by making the piece off the shoulder to modernize the piece. It made it that much more special that it's the only one if it's kind. Not to mention the dress flows so well and so light. I danced the whole night in it!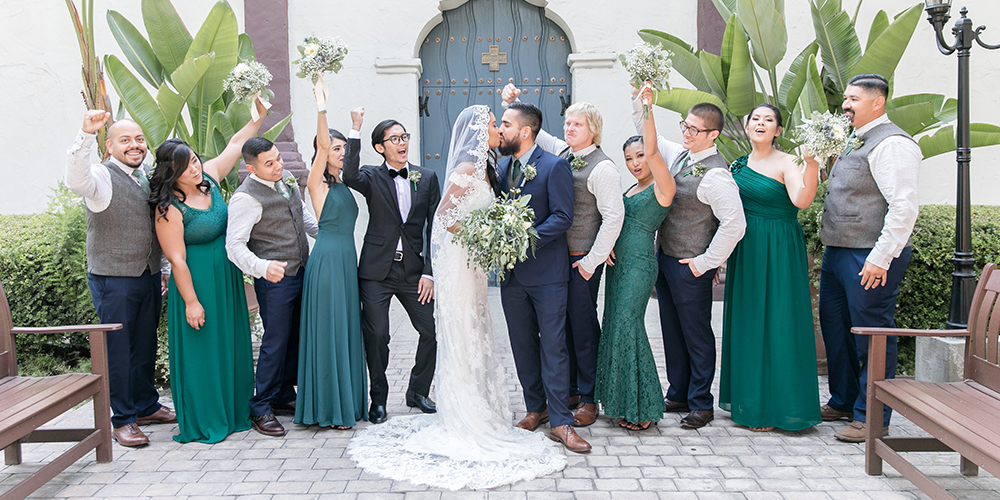 Q: What do you think about Cocomelody and the customer service?
I swore I tried on 40 dresses before almost settling. But luckily I found Cocomelody. From my first steps into the building and viewing the showcase room with JUST my family (what an intimate experience), working with me in my design to change the dress, to the day of pick up, I'm so grateful that the team was sooo helpful and kind, they made me feel so special and excited for our big day. Thanks so much! I LOVED MY DRESS!