Justine & Jarick were married in Townsville. Their nuptials featured simple elegance with a hint of rustic details. Justine was truly like a fairytale princess in her gorgeous #cocomelodydress and all her 'maids were stunning in shade of purple. It's our great honor to be a special part of their big day. Congratulations to this beautiful couple!
All photos were taken by Kate Andison Photography.
Wedding Dress Style: #CWLT1304F
Bridesmaid Dress Style: #COZK1500B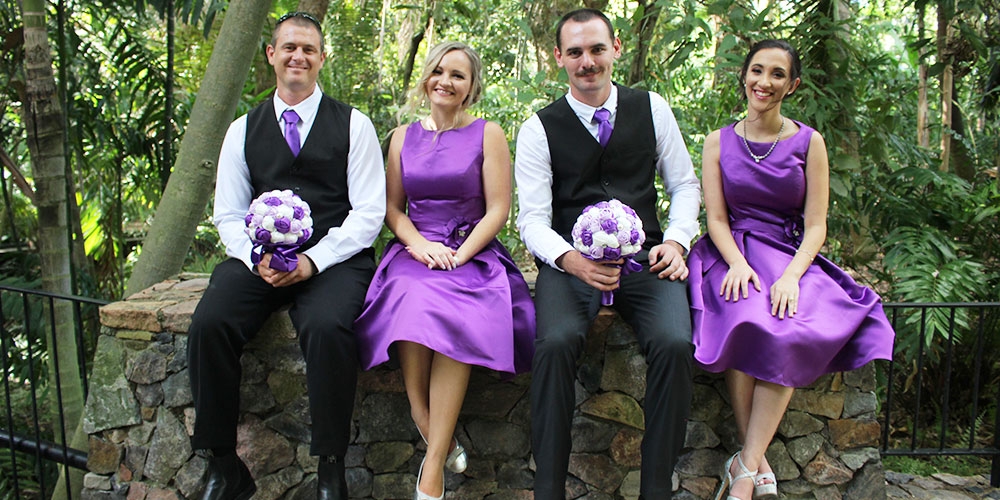 Q: Any advice or tips for future Mrs.?
Do what ever it is that you want! If you try to please everyone, it will take out the fun of wedding planning, and it might not work out in your favor.
Q: Tell us your love story?
An injury brought us together. He hurt himself where he had to be brought back to reality from an exercise. He came to my home town and came into my work, just before our first date. He proposed after my 21st Birthday Party, just after everyone left, I was trying to ask him what he would like to do for the rest of the night, I turned around to find him, down on one knee, telling me that he wanted to grab the most beautiful star in the sky (I love astronomy) and presented me with a ring that he chose because it resembled a shooting star.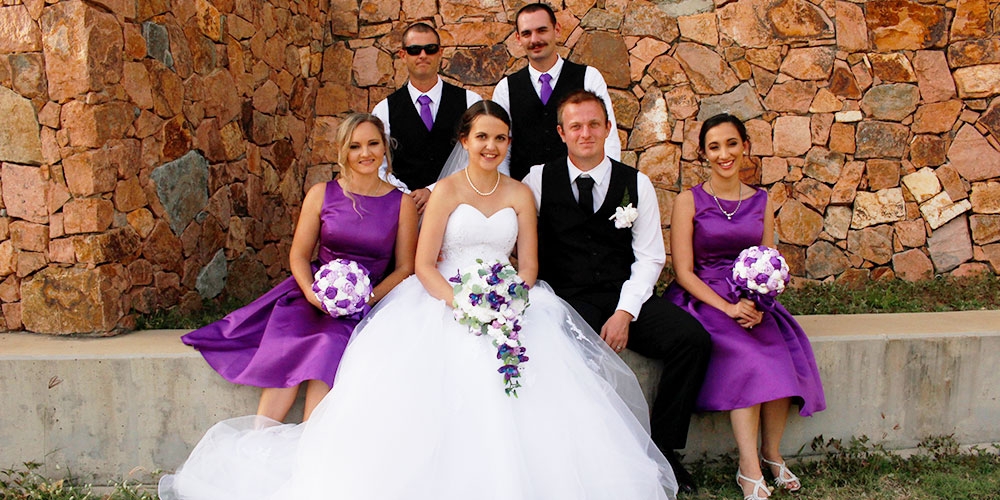 Q: What was the inspiration behind your wedding theme?
I am a country girl, my husband is army, we wanted to combine both my background and his. It had to be pretty, but not overboard.
Q: How would you define the message " Dare to Love"? 
To define dare to love, would be to not be afraid to open your heart to someone. Be ready to take a leap of faith with someone you find special, create a life together, one you always dreamed of. Don't be scared to let someone into your life. We don't know who is going to come into our lives, and why they are going to come into our lives. When those special people do make their way into our lives, we don't know who or when, which is what makes it exciting.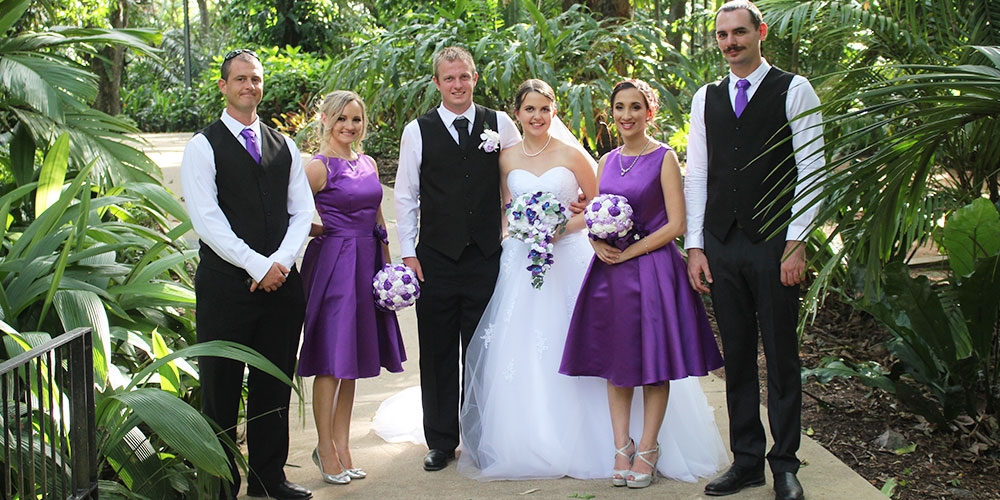 Q: What was the best/most memorable part of the day?  
The most memorable part of my day was seeing the look on his face when he first saw me, I came off a stone bridge into an open forest type area where he was waiting for me. It was everything that I had ever hoped for and more.
Q: What did you love most about your #Cocomelody dress(es)?
My wedding dress looked exactly like the picture, and was perfect. I purchased my bridesmaid dresses through Cocomelody as well, and the colour matched what I ordered, and the dresses looked absolutely outstanding on my bridesmaids.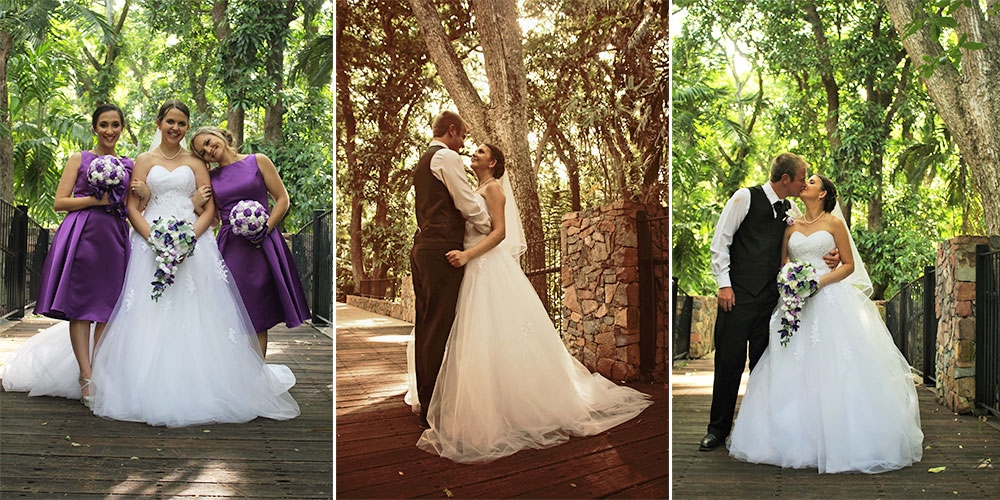 Q:  What do you think about Cocomelody and the customer service? 
Cocomelody is the best! The team is all so helpful and the site is so easy to navigate.
Facebook Review from Justne: