Kassie & Nick's dark and moody wedding in Los Angeles, California just BLEW US AWAY! We're obsessed with those spooky elements, the matching deep red and burgundy florals and more, Kassie's gorgeous bridal look in that custom black lace wedding dress with long sleeves. Let's check out their one-of-a-kind wedding photos below:
All photos were taken by Reynaldo Obrero Photography.
Customized Version of Wedding Dress Style: #LD5731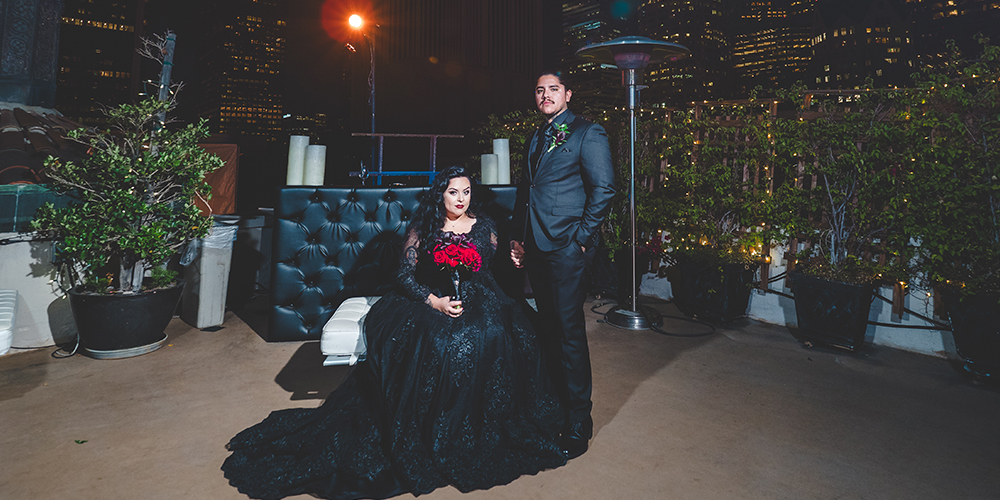 Q: Any advice or tips for future Mrs.?
Hire a planner if at all possible! Hiring a planner takes so much off of your plate during this time! You should be able to enjoy this time as much as possible! Even though it may seem impossible, try your hardest not to sweat the small stuff! No matter what happens to remember to take a deep breath and let it go because, despite anything that may happen, you're marrying the person you love!
Q: What was the inspiration behind your wedding theme?
My husband and I LOVE all things spooky so we decided to get married during our favorite month, October! We wanted to incorporate dark, moody and spooky elements into our wedding while maintaining elegance! Because our color scheme involved mostly black we went with deep reds and burgundies for our florals! The contrast added such an amazing pop to our dark decor! To add to our spooky aesthetic and to incorporate our love of horror we had the 1931 horror classic Dracula playing on a huge projector at our venue all night long!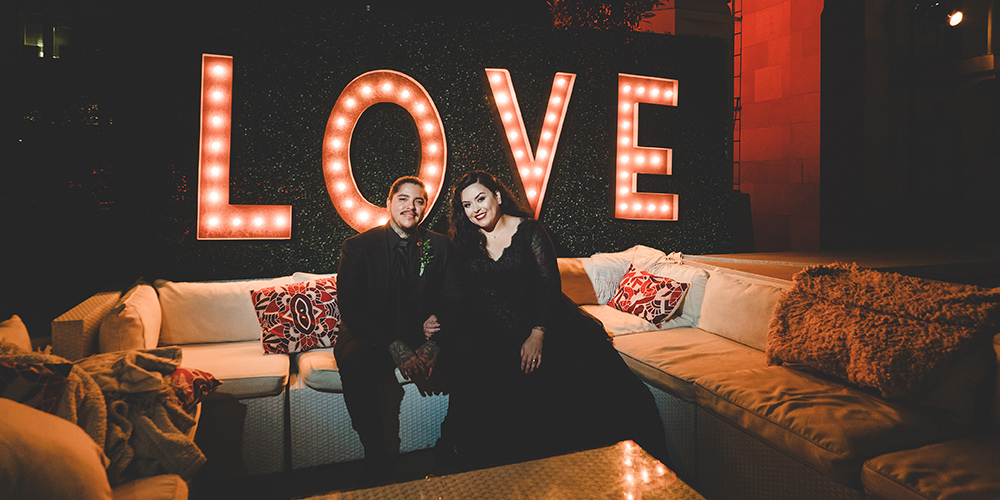 Q: Tell us your love story, where and how did he propose?
Nick and I met for the first time in pre-school! We both went to separate elementary schools and eventually ended up at the same school in 7th grade! Nick noticed I was in his pre-school class photo and we soon became best friends. We remained best friends throughout our freshman and sophomore years of high school. We soon noticed that we liked each other more than friends but didn't want to ruin our friendship so we decided to remain friends. That is until our closest friends pushed us together and convinced us to go out on a date! After some time Nick asked me to be his girlfriend when we were both 16! We stayed together all through high school and college! I guess you could say we grew up together! After 11 years of dating, Nick proposed to at my favorite place in the world, Disneyland!
Q: How would you define the message "Dare to Love"?
Always love without fear. Love courageously and selflessly!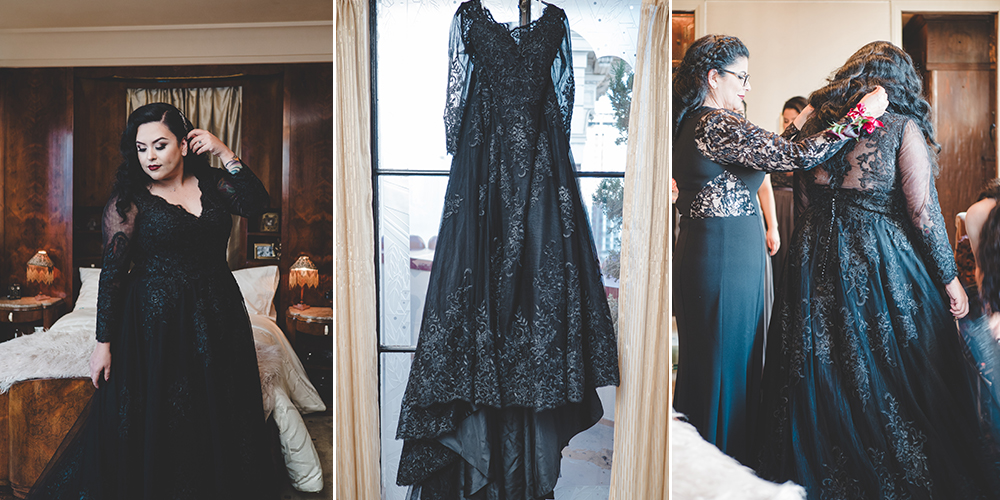 Q: What was the best/most memorable part of the day?
Walking down the aisle with my Dad and looking around and seeing all my closet family in friends surrounding me! Seeing my beautiful bridesmaids and our handsome groomsmen just glowing! Looking straight ahead and seeing the love of my life, my childhood sweetheart smiling back at me. At that moment I knew this was the best day of my life.
Q: What did you love most about your #Cocomelody dress (es) ?
The fact that I was able to customize my dream wedding dress! Black in color with lace! I felt so beautiful in that dress!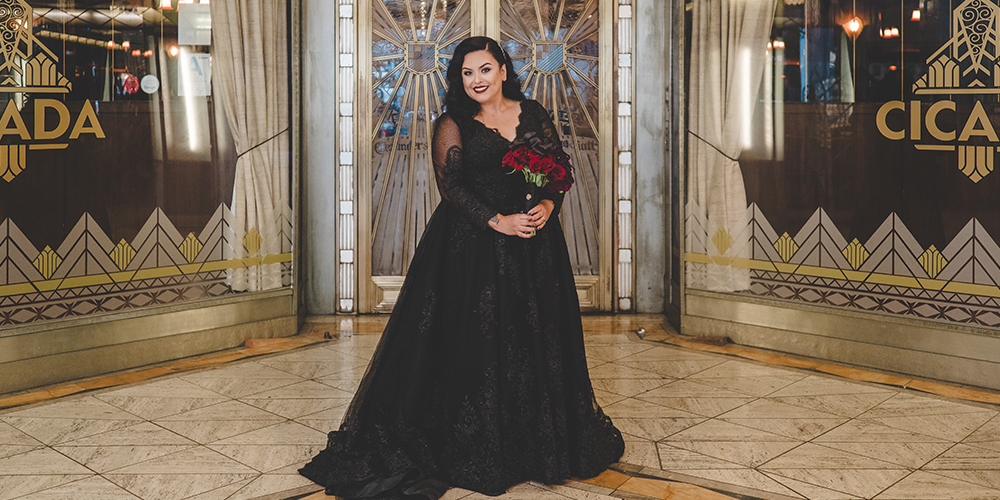 Q: What do you think about Cocomelody?
Service was awesome! The dress was very affordable and of great quality! You Cocomelody made sure my every wish became a reality!