What a stylish pair! Kate & Patrick hosted their romantic wedding at High Strung Hop Farm in Minnesota. They worked hard together to make it the most magical and beautiful venue for them two! Everything was amazing, especially Kate's fit-and-flare lace gown which highlighted her body in the most perfect way! Congrats to Kate & Patrick and can't wait for you to see their wedding pics below:
All photos were taken by: Patrick Photography & Black Feather Creative 
Wedding Dress Style: #LD4342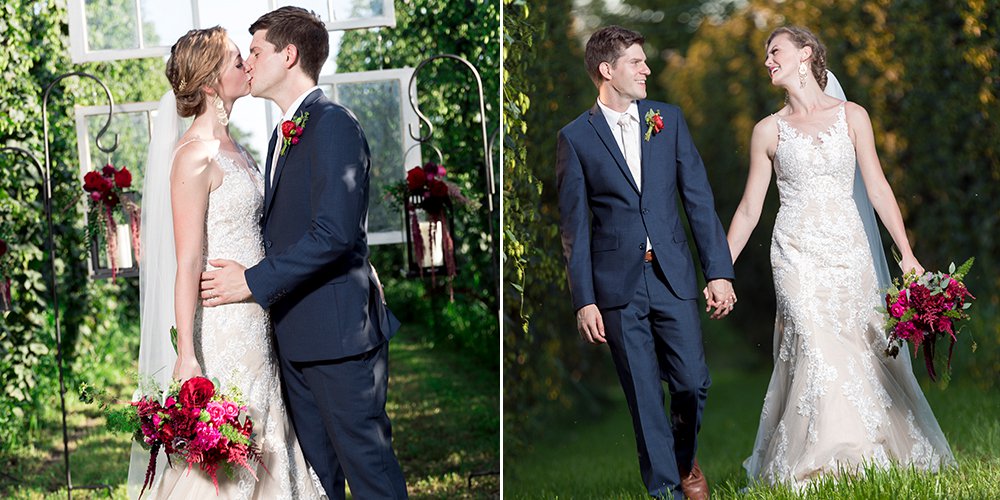 Q: Any advice or tips for future Mrs.? 
You don't need a million people there for it to be special. 
Q: What about your love story? 
I had a crush on the cute bass player in a band freshmen year of college. By the time we met a couple years later, we were both dating other people. We had mutual friends and saw a lot of each other senior year before Patrick moved to China!! After 4 years of travel and jobs and moving, we eventually lived ten blocks apart in Minneapolis.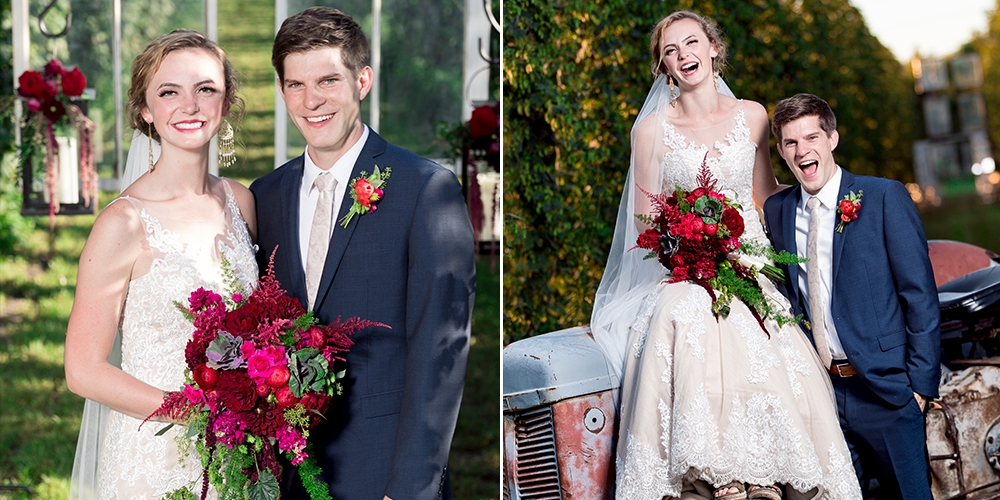 Q: What was the inspiration behind your wedding theme?
We have a farm and it is magical and beautiful. We work hard together, and that's why we work.
Q: Did you enjoy the wedding planning process? Why or why not?
I didn't want anyone to tell me how the wedding is "supposed" to be. It was stressful at times to hear everyone's opinions! Eventually we had the perfect day and it was worth it
Q: What was your hubby's reaction when he first saw you on your big day?
We did a true reveal when I walked down the aisle (no first look). He teared up and my dad teared up and I had to keep it together so my fake eyelashes didn't fall off.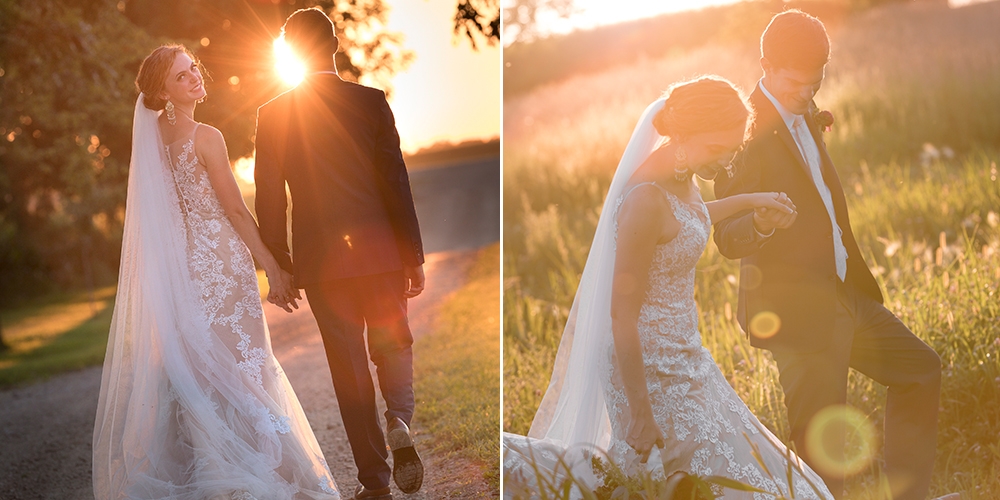 Q: What did you love most about your #Cocomelody dress?
The custom color wedding dress! I didn't see myself as a white dress bride but I didn't see myself as "alternative." I just wanted a nice dark under layer (what's that called?) so the vines/flowers of the dress would really pop and compliment the setting of the farm with its vines. 
Q: What do you think about Cocomelody and the customer service?
Initially I felt like I had questions that got answered at weird times of night. I got really stressed about the small details. But Cocomelody was impressively helpful for not meeting me in person or living nearby.