A simple and modern wedding dress mixed with Marina Village's view in San Diego at Kristina & Heath's wedding. They didn't have a specific theme, only chose some bright, regal colors included in navy blue, plum, burgundy and copper. They enjoyed a romantic yet relaxing wedding day! Cheers to this beautiful couple!
All photos were taken by Puneet Ghai.
Wedding Dress Style: #LD4564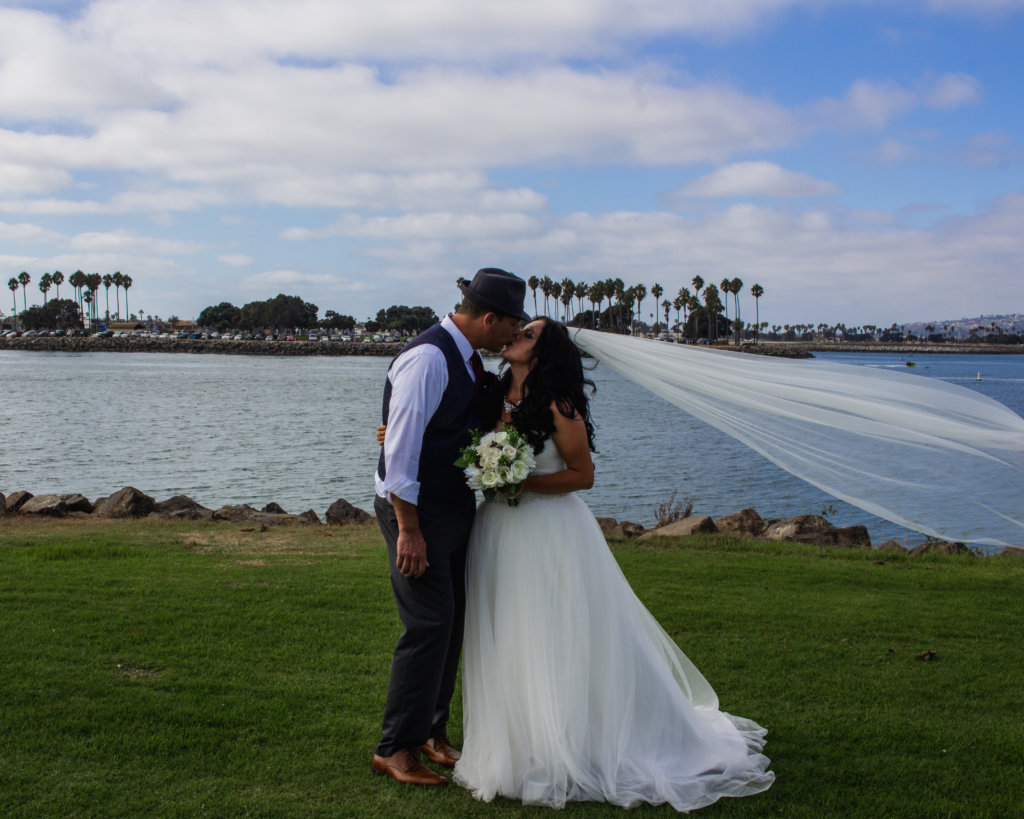 Q: Any advice or tips for future Mrs.?
1. Anything DIY, do it in advance!! Do not wait until the last minute. You think you have time but I promise, you don't. 2. Spray tans: Do NOT do them the night before wedding. I had a spray tan the afternoon before and it was awful. It looked like I didn't even have one done and it was too late to get it fixed. 3. If you are agro about little details, that is OK, but if thing don't go precisely as planned, and this will happen, that is also OK. Guests care about food, music, and alcohol. 4. Don't make your fiance miserable planning YOUR dream wedding. Take his opinions into consideration because it's his wedding, too. Make date nights for each other and remember why you are getting married in the first place. It is not to put on a glam show for people, but to share your love with each other. I'm not saying not to have a big show, I am just saying to remember the man you fell in love with and to include him in the process.
Q: What was the inspiration behind your wedding theme?
I was actually googling wedding color themes and I knew I wanted bright, regal colors. My husband loves the color blue, which I hate, but I wanted to include him, so together we found a middle ground with the navy blue and plum color combo.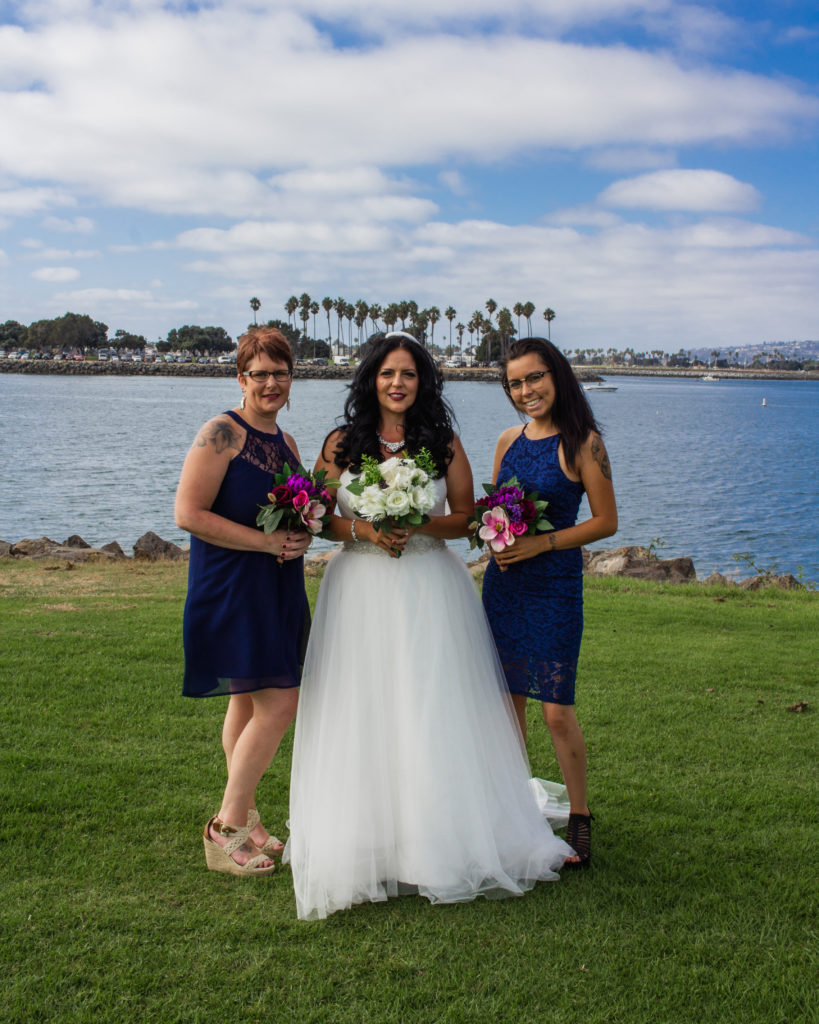 Q: Tell us your love story! Where & How did he propose?
I had always sworn that I would never do online dating but there I was a single mom with no time on my hands but wanting to get out there and start dating again, so I bit the bullet and gave it a try. I had my first date with my husband in September, 2016 and we were inseparable ever since. About one year later, he very gently mentioned the possibility of getting married someday and once he realized I would be open to it, he asked me to pick out a ring style. He picked out the most gorgeous pear shaped halo ring and asked my teenage son's permission to marry me. We were laying in bed one morning and he was telling me how much he loved me and asked me to spend the rest of my life with him. I of course said "yes" and the whole thing was perfect. It was personal, private, and heart felt.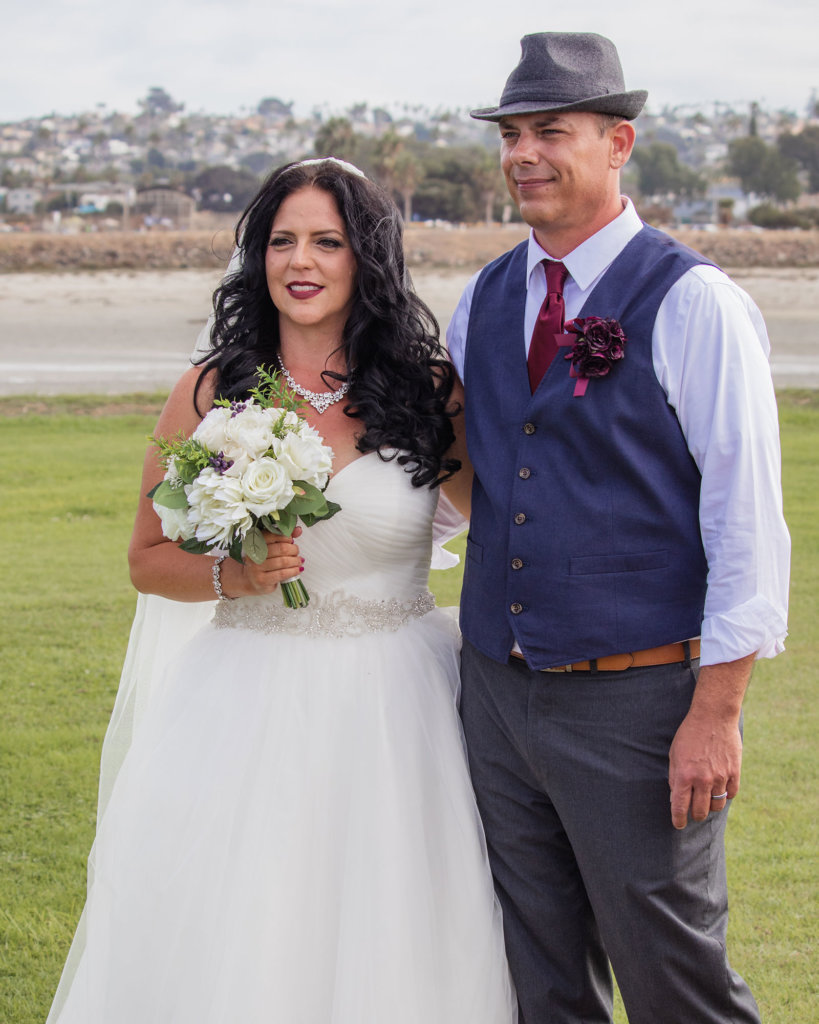 Q: How would you define the message "Dare to Love"?
To me, Dare to Love means no matter how much you may have been burned in the past in love, be brave and take a chance when you meet a good man. You will know he's a good man because our bodies have incredible internal radars. You will know because he will give you an overall sense of peace and calm.
Q: What was the best/most memorable part of the day?
It's wasn't one moment, but a bunch of moments throughout the day. Seeing him waiting for me at the altar, dancing together, cutting the cake, dancing. The whole day was wonderful.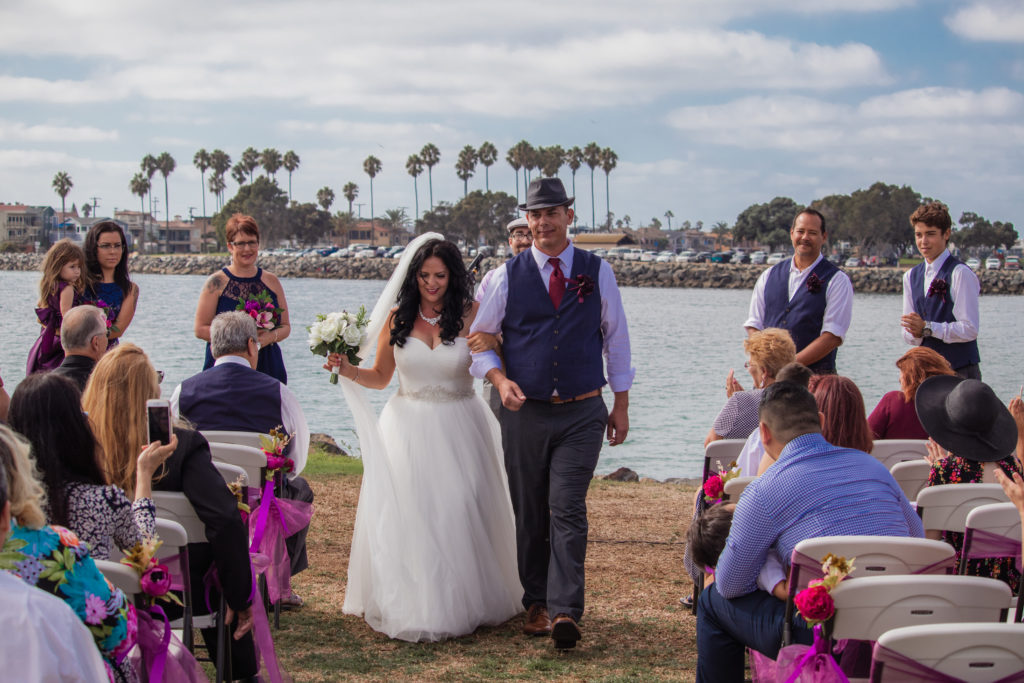 Q: What did you love most about your #Cocomelody dress (es)?
I love the quality of the wedding dress I received for the price.
Q: What do you think about Cocomelody and the customer service?
I think Cocomelody is perfect for all brides. Whether you have a tight budget or have a ton of money to spend, Cocomelody really is a dream come true for brides and their budgets.