Michaela & Brock hosted a country wedding in Pratt Place Barn Fayetteville, Arkansas. Family was the key to the perfect wedding for them. Wearing a beautiful mermaid gown with halter neck, the lovely bride Michaela included some sentimental moments at her wedding, that made the day feel personal and unexpected. Can't wait for you to see their wedding story below!
All photos were taken by Hudson Photography.
Wedding Dress Style: #LD4519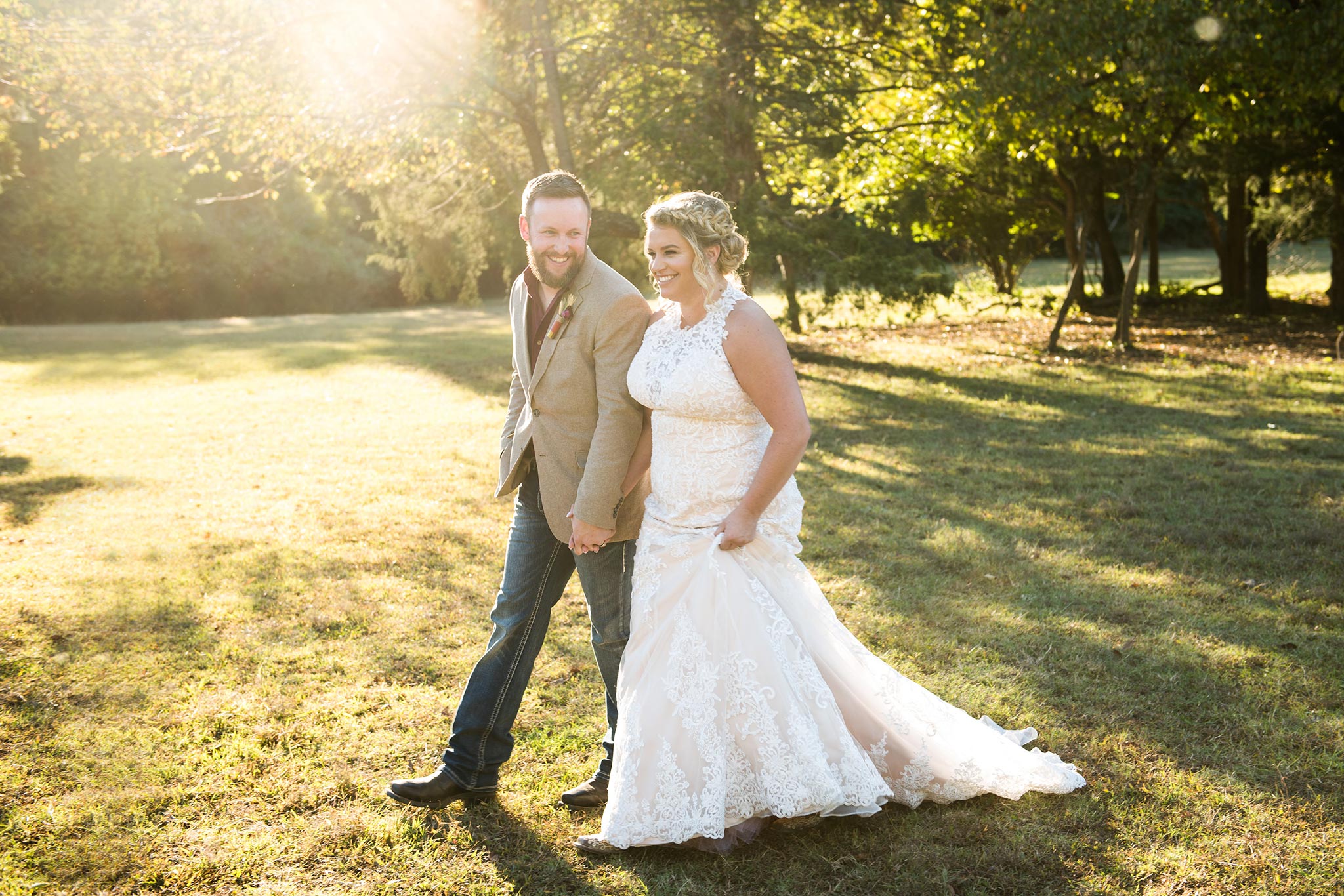 Q: Any advice or tips for future Mrs.?
Hire a wedding coordinator. You want to be able to enjoy the day instead of wondering if things are going according to plan.
Q: What was the inspiration behind your wedding theme?
We had our wedding in a Barn and I got a lot of my wedding ideas from Pinterest. Use it to your full advantage. Show your florist, wedding coordinator, photographer, etc.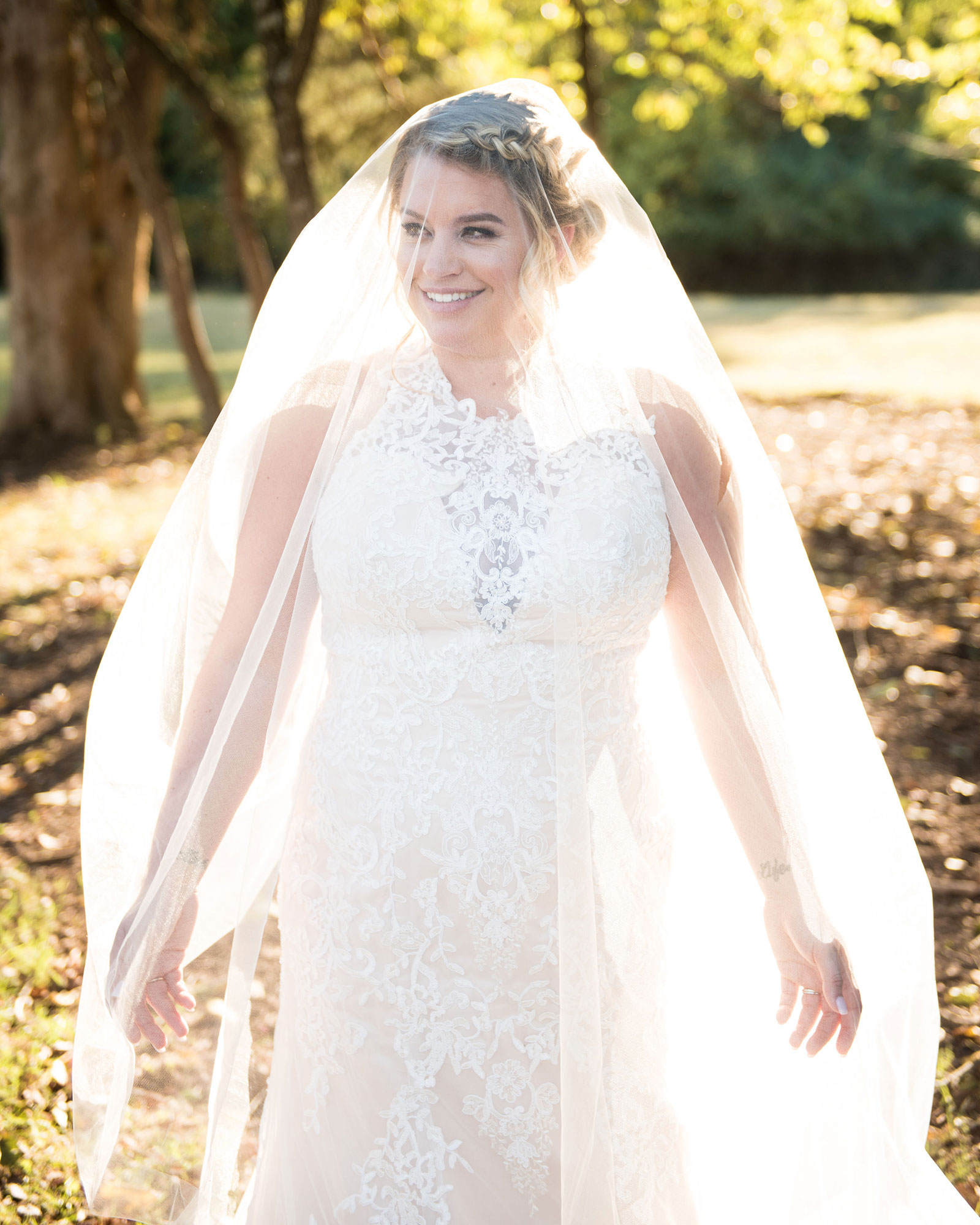 Q: Tell us your love story! Where & How did he propose?
My Husband and I actually met in high school. We lost touch except the random posts on facebook. When I moved home to California he posted something about going to get sushi however, I was pregnant and instead I invited him to go to Chili's with my best friend and I mind you I hadn't seen him in 11 years. The next day we went to an Angels game and just kept moving forward from there. We spent every day together for a year. He helped me welcome my baby girl into the world which at the same time became his baby girl. A year and a half later he proposed to me December 15th, 2017 and we were married in Arkansas October 21, 2018.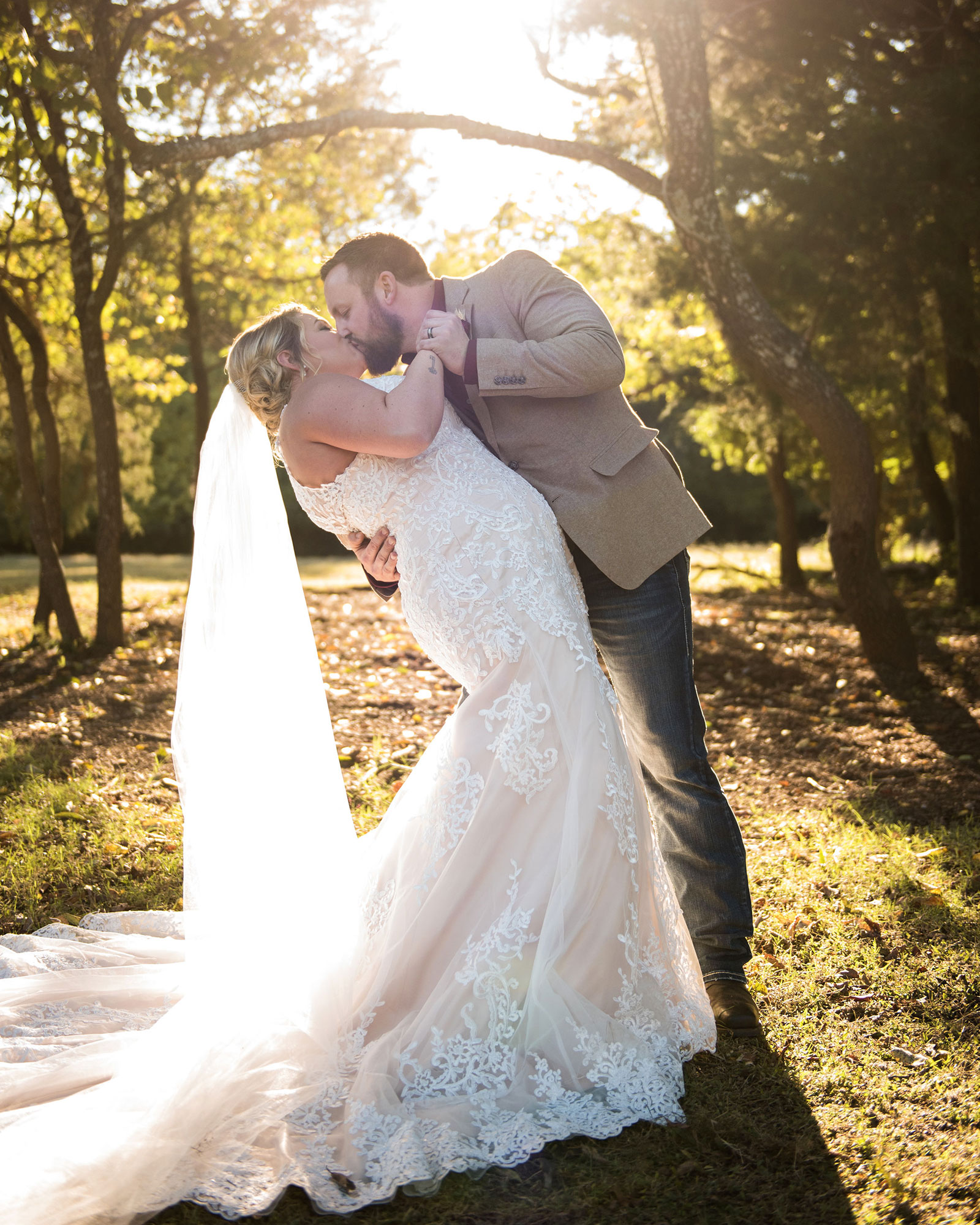 Q: How would you define the message "Dare to Love"?
Daring to be yourself to the one you love. Not a lot of people are able to witness the "Real" you. So I daring to be 100% you is the biggest part of loving someone.
Q: What was the best/most memorable part of the day?
The most memorable part of the day would have to be the part where we surprised our families with Brock officially adopting my daughter and applying his name to her birth certificate. Not a dry eye in site!
Q: What did you love most about your #Cocomelody dress (es)?
My wedding dress was beautiful and I got so many compliments on it. I loved the top since I do have a larger chest it was nice that I could actually cover the girls up.
Q: What do you think about Cocomelody and the customer service?
Their dresses are 100% the real deal and I actually recommend people to find a store and get a dress from Cocomelody.