Toyra & Jimmy tied the knot in  Fort Benning, GA. Their wedding featured a bit of vintage but modern glamour. Toyra was absolutely stunning in her off-the-shoulder mermaid gown and her bridesmaids were also dazzling in those sequined gowns. Congratulations to Toyra & Jimmy!
All Photos were taken by Darryl Ogletree Photography.
Wedding Dress Style: #LWZF15028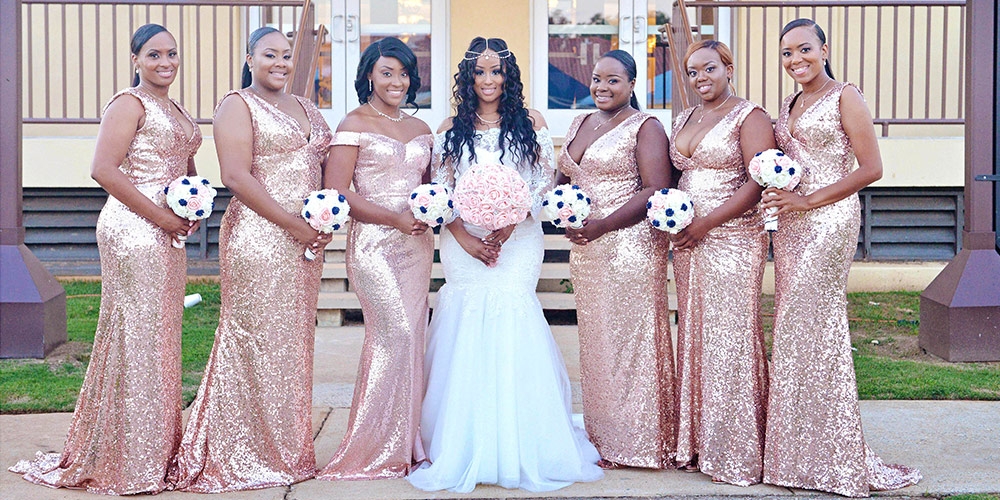 Q: Any advice or tips for future Mrs?
Hire a wedding planner and never forget that it is always about the Bride and the Groom!
Q: What was the inspiration behind your wedding theme?
I wanted a bit of vintage but modern glamour. I wanted the sparkle affect!
Q: What about your love story?
Jimmy and I met at church! The best place any woman could meet the man God created just for her! We were friends for 2 years prior to us dating. Mainly conversed on Facebook, until I felt he was moving slow and I gave him my number. We began dating on March 4, 2015 and Jimmy proposed to me at a surprise baby shower we hosted for my sister and her husband, on New Years Eve 2016.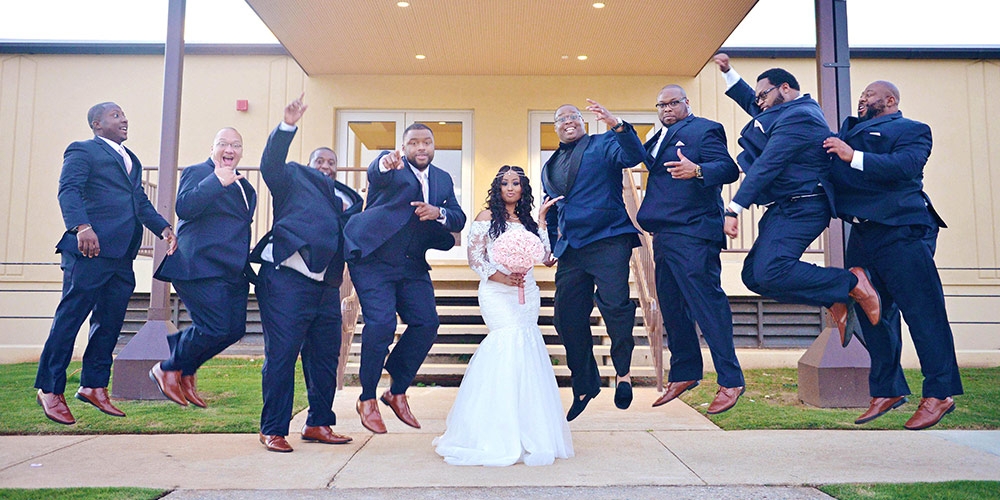 Q: What was the best/most memorable part of the day?
Walking down the aisle and seeing my husband take off his glasses, wipe away tears and mouth WOW!
Q: Where did you hear/find Cocomelody?
Google search!
Q: What did you love most about your #Cocomelody dress (es)?
The style of the wedding dress and the lace in the back was everything to me! No matter how many dresses I looked at, I kept coming back to that dress!
Q: What do you think about Cocomelody?
Cocomelody is amazing! I don't know what I would've done without this company! Amazing quality dresses at prices the average bride can afford. I'm a glamorous woman however I don't like spending a lot of money. But I wanted to find a dress that would still allow me to be glamorous all within my budget. Cocomelody did that just for me!