Leslea & Jacob hosted the rustic/ Nascar wedding in Middleport, OH, we loved all of the things on this special day, Leslea was feeling so touching by seeing the loved one of her life, we will always remember and enjoy every moments as this newlyweb couple! Congratulations to them.
Wedding Dress Style: #LD4050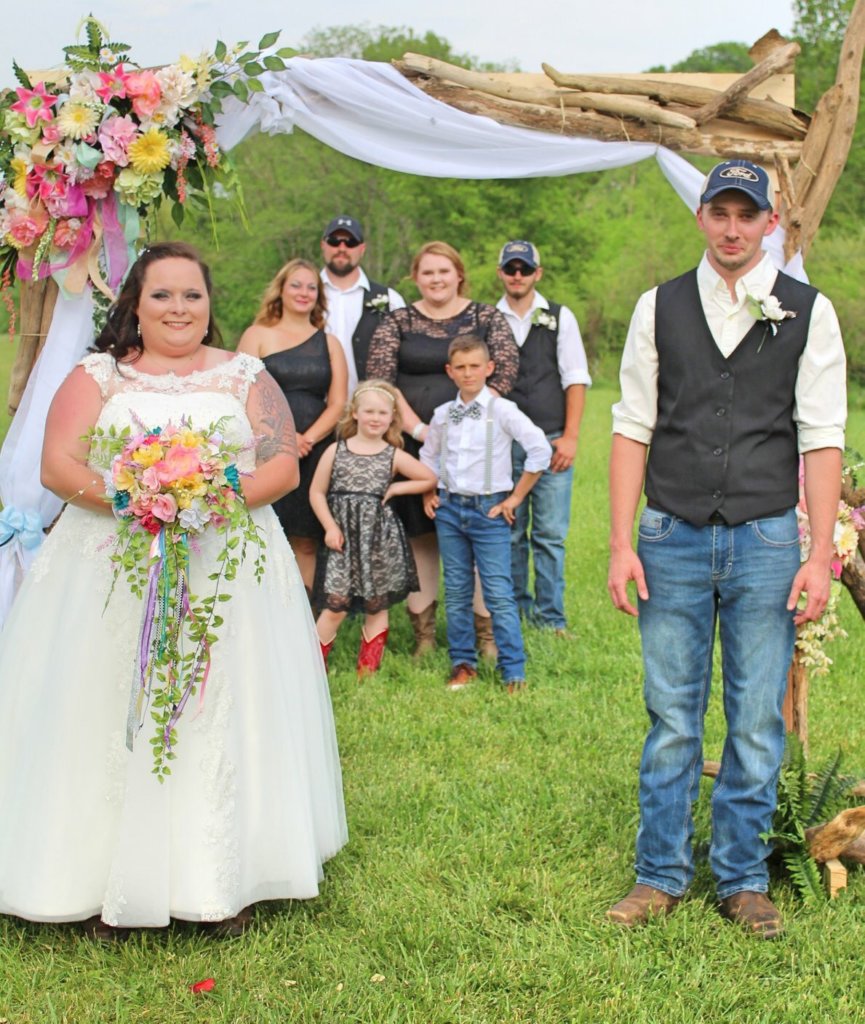 Q: Any advice or tips for future Mrs.?
Don't sweat the small things in life and on your wedding day. Your future hubby will still love you tomorrow!
Q: Tell us your love story! Where & How did he propose? 
He actually proposed at a NASCAR race..we are both huge fans!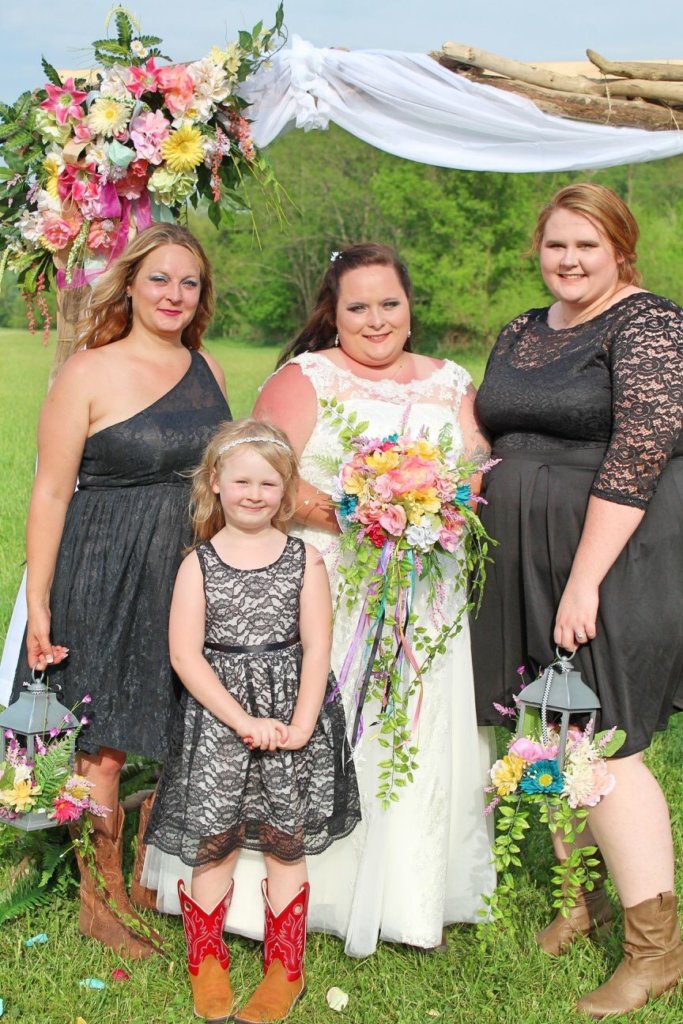 Q: How would you define the message " Dare to Love"?
Love with no boundaries and don't let your love fit into a mold!
Q: What was the inspiration behind your wedding theme? 
Our love of the outdoors & Nascar.
Q: Did you enjoy the wedding planning process? Why or why not? 
Yes & no. I'm a huge procrastinator so I was making signs & decorations for the whole week before my wedding. My mom did all my flowers & she was working on them the night before my wedding!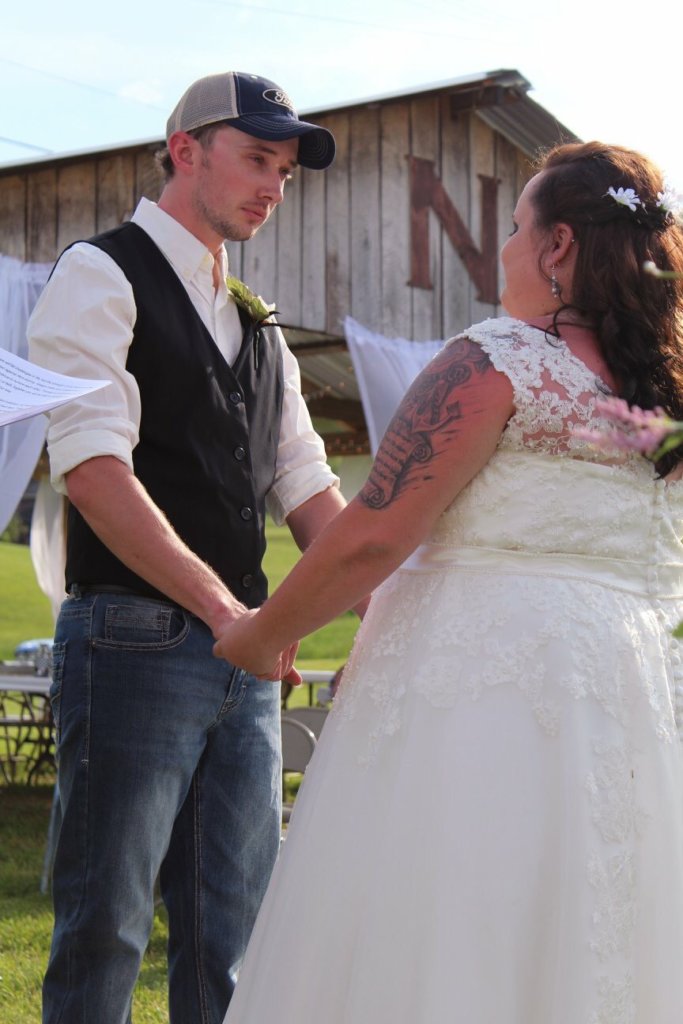 Q: What was the best/most memorable part of the day? 
All of it. There were times I was so mad I could cry but seeing the love of my life surrounded by our families and friends all of the stress and anger of the day melted away. I will always remember and enjoy every moment of everything!
Q: What did you love most about your #CocoMelody dress? 
The wedding dress was so lightweight and COOL. It was 89 degrees F on my wedding day with a slight breeze. I ended up wearing my dress all night long! I could breathe and the material was just so awesome. I didn't sweat like a pig it was great!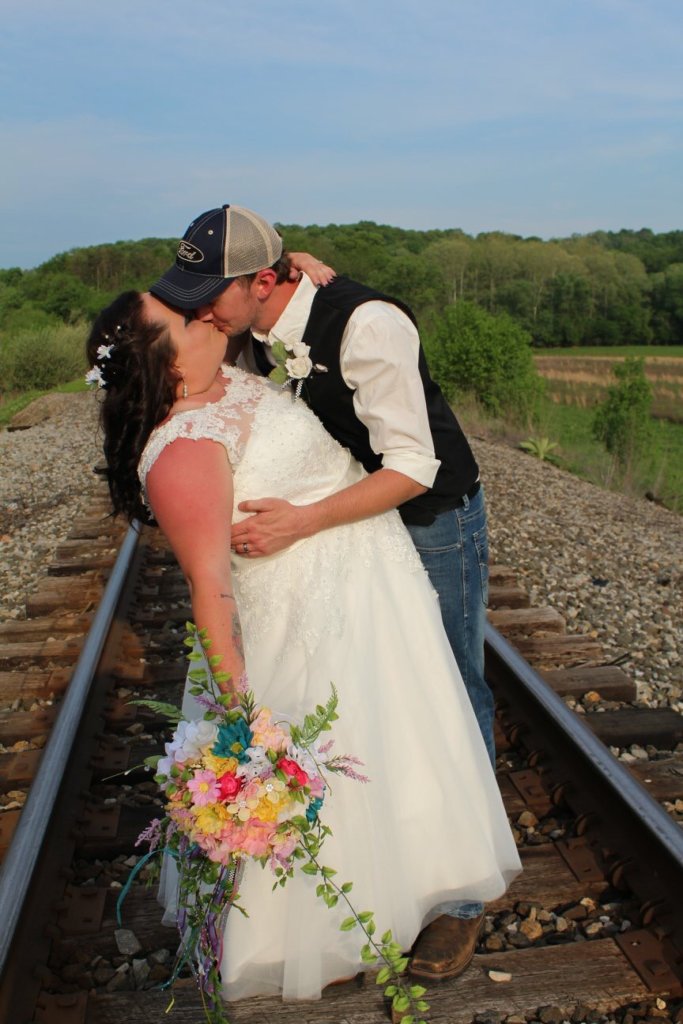 Q: What do you think about CocoMelody and the customer service? 
The cocomelody customer service was great. I was freaking out because I ordered my dress last minute and I was worried it wouldn't come in time so I was emailing every day. Whoever answered my emails was very nice and reassuring about the whole thing. Sure enough, it came in with plenty of time, even 2 days early!