After 7 years' relationship, Lizz & Viktor finally tied the knot in Styria, Austria on September 1st, 2017. There was not a special theme but something vintage or boho with Lizz's favorite colors – rose gold, ivory and marsala. We love the romantic tones and can't take our eyes off Lizz's elegant bridal look! Congratulations to the beautiful couple!
All photos were taken by Christian Jungwirth Photography.
Wedding Dress Style: #LWXT16001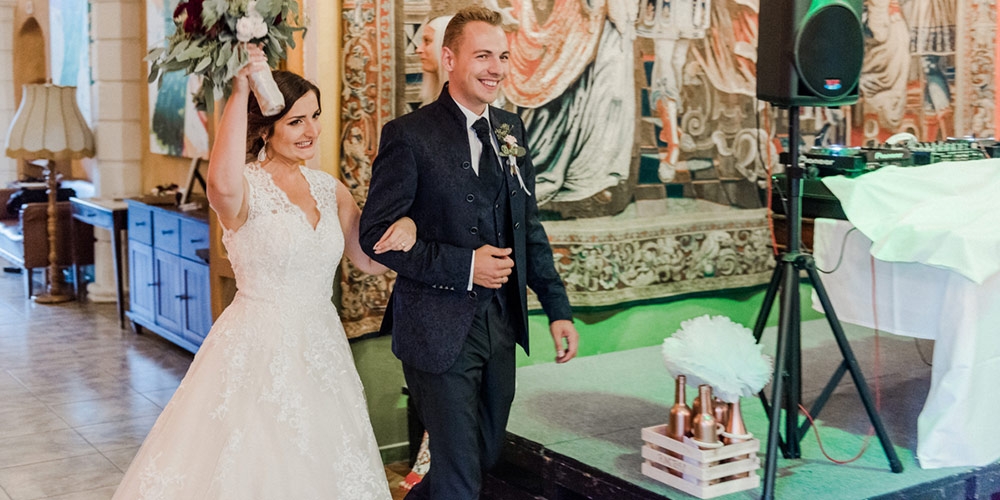 Q: Any advice or tips for future Mrs.? 
Don't panic too much in planning your wedding and do it together as a couple. When the big day comes you won't care about how the flowers are arranged or how the weather is. The only thing you'll feel is love, joy and happiness because you're tying the knot of your lifetime. It's not about celebrating one single day – wedding is about sharing the rest of your life with your one & only. It's about promising to support each other in good times & bad times. A wedding is about the future and all days that come after your big day. You should also celebrate this special day the way you want – not how your guests or parents would like you to celebrate. We're working as wedding photographers in Austria and in 2016 we shot the wedding of a very kind couple. I'll never forget the words of the groom to his bride when they tied the knot. I don't want to be this day the best day in our life, because this would mean that from now on there won't be no days as beautiful as today.
Q: What about your love story? 
We met in 2010 and since september 1st, 2010 we are a couple. We both are photographers and follow the same goals. We're supporting each other and we're working together as a team. In 2014 we opened our studio in Graz, Austria and so we made our biggest dream come true – as a couple & team. In 2015 Viktor asked me to become his wife and he always told me, that he won't marry before the 7th year of our relationship. So we decided to tie the knot ON our 7th anniversary. 🙂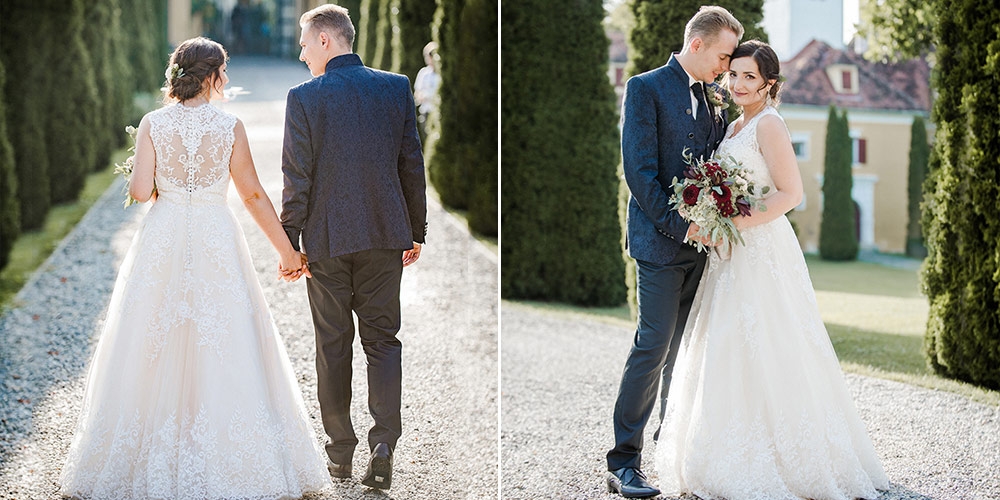 Q: What was the inspiration behind your wedding theme? 
I really love elegace, pure designs and less is more. I'm in love with everything that has lace on it. The colors we chose were our favourite colors. But we didn't had a special theme like vintage, boho or anything like that. 
Q: Did you enjoy the wedding planning process? Why or why not?
We enjoyed it, because our location did the most of the work. (hahaha) And I think for us – as wedding photographers – it's easier to know what you want and  know what you don't. I think it was easier for us because we know the "steps of planning a wedding" quite good, because it's your job.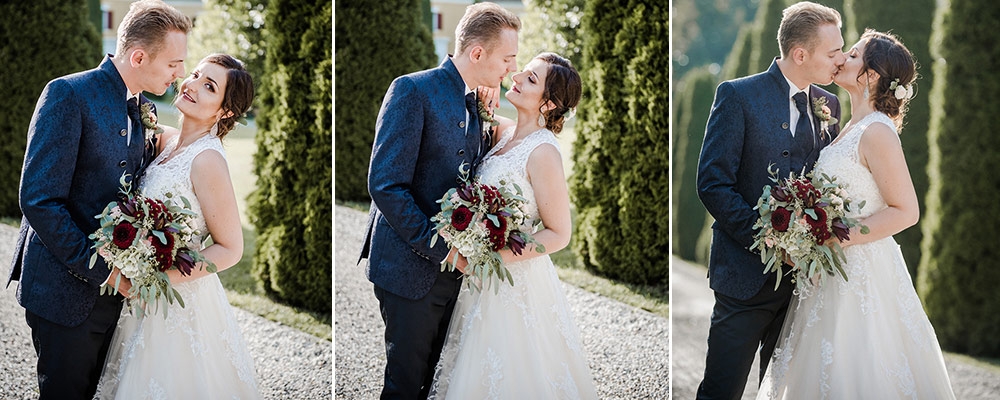 Q: What was the best/most memorable part of the day? 
It was our ceremony 🙂 The moment when you first see your groom is breathtaking!
Q: What did you love most about your #Cocomelody dress? 
I loved the lace and the color. Most wedding dresses are ivory and very very light. This dress had a wonderful champagne color and I loved it from the first moment. 
Q: What do you think about Cocomelody and the customer service?
The ladies of the Villach Store were very nice and supportive. I've been CcoMelody 2 times. I liked it that the lady in Villach also told you when a dress isn't THE DRESS for you. A honest costumer service is very important in finding your dress. I also loved the prices, because I did'nt want to spend 2000€ and up on a dress for one single day.