Walking into forever together like… ✨ Congratulations to Marie & Charles who got married in Quebec City, Canada! Their timeless & classic Fall wedding featured a copper, cream and green color scheme which merged both of their favorite styles together. From the beautiful appliqué details, whisper champagne hue and a matching bouquet with natural vibes, we also love everything about Marie's romantic bridal style. Read more about their story and see some of our favorite pics below:
All photos were taken by Myriam Thibault.
Wedding Dress Style: #LD4395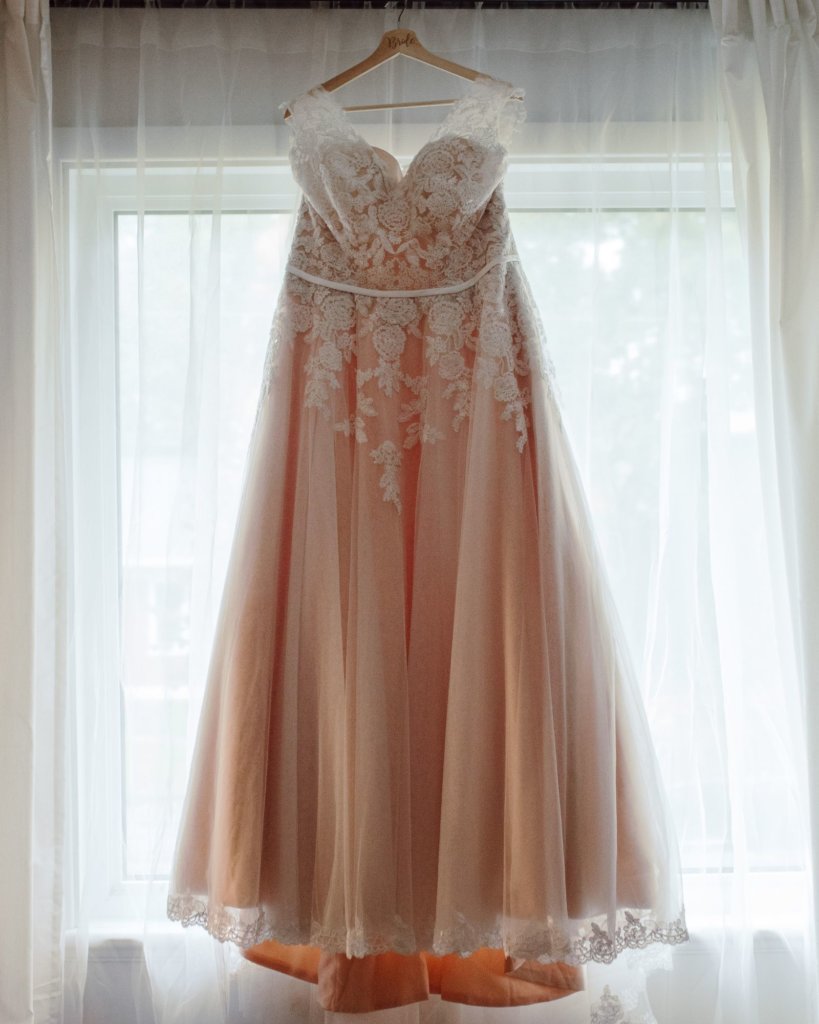 Q: Any advice or tips for future Mrs.?
Figure out early which things you're willing to splurge on, and which things you'll need to save on. For us, we were willing to spend more on photography because those are the keepsakes you get to have forever. Because of this, we needed to save on things like decor and attire. That's how I found CocoMelody, and I'm SO GLAD I did!
Q: What was the inspiration behind your wedding theme?
We wanted our wedding to feel timeless and curated to our styles. I like things to be natural, a little bohemian and classic. My husband likes things to be a little more modern and industrial, but still "outdoorsy". We merged those styles together and came up with a copper, cream and green colour scheme which turned out beautifully. We DIYed some of the decor using copper pipes and found some really beautiful vintage-inspired milk glass vases for our centerpieces. The contrast between vintage and modern was really beautiful, and because we didn't really buy into what was "trendy", we know I pictures (which were our priority!) will feel timeless.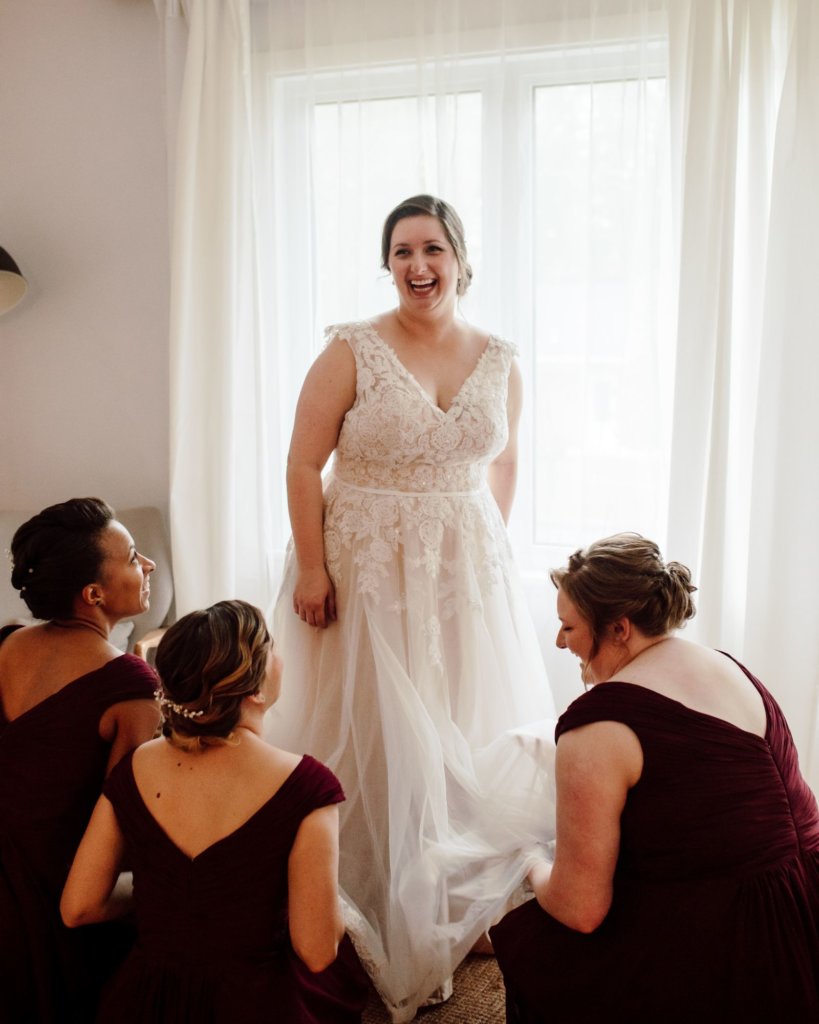 Q: Tell us your love story! Where & How did he propose?
My husband and I are both part-time Cadet instructors in the Canadian Forces. We met on a course in January 2013, but didn't start dating until April 2014 when we met again at another event. Even then, we were long-distance for over a year before Charles moved to Quebec City. We were friends first, which I think is why we're such a strong team now. It's so important to be with someone who you want to spend every day with. We're best friends, and it doesn't feel like we need to "make time" to work on our relationship, it's just the right thing. Mind you, we don't have kids yet so that might change!
Q: How would you define the message "Dare to Love"?
To me, "dare to love" means being there for your partner no matter what, but also having the courage to be honest with them no matter what. It means being able to disagree and be honest, all the while knowing that in the end the love will still be there. Sometimes, you have to take off your "wife hat" and put on your "friend hat" to make your partner see things from a different point of view. I mean, of course we've always got each other's backs, but sometimes that means playing Devil's advocate. And that takes courage in a marriage!
Q: What was the best/most memorable part of the day?
Hands down, walking down the aisle and thinking "OH MY GOD, HE'S CRYING!" It was such an emotional moment, I could feel all the love he has for me in that instant. I could almost hear him thinking about how lucky he felt to have me, and that was the best feeling ever.
Q: Where did you hear/find CocoMelody?
I kept seeing LD3932 on Pinterest when I was searching for wedding dress inspiration, but thought that it would be WAY out of my price range because it was so beautiful. When I finally clicked on it and saw the price, I was floored! I ended up getting LD4395 because the neckline what a little more modest, and would be more flattering for my chest size.
Q: What did you love most about your #CocoMelody dress (es)?
I love everything about my wedding dress, except the fact that I don't get to wear it again! It's classic, intricate, romantic, and flattering. The quality is amazing, my local seamstress couldn't believe I had ordered it online! I just felt like a million bucks on my wedding day, and I can assure you I didn't have to spend that much!
Q: What do you think about CocoMelody and the customer service?
Customer service was great! I didn't send my measurements right after buying the dress, and they made sure I did it the right way and that I didn't forget to send them in before the production time came up. When I received my dress, it didn't fit (probably due to a mistake I made in measuring) and CocoMelody graciously accepted to refund the custom fee, which was helpful in paying for alterations. Overall, it was a great experience and I wholeheartedly recommend CocoMelody!