Marie & David definitely had one Pinterest-worthy wedding! Their wonderful rustic nuptials were set in Perth Zoo, covered in natural colors and accent by a popular, burgundy color palette. Read about their story and see some of our favorite pics below:
All photos were taken by Kayleigh Scott Photography.
Wedding Dress Style: #LWZT15040
Bridesmaid Dress Style: #COZK16001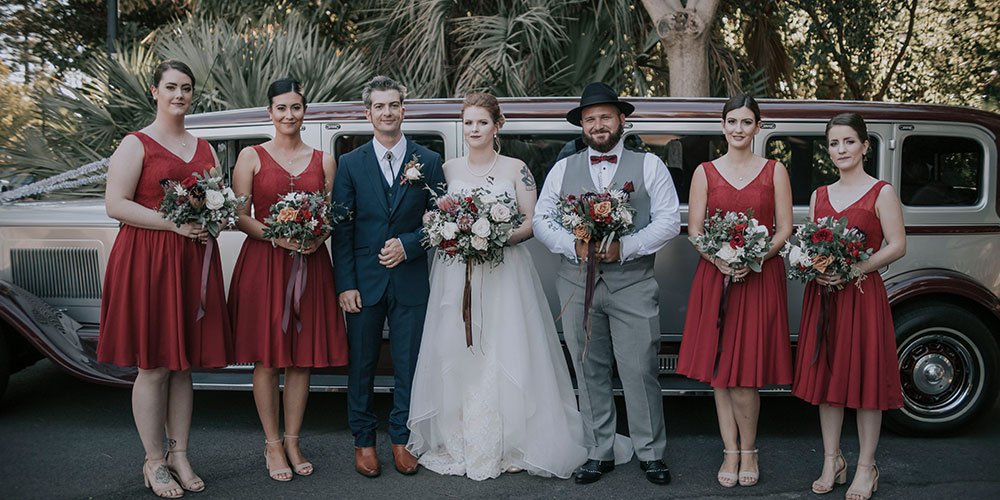 Q: Best wedding planning advice for future Mrs.?
Do what you want to do! It's your day, after all, if you and your partner really want it a certain way, go for it!
Q: Tell us your love story! Where & How did he propose?
We met in 2009 and started dating after he asked me out in a record store. In 2016 we went to Europe to see family and he proposed in a tattoo shop in Marseille, while we were getting matching tattoos!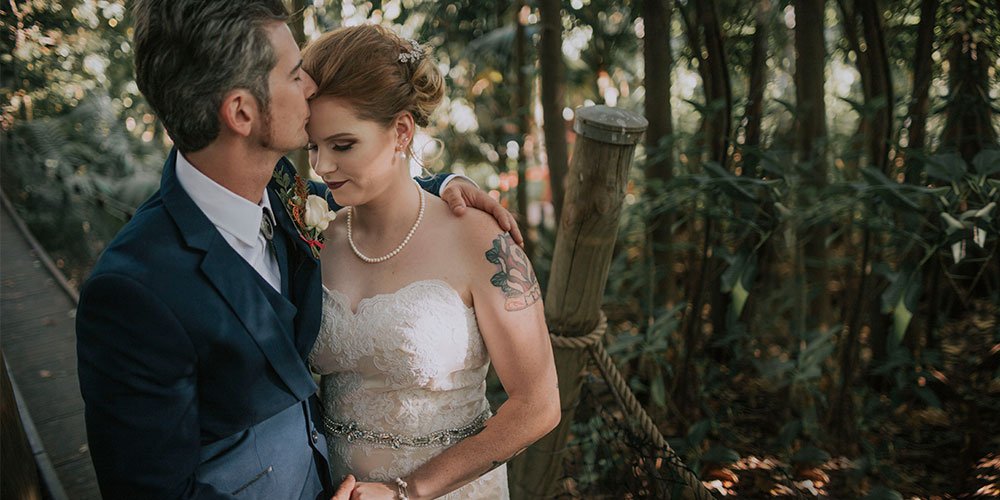 Q: How would you define the message "Dare to Love"?
Dare to Love means you have to take risks for a good relationship. It's hard to be open with someone if you've been hurt before, or to trust and rely on someone when you're very independent. But love doesn't work if you don't take those risks.
Q: What was the inspiration behind your wedding theme?
My inspiration was a lot of pintrest boards! My family is from a rural town so having a rustic theme was important to us.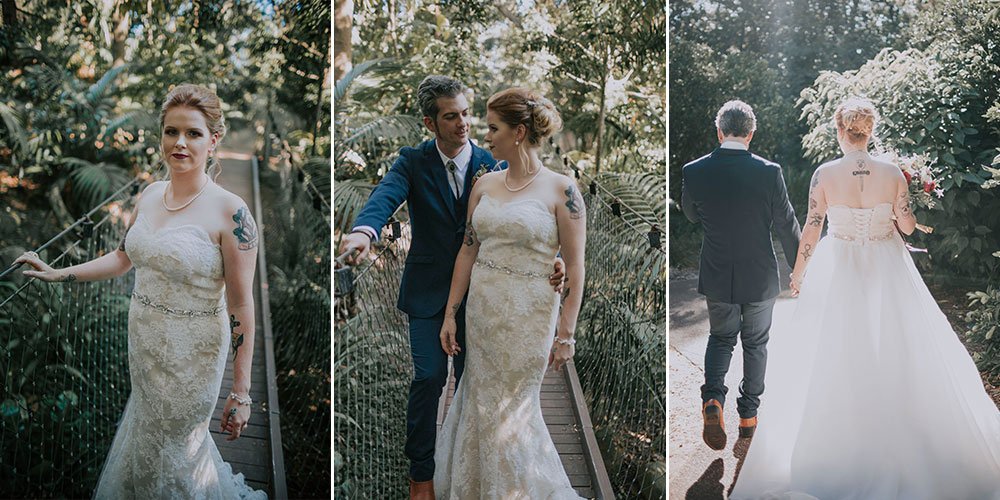 Q: Did you enjoy the wedding planning process? Why or why not?
I did enjoy the fun parts like picking colors, designs etc. I'm pretty organized so I loved having lots of spreadsheets and budgeting. The hard part was making sure we could save enough money for the day we wanted.
Q: What was your hubby's reaction when he first saw you on your big day?
He was smiling and was a bit nervous! He's never seen me with that much makeup and girliness so it was different for him.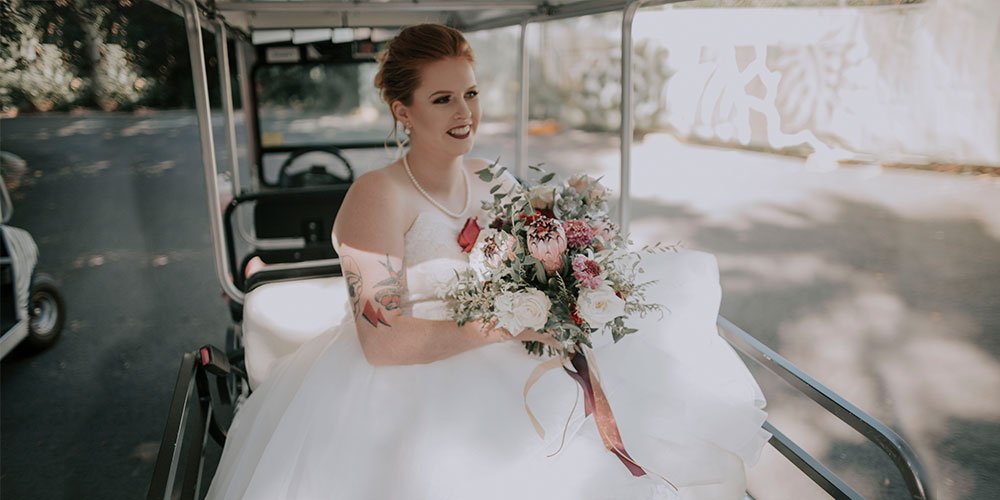 Q: What did you love most about your #Cocomelody dress?
I chose Cocomelody for the bridesmaids dresses because I liked the convenience of getting every dress from the same place. It was really cool to have the custom sizing options as my girls were all different shapes. And the prices were amazing!
Q: What do you think about Cocomelody and the customer service?
I loved that it was really well made for the price. I was preparing myself to perhaps have to buy another dress if it didn't work out, but I was so happy with the quality and fitting. It looked stunning on the day and handled all the walking and moving I had to do!
Cocomelody service has been really good. I like the live chat on the website if you have any questions. It's been a really positive experience overall!