We're so in love with this fairytale wedding! Michelle & Steve's nuptials were set in their parents' backyard with a romantic boho and dream catches vibes that is an absolute dream. Michelle's beading flowy dress and these girls blue dresses that will give you some serious classic inspiration. Check out the breathtaking pics here:
All photos were taken by Brenton from BG photography.
Wedding Dress Style: # LD4369
Bridesmaid Dress Style: #PR2958
Q: Any advice or tips for future Mrs.?
just enjoy every moment it goes so fast and gets some sleep the night b4… I was so excited I didn't sleep. I couldn't sleep. I didn't even get 5 minutes and after 10 pm when the adrenaline wore off I was ready to go to our motel. 
Q: Tell us your love story! Where & How did he propose?
Steve was my best friend for 10 years. Our children grew up together. My marriage fell apart and after a long time of moving forward, Steve asked me on a date. I asked my children what they thought and they told me he makes me happy to go… 2 years later and on a family holiday with my 3 children and Steve's 2 children to Bali steve asked me to marry him while the sun was setting over Tanah lot temple.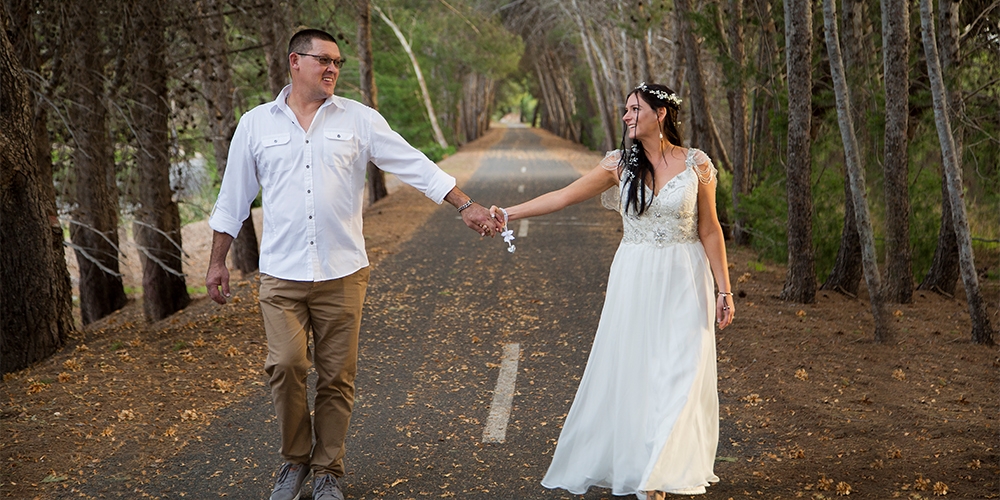 Q: How would you define the message "Dare to Love"?
I would define dare to love by saying take a chance… love is worth it and you never know how perfect something could turn out to be. 
Q: Did you have a particular theme or color scheme? Is there a story behind this color theme and why you chose it?
I sat my daughter and Steve's daughter down and showed them a few dresses from cocomelody.  The color teal was their choice. I then included this color in my dream catcher backdrop I made to go behind steve and myself instead of an arch. We also used this color in the sand ceremony to blend our 2 families together to become one.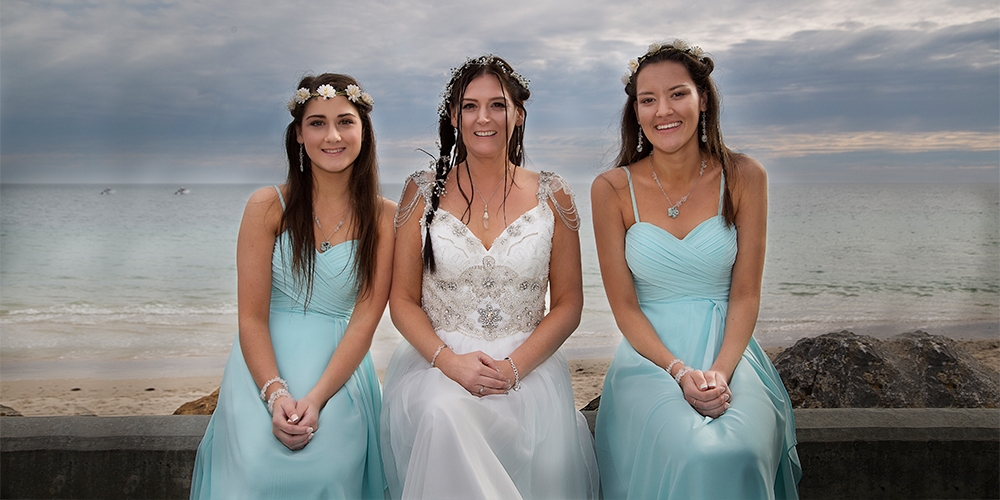 Q: Did you enjoy the wedding planning process? Why or why not?
the wedding planning process was a little stressful, to be honest. I was studying for my diploma in early childhood education and care and I had a placement to complete right at the crucial time.. a couple of months before the wedding. I had some wonderful friends that helped me during this time as we handmade 100 bows for chairs and all the decorations for tables.  We even decorated the wedding glasses for the bridal party.  I will add some other pictures to show what we made.
Q: What was the best/most memorable part of the day?
I loved every bit of the day. My eldest son walked me down the aisle. We included our children in so much of the wedding it became more about all of us joining together as a family than just Steve and myself. 
Q: Why did you choose Cocomelody for your bridesmaids?
I can not honestly remember how I came across your website.  I fell in love with my wedding dress and I told my girls to choose one they liked for themselves to wear. They decided on the style and color. 
Q: What did you love most about your #Cocomelody dress?
my wedding dress. Wow. I loved the way it was made. I loved the beading on my shoulders. It was everything I dreamt it would be. It was so comfortable and I loved the way it flowed from my waistline. I have already recommended you to another friend who is getting married soon and she told me she was ordering her dress soon via cocomelody 🙂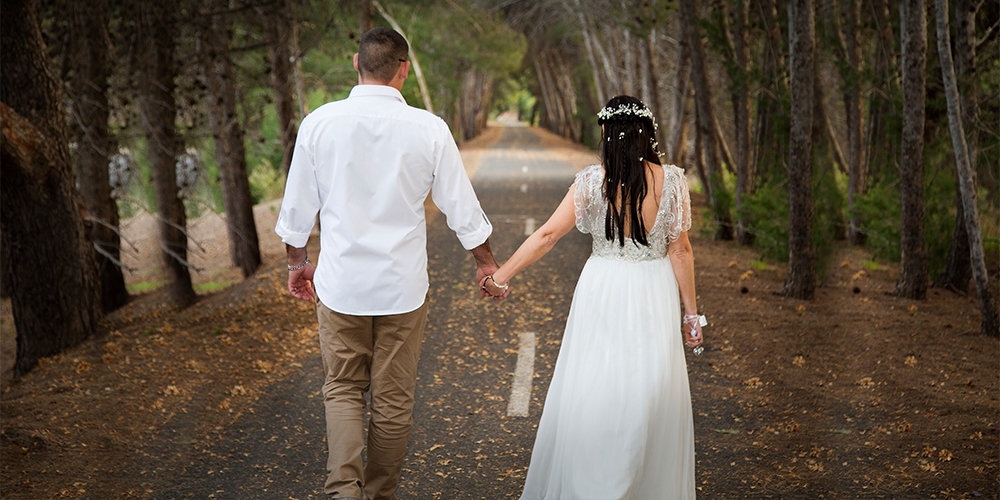 Q: What do you think about Cocomelody and the customer service?
Cocomelody's customer service was wonderful. Very helpful and accommodating. Willing to answer any questions and to work with me in measurements for my daughters.