Choosing bridesmaid dresses are a lot of fun! Seasons can dictate the color of your dress as well as what type of material and length of dress would be appropriate. Your wedding theme can also influence the color of your bridesmaid dresses. The color of your flowers, wedding invites, and decorations can serve as the base to dress your bridesmaid in the same color.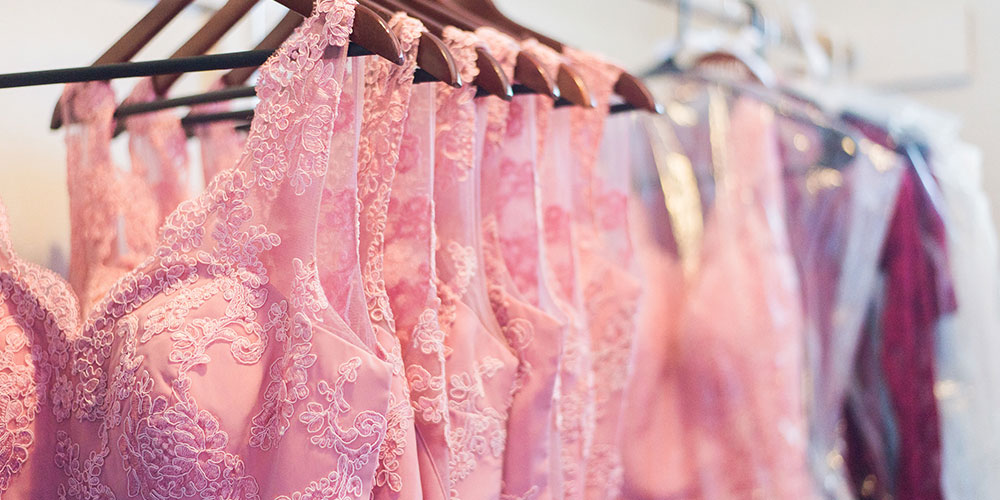 What's great about a fall wedding is that you can incorporate rich pigments and dark hues in your dress and still look festive and gorgeous. Here are a few colors you can choose for your dress for a fall wedding:
1. Deep Green
From turquoise to rich teal, emerald and olive, green bridesmaid dresses can either be styled to look luxurious or laid-back. Opt for a mint green dress with beaded embellishments or go for a subtle ombre look with shades ranging from sage green to bright apple. You can also pick a simple, flowy green chiffon gown with a wrap neckline and create interest with a delicate gold belt and a bold bouquet. Don't be afraid to mix different textures together, try sparkly gowns in gorgeous greens or opt for lace or embroidered detailing.
2. Gray
Not only does this shade complement an array of skin tones, it also works with a variety of wedding styles. Soft gray tones like a dusty dove and bluish gray can give a pretty glow to your girls. Opt for a dark charcoal gown with a halter neckline and an all-over sequined body for a glam look or select a dainty dove-hued dress with gilded tulle and chiffon for an ethereal and romantic setting. Add drop pearl earrings and a thin, feminine bracelet to give an elegant look to your bridesmaids.
3. Neutral Tones
Neutral tones like soft pastels and blush are your best bet, no matter what season. A neutral dress permits you to have a lot of freedom with color throughout the wedding. A pleasing and approachable embroidered dresses in neutral tones of white and cream can look ravishing against rich elements in your wedding theme. Gold and soft metallic dresses paired with pink bouquets add warmth to the fall setting while making your friends look radiant. Opt for rose gold jewelry with clear crystal stones to effortlessly combine the pinks and golds in the neutral palette.
4. Navy Blue
A powerful blue displays a subtle vibrancy and sophistication that exudes quality and luxury, making it a great choice for fall. A deep navy gown with embellished shoulders will be perfect for a fancy evening affair to add a splash of uplifting vibrancy. Pick flattering necklines in halter, wrap and one shoulder styles, perfect for a jubilant ceremony. An electric blue dress is exciting and dynamic and makes for a show-stopping gown that gives an extra wow factor to your bridesmaids with unmistakable confidence.
5. Purple
Different shades of purple works great for a fall wedding. Bright, elegant and mysterious, this rich hue is undeniably regal. This timeless color has many appearances and is incredibly versatile. You can try to mix and match different purple shades for a pretty ombré effect. Soft lilac and lavender work well for beach or countryside weddings whereas deep purple looks royal and luxe, perfect for formal weddings. Add some bling with your shoes; you can opt for metallic heels in gold, silver or bronze.
6. Red
Deep, saturated, moody tones are so in right now and a lush red will be a feast to the eyes. Oh, what a sight will it be to watch your bridesmaid walk down the aisle wearing the powerful color of love and passion! Choose stand-out dresses from complimentary red, wine, and crimson shades and add striking jewelry. A luscious red is warm, sensual and immediately pleasing to the eye and the clash of it against a neutral wedding theme is magic. Flowers in softer hues can be the missing piece that brings together two very different styles in harmony.
If the bridesmaids find it difficult to agree on a similar color, choose colors from a similar palette to avoid looking mismatched. Fabrics like satin, dupioni, organza, silk, and taffeta work well for fall weddings. You can give your maid of honor a stand-out look with some sequins while the rest of the bridesmaids can make their choice regarding dress styles. If you're worried about the brisk temperature try using beautiful faux fur bolero or fur shrugs to your lace bridesmaid dresses. They can add a luxe, glam factor to the outfit and will look stunning in the wedding photographs.