That's what true love means! Just fall in love with Nicole & Tony's elopement in Rood Bridge Park, Hillsboro, Oregon. They had a unique "March Forth" theme and also had some amazing photos with the background of street art! It was such a pleasure to make Nicole's dream dress and to see her stunning bridal glow! Congratulations, Nicole & Tony!
All photos were taken by Brenda Vaughn
Wedding Dress Style: #LD4436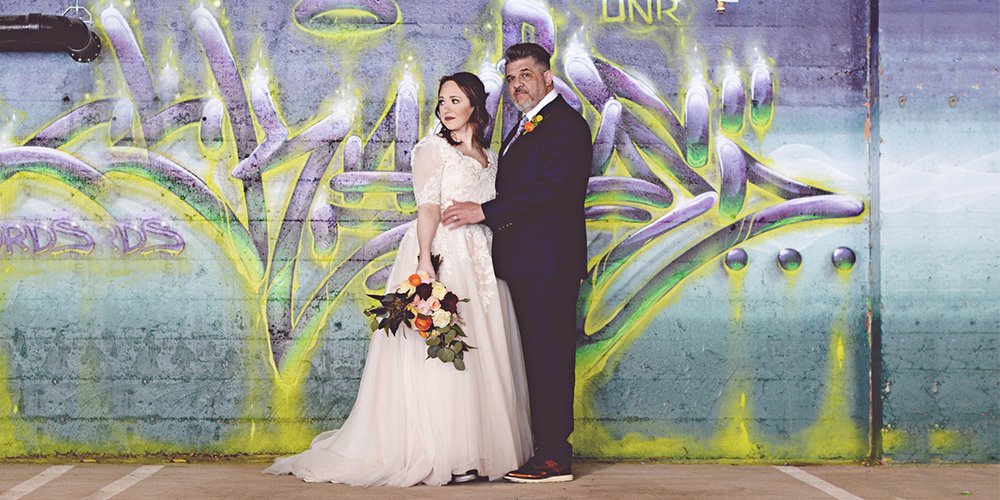 Q: Any advice or tips for future Mrs.?
Your wedding day is about you as a couple. Do not feel pressured to meet the expectations of those around you. Plan your wedding day so you can actually enjoy it and cherish it as a couple/new family!
Q: Tell us your love story! Where & How did he propose?
I moved for a job, and we met the old fashioned way at work. He was a wonderful gentleman and it did not seem real! Both of our lives were in difficult places and we just found each other, I knew right away! The quote we used to describe us is "They slipped briskly into an intimacy from which they never recovered." – F. Scott Fitzgerald
He proposed on our first "big" trip together at Windansea Beach, San Diego, California. We spent that week visiting his childhood homes, schools, and landmarks. It was perfect!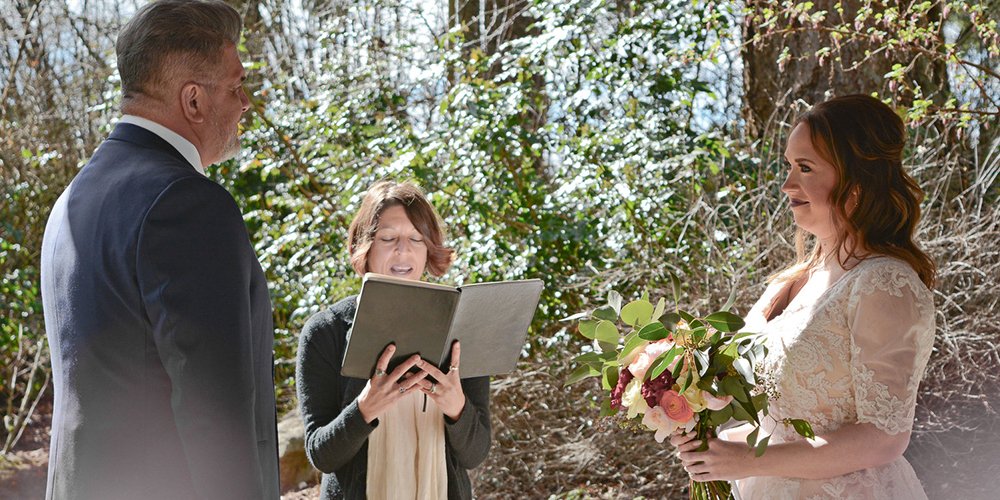 Q: How would you define the message "Dare to Love"?
Love, real love, where you are vulnerable and honest and open, can be terrifying. Trusting someone with your life and heart is never easy. But it is so worth it! The happiness in finding a life partner, to share in every joy and sorrow, is one of life's most beautiful gifts, but you MUST "dare to love"!
Q: What was the inspiration behind your wedding theme?
We chose the day because it was also was a mission statement, to "March Forth" as a couple. Other than that, our theme was just to have color and love!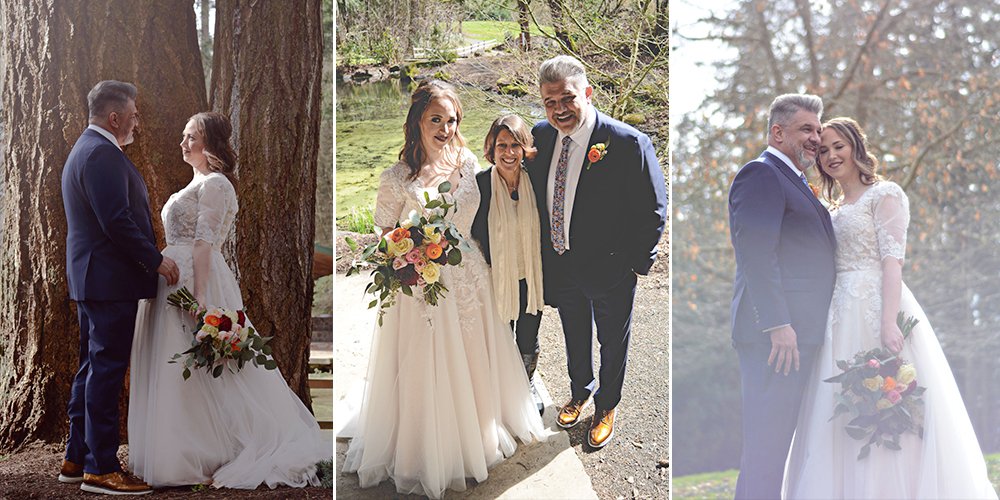 Q: Did you enjoy the wedding planning process? Why or why not?
NO. We eloped for this very reason! 🙂 Our ceremony was just myself, my fiancé, and his daughter. It was so special. We are family.
Q: What was your hubby's reaction when he first saw you on your big day?
BIG SMILE and tears!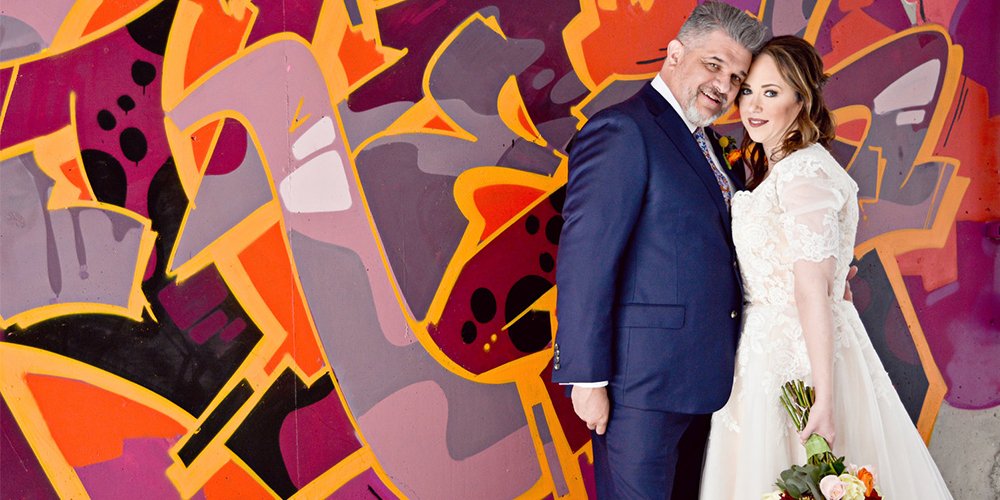 Q: What did you love most about your #Cocomelody dress?
It was so much more beautiful than anything I saw in big box stores or boutiques! It was so well made, beautiful colors and lace, attention to detail. I also got to see so many real bridal pics on social media of different versions of my wedding dress that I knew it would be amazing!
Q: What do you think about Cocomelody and the customer service?
Everyone I talked to was SO SWEET and helpful! Even on website chat, email, Instagram, etc. Cocomelody's interact with brides and that makes all the difference!