Tristen & Tyler tied the knot at Academy Theater in Hagerstown, Maryland, USA and their wedding featured kind of a nerdy theme, with bookish and boardgame touches! Having a celebration that incoporated their hobbies was the perfect way for the couple to start a timeless love story of their own. Read on to see their love story below!
All photos were taken by Francheska Pastor.
Wedding Dress Style: #LD3932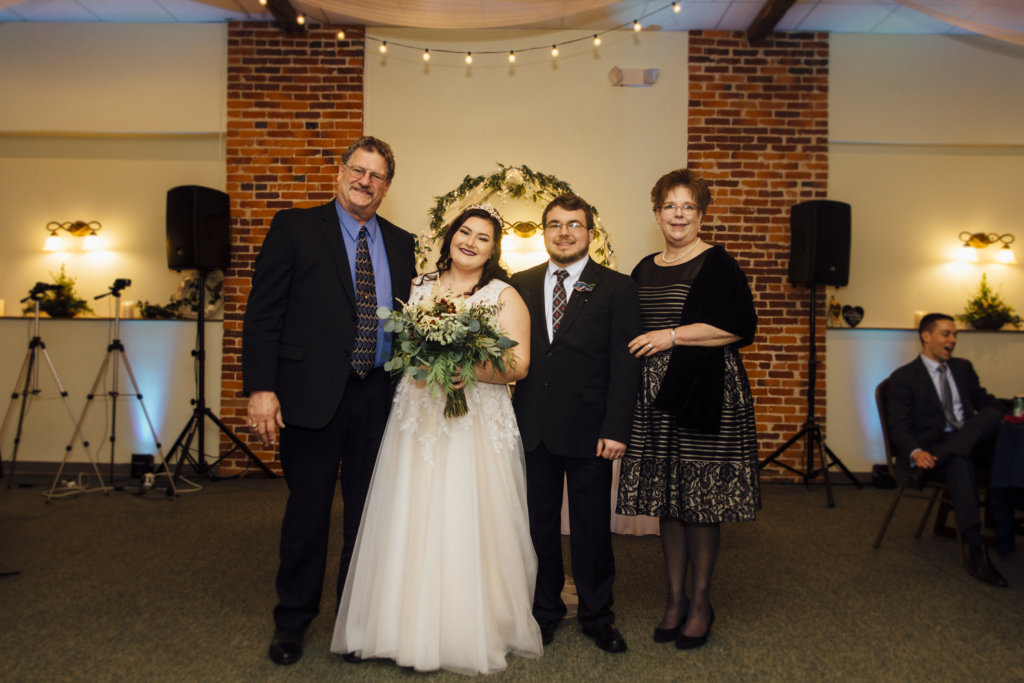 Q: Any advice or tips for future Mrs.?
Don't sweat the small stuff, not just on your big day, but in general. Nothing is ever going to work out perfectly so just enjoy the parts that do and try not to stress about what you can't control or things that won't matter in a few weeks. Soak up the moment because you don't realize how quickly time passes, don't let all that planning go to waste, have the pictures or video taken, so you can enjoy it forever.
Q: Tell us your love story! Where & How did he propose? 
We met online and spoke for a few weeks before I eventually agreed to meet up with him, so we really got to know each other over hours of phone calls and asking questions every day on Whatsapp. The second we met we both had this connection, even though we were both super nervous and could barely speak for the first 30 minutes of the date. Our quick coffee date turned into an 8-hour first date and I knew we were on to something special. We were longish distance right up until the wedding, so it was difficult not seeing each other as often as we would have liked, but definitely made us appreciate our time together. He met my family in September 2017 and asked them for their permission to marry me. He proposed in October 2017 by taking me back to the park where we had our first date and our first kiss, he had our friends hiding out of sight taking pictures and we celebrated by having pizza with them at the place he took me to on our first date.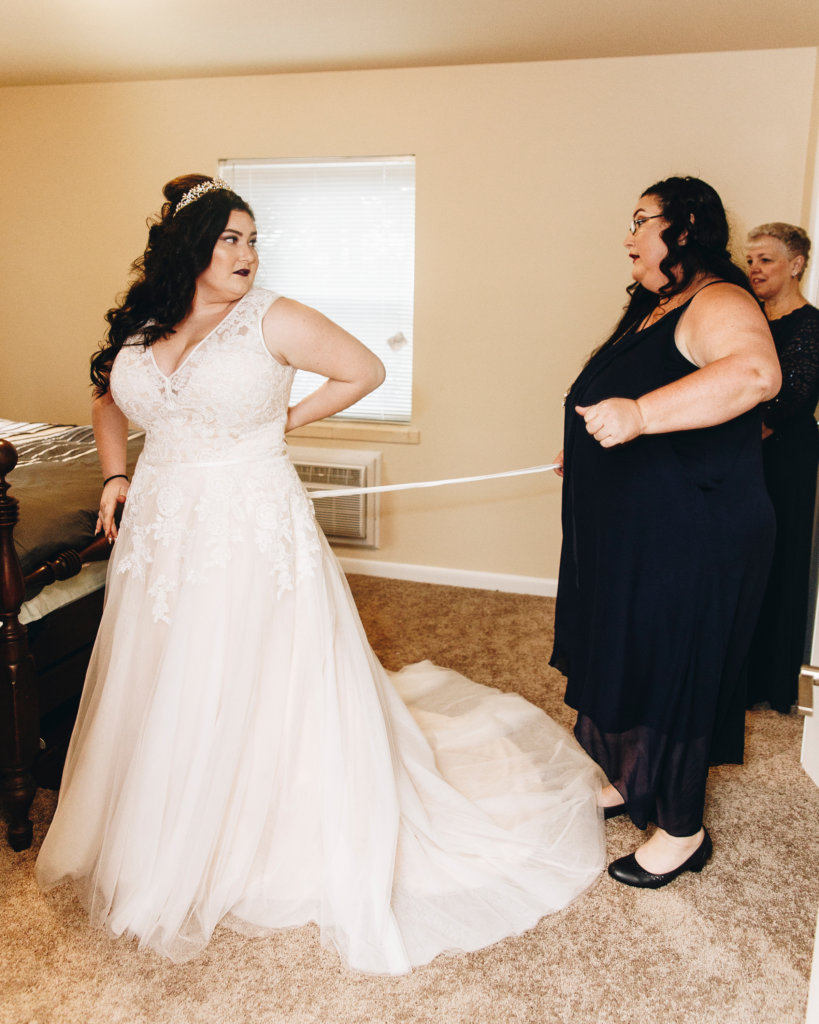 Q: How would you define the message " Dare to Love"?
For me, it's even more poignant because I moved countries and gave up my job, my family and everything I knew back in South Africa for the chance to be together. So it was definitely a risk and although there have been challenges I think it's very important to Dare To Love because you miss out on so many wonderful things when you hold back. Love is the biggest adventure you'll ever have.
Q: What was the inspiration behind your wedding theme?
Tyler and I both love reading, his comic books, and me more traditional books, so we wanted to incorporate our hobbies into our day and make it feel more unique. Tyler is also a big board gamer so we put that in as well.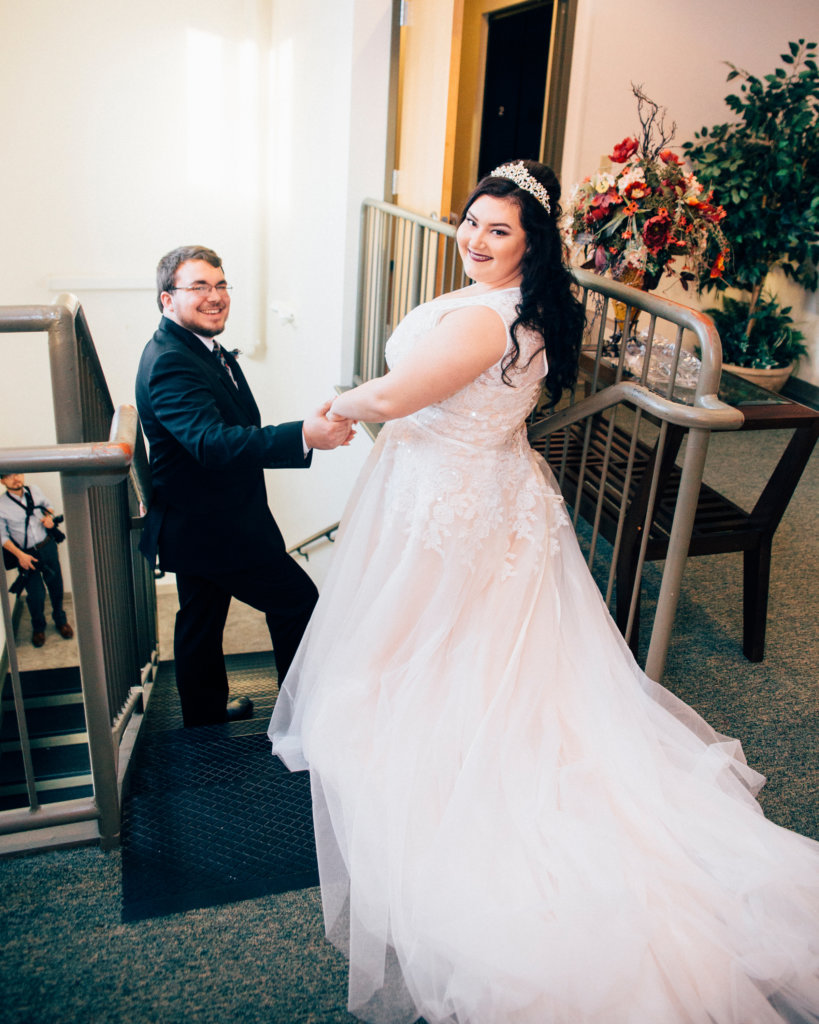 Q: Did you enjoy the wedding planning process? Why or why not?
Yes and no, it was great to plan the start of our lives together but it was very stressful to plan it alone, in a short span of time and in a country that I barely know how to navigate. It all turned out well so I'm glad about that.
Q: What was the best/most memorable part of the day? 
When we read our vows to each other because it was so emotional for both of us. Also, we had some friends (the ones who took the engagement pictures) that were unable to make it to the wedding and I surprised Tyler with a call from them during the speeches which was emotional as well.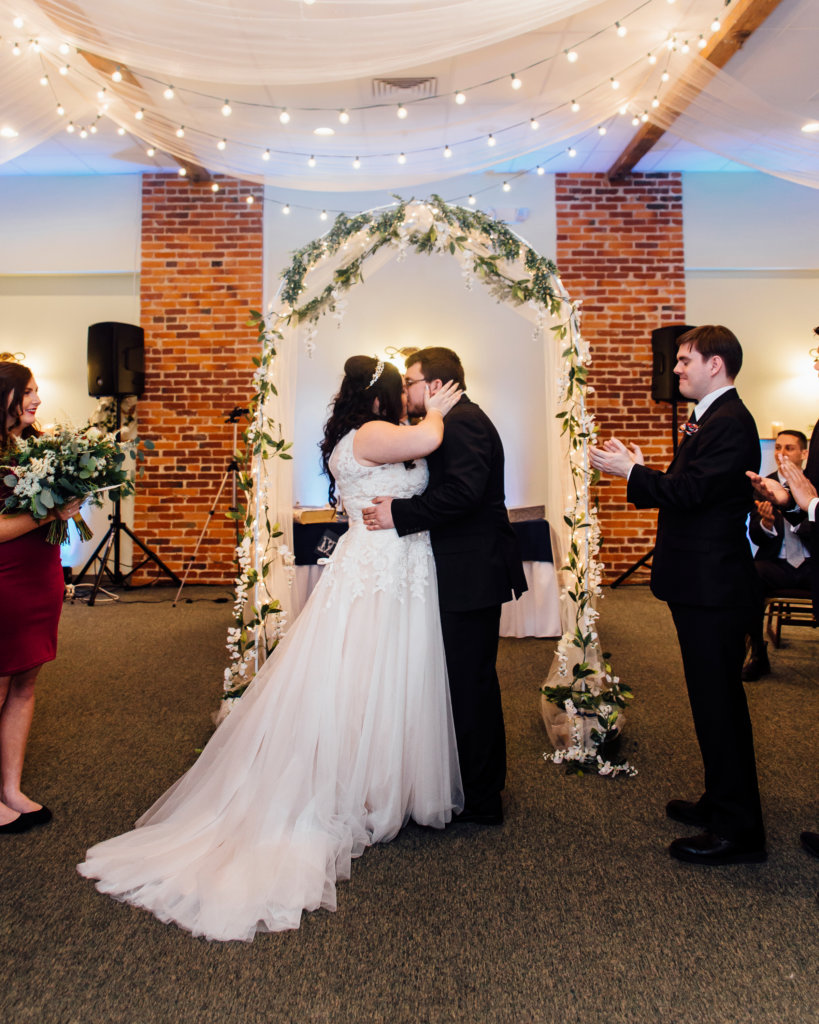 Q: What did you love most about your #Cocomelody dress?
I loved my wedding dress, it was exactly what I wanted. I was able to customize it so that it had a lace up back so that I had more support on the wedding day. I also loved the color and little lace details that made it look unique.
Q: What do you think about Cocomelody and the customer service?
I liked that Cocomelody were timely with their responses and they were very helpful when I was stressing about them getting the alterations right. They kept me updated and my dress actually arrived ahead of schedule, straight to my doorstep which was great.